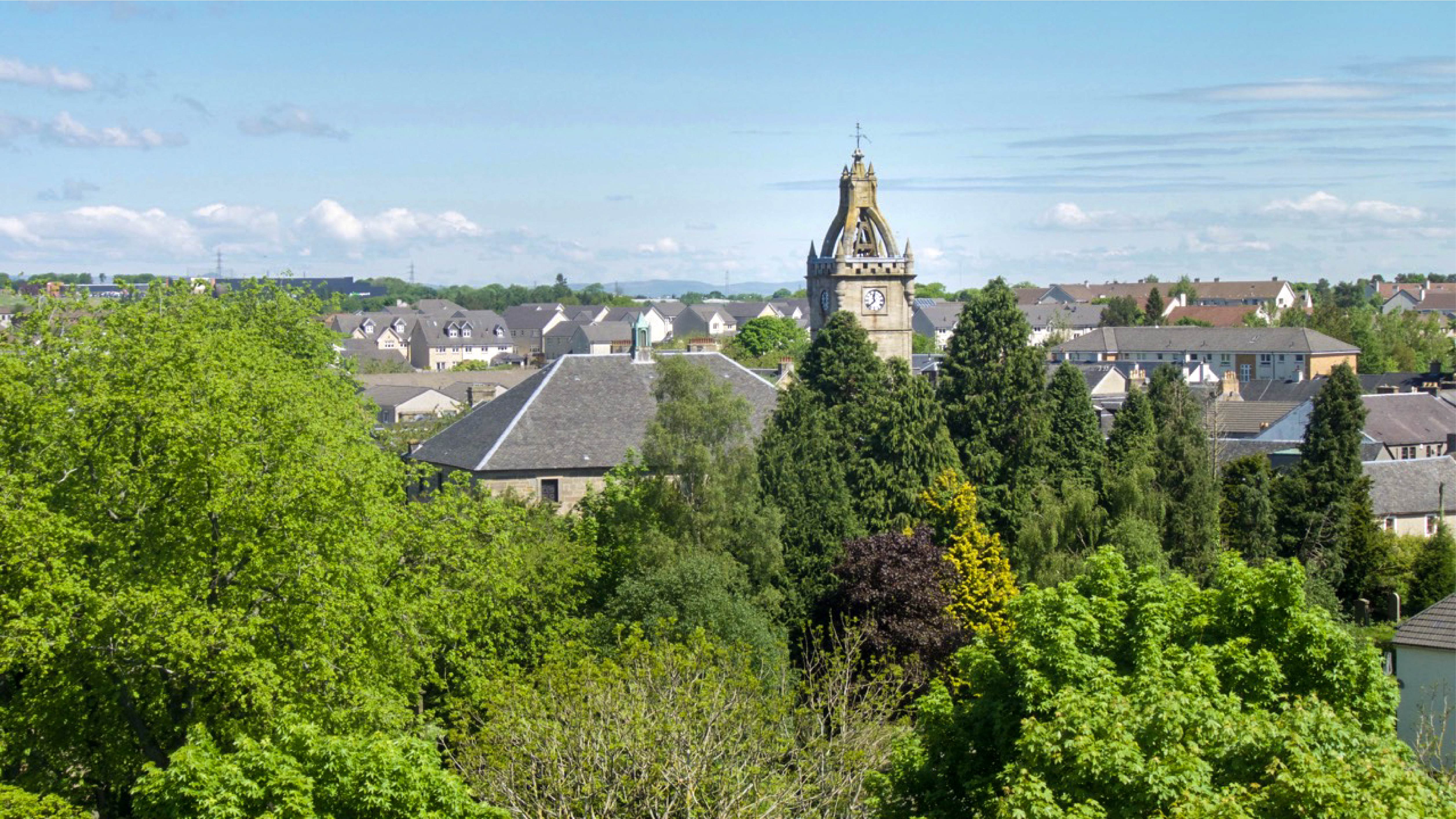 East Kilbride
Old Parish
Church

1/03/20 Messy Church Glebe St Hall, 4pm - 6pm. Great for families, adults and children with a responsible adult. Informal worship, crafts, games, singing and food! The first Sunday of the month is Messy Church Day! Theme this month is 'Messy Church is Magic' and there'll be a focus on the miracles of Jesus.
1/03/20 Community Link Spring Clean Appeal Help us to purchase cleaning materials to donate to Women's Aid First Stop. Collection boxes will be available at church.
2/03/20 Men's Association Speaker Stewart Smith on "Roald Amundsen", the Norwegian explorer, first person to reach the geographical South Pole. 7.30pm, Upper Hall next to the Church Hall. All welcome.
2/03/20 Carpet Bowling The Bowlers and Friends meet on Monday afternoons in the Glebe Street Hall, from 2pm. Do join us!
6/03/20 Lenten Talks We are invited to St Bride's Hall,12.30pm with soup, tea, coffee, biscuits. Using Churches Together materials, a series of weekly talks for Lent, finishing Friday 3rd April.
6/03/20 World Day of Prayer Annual ecumenical service, this year hosted by St Bride's RC Church, on Friday 6th March at 2pm. Representatives of the local churches will take part, and the address will be given by the Rev Lindsey Sanderson. All are most welcome.
8/03/20 Fairtrade Stall open in the Lower Hall after church
9/03/20 Carpet Bowling Out of sync with our fortnightly pattern, we meet again in the Glebe Street Hall, from 2pm. Do join us!
11/03/20 Guild Musical afternoon with "Home Brew" at 1.30pm in the Glebe Street Hall. All welcome.
16/03/20 Men's Association Final meeting of the season: Annual General Meeting, followed by our traditional short quiz. 7.30pm in the Upper Hall next to the Church. All welcome.
23/03/20 Carpet Bowling The Bowlers and Friends meet again in the Glebe Street Hall, from 2pm. Do join us!
25/03/20 Guild AGM today as well as David Atkins' on another of his river cruises, entitled "Passage to Eastern Europe". All welcome to our last meeting before the summer break.
25/03/20 Monthly Prayer Group From 3.15 - 3.45pm in the Lounge Area of the Lower Halls next to the church. Written requests, (if felt necessary, a first name only for anonymity, and a note of the situation, can be put in the Prayer boxes in church, or texted to number publicised in church and EKO.
30/03/20 Carpet Bowling Out of sync again with our fortnightly pattern, the Bowlers and Friends meet from 2pm in the Glebe Street Hall, this time for the last meeting of the season.
14/03/20 Easter Holiday Club Starts For children aged 3 - 12 years, running for 3 mornings from Tuesday 14th - Thursday 16th April from 10am - 12noon in the Old Parish Church Hall(s). Like to help us, or book your children in? Open our Youth page, then Holiday Club for mre information and registration form.
Easter Holiday Club
A holiday club for children aged 3 - 12 years running for 3 mornings from Tuesday 14th - Thursday 16th April from 10am - 12noon in the Old Parish Church Hall(s). Games, Bible Stories, Arts & Crafts, Sports, Food and much more. Please contact Iain Shaw if interested in attending (use our site's 'Contact Us', or ring the church office if you don't have his details). Both registration form and further information can be found if you Click Here.
As always, we need helpers for these events. If you are able to assist, even just for one morning, please get in touch with Iain. He'll arrange a meeting for volunteers in due course.
World Vision 6km Walk for Clean Water 2020
We are organising to take part in this again towards the end of May/early June this year. If you are interested, please register for your 'T' shirt and pack - Click Here to go to the official website for that.
We will pick a date and venue as a congregation very soon and hopefully have a church family picnic and gathering at the end of the walk. Contact Iain Shaw for further information, and check out the photos of us in our orange 'T' shirts in our Photo Gallery.
Listen to a Service
Please note that you can find recordings of our Sunday Morning Services (latest is 16th February 2020) when you click on the 'Listen to a Service' button on the Home Page. If you know someone who is unable to attend on Sunday mornings due to being housebound, ill or on holiday, do let them know about this.
Important note:
This service is currently available as a whole service, with the ability to fast forward or rewind if you wish. If anyone would prefer to be able to 'jump' directly to different sections eg if only wanting to hear the Notices, the Sermon or whatever, please could you get in touch urgently with Austin Hepburn or Christine Bayfield either personally, or via the 'Contact Us' button on this site. This facility is already available to us on a different site but it is expected to be removed at the end of February unless there is an expressed demand.
For general info:
Just heard, spread the word!:
Next May, the first bank holiday is moving from 4th to 8th May because of VE Day 75th anniversary.
Tea, Coffee, Chat.....Thursday Coffee Mornings
Why stay at home by yourself on Thursday mornings? Now the weather is better, why not come along to the Glebe Street Hall, any time between 10am and 12 noon, and enjoy a fresh cup of coffee or tea, a wide selection of biscuits, served by cheerful waitresses who always have a kind word for people? Where else would £1 get you all of that? There's also a stall with things for sale, often including home-made jam or even freshly picked stalks of rhubarb. And there's a wide selection of second-hand books to suit all tastes – all for a few pence. So, come along yourself and bring a friend, or even more than one! Everyone welcome, men and women alike.
Housebound, on holiday, or missed a special church service?
Perhaps you'd like to listen to a recording of the Remembrance Day Service in the Church, a baptism ceremony, or just a normal service you could not get along to..... If so, just click on the 'Listen to a Service' button on the Home page. You can listen to services presented by our Minister Rev. Anne Paton from a range of dates over the last 18 months or so.
Church Membership:
Anyone interested in becoming a member of our church, or just finding out more about what it involves, is invited to speak to the Minister as we are hoping to get a group together to explore this.
Welcome to East Kilbride Old Parish Church!
Join us for worship on
Sunday Mornings from 11am – 12noon.
We hope you will feel a warmth and friendliness and that your experience of our worship together is enjoyable, meaningful and encouraging. Please also look out for activities you could be a part of during the week – there are lots of opportunities to meet with a friendly crowd! East Kilbride Old prides itself in being known as a welcoming church.
From the church of the past to the church of today…
"This website includes a section on the history of the church and its graveyard because we know may visitors are interested in this. The current building dates back to 1774 (though there has been a church on this site since pre-Reformation times).
When today's church was built, it stood in the midst of a small village. Today it stands in the midst of a large new town with a population of around 75,000 people.
Beautiful as it is however, our church is not the building, but the people. Within that building, there is a warm church family. People of all ages meet together, all striving to reach out to the community we serve in the Village area and East Mains.
We have active organisations for children and adults, giving a wealth of opportunities for fellowship and sharing, and everyone is assured of a warm welcome."