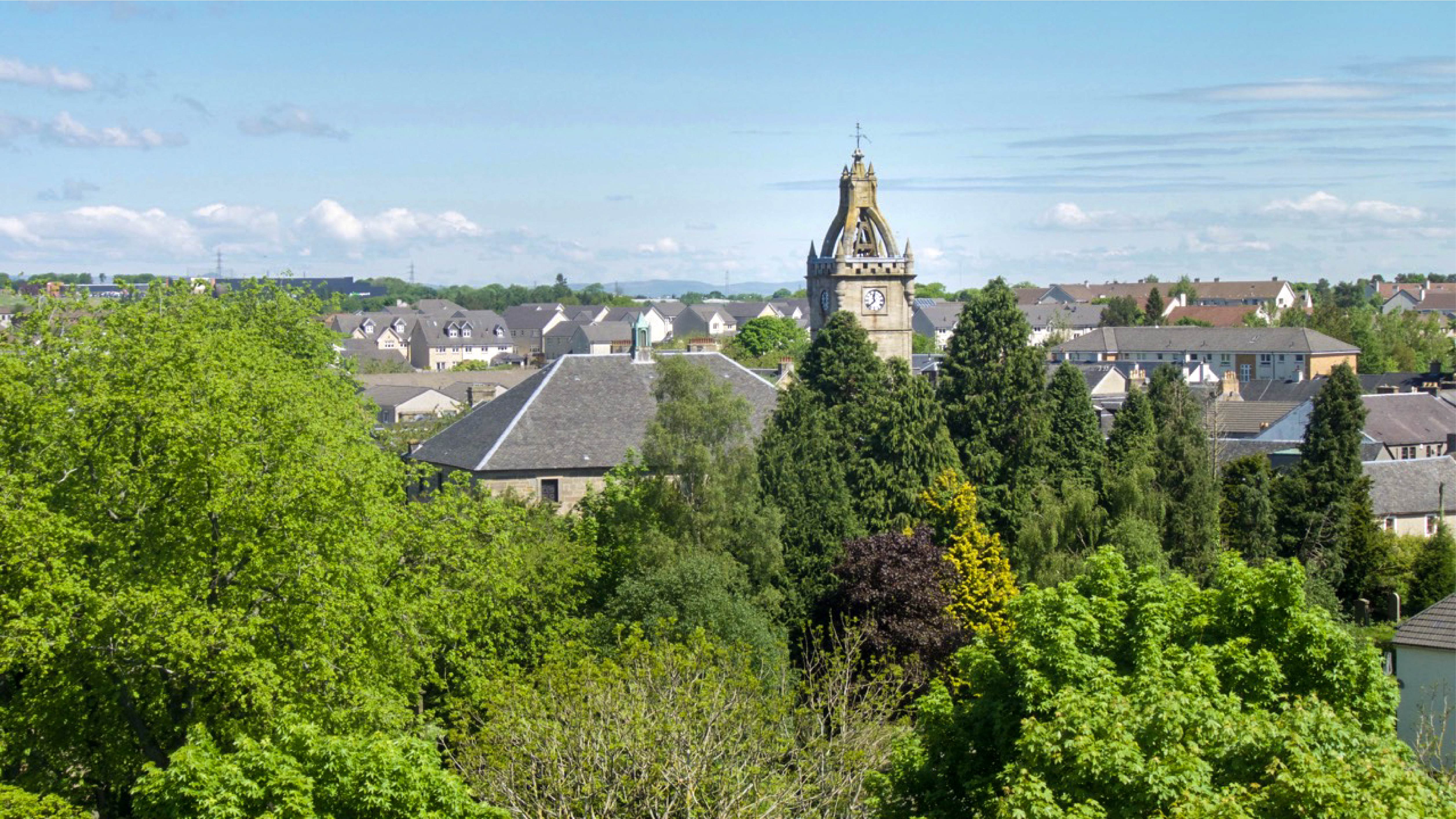 East Kilbride
Old Parish
Church
Apologies:
Due to a technical problem, Easter Sunday Service did not broadcast on any channels.
The partial service has now moved to 'Watch a Service'
Please join us for our
Sunday 11th April Morning Service
Video available below
Audio available in 'Listen to a Service'
We now have LIVE sevices each week, but due to Covid 19 we are limited to 50 in the church and 50 in the hall, so you must apply in advance for a place.

New to Zoom? 
See this item further down the page for guidance if you are interested in Accessing Zoom Meetings online or by telephone.
Online Sunday School / Messy Church  
Please join us on Sundays at 

9.am from Easter Sunday onwards.
Online Sunday School is a chance for our young ones to have fun with a mix of music, puzzles / quizzes, games, crafts, 'circle time chat', a prayer, and a bible story from Anne, our Minister.
We are being flexible to cater for different age groups from, say, pre-school to Primary 7. 
Examples of previous work done and emailed in are shown on the Sunday School's 'Our Space' page. 
Getting ready to join in...
To join us via the Zoom app, please could a parent or guardian contact our Youth & Families Worker, Iain Shaw beforehand: 07912 295943 or iainshaw18@gmail.com

  

for advice, information and joining code number.
If you can find some paper, and colouring pens, pencils or crayons in the house, maybe some glue or Pritt Stick, or something relating to the advertised theme, you could have them handy for the craft activity. 
To find out more, and see what we do, go to the Youth section on this website, (aka 'The Young at the 'Old'), then click on Sunday School for info. Resources, photos etc will be posted on the

 'Our Space' page within.
Sunday Services in Challenging Times 1 (Updated March):
Sunday Services - Video  Now Live Link!
The latest live link or its recording is available at the top of the Home page. It opens a few minutes before the start of the service with a 'holding' screen. If there has been a problem, look for a message, or try Youtube or Facebook: www.facebook.com/EKOLDPC . Words for the readings and hymns are shown on screen, and hymns continue to be videos backed by photographs, because singing is not yet allowed in church.
NB: Recordings of previous services are available if you click on the 'Watch a Service' button under the video. 
Sunday Services - Audio
For sound-only recordings of services, please click on the 'Listen to a Service' button under the video. These recordings are in date order. If you do not see the service you want, check you are in the right 'quarter'.
We also have a 'Dial-A-Service' system which plays a recording of our most recent service (like an answer machine). Please get in touch with Alistair Walker, or your elder, if you would like to know more about this for a friend or relative in the church.   
Know Someone with no Internet?
For members without access to the internet, we provide recordings in these formats: Dial-a-Service, CD, DVD, USB stick, all on request.  
Sunday Services in Challenging Times 2 (Updated March):
How we produced the videos, and now, live broadcasts
After Palm Sunday on 5th April 2020, our services offered a new style of worship, in the 'virtual' setting of the sounds and images of East Kilbride Old Parish Church, and made in the context of the current pandemic, with no contravention of distancing rules. 
Lasting around 30 mins or less, they began by blending new videos, recorded by the Minister and readers in their own homes, without outsider involvement, only technology! The hymns were initially those sung by our congregation in the past as we are lucky to have access to an archive of audio recordings from previous years. However, we moved on to a new sound - recordings made at home by a few choir members and blended together digitally by David K.   
Since 26th March, services can take place once more in church, but no singing is allowed as yet, and only a limited number (50) can attend. We have installed cameras in the church which show an overview, not close-ups, of the congregation; they mainly focus on the Minister, back at the altar or pulpit. A technical team directs the filming and produces recordings of the service, which is broadcast live on the internet (this website, Facebook and Youtube). Recordings are made available in the usual formats mentioned above.
Virtual Tea & Coffee on Zoom, twice weekly...
... Sundays at 11.45am - 12.45pm  (Access Code 814-8227-9764)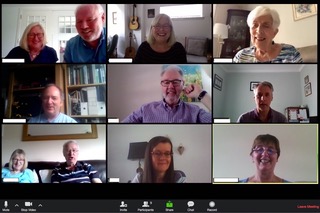 You are cordially invited to join in our 'virtual' Sunday Service Tea & Coffee, at 11.45am, not in the Lower Hall, as normal, but at your desk or coffee table, with whatever device you use to get onto the internet.
Bring along your own tea/coffee and biscuits (no spilling on the keyboard!!!), and we'll just chat as we always do. Drop in, or leave, when you like. We'll aim to close at 12.45pm but we can always extend it.  
The code you need for access to this 'meeting' will now be 814-8227-9764 each week.
For the guidance on how to join us, please see below.
... Thursdays, 10am - 12noon, (Access Code 820-1455-4693)
Anne, our Minister, invites you to join her at our Thursday Coffee Morning in what we might call our 'Zoom Room'. 
There must be no travelling to Glebe St. Hall of course - you'll find us on your computer, phone or tablet on Thursday, any time between 10am and 12noon. Bring along your own tea/coffee and biscuits (no spilling on the keyboard!!!), and we'll just chat as we always do. Drop in or leave when you like. The access code number for Thursday Coffee mornings every week is 820-1455-4693.

New to Zoom? It's as easy as choosing between 1, 2, 3 and 4! (And now 5! - telephone access)
NB: We now nominate a Helper if you need assistance with joining this 'meeting' on the day. 'Helpline' phone number for Sunday: 07912 295943 (Iain).
You can also get in touch if you would like advice before the day - use our usual choice of Contact details, as shown below, last item.
If you are new to Zoom and want to join us in the next meeting, please get set up beforehand. Try whichever of these methods suits you:
1)  Click Here (or below at 3 if you prefer pictures). 
Note: The separate code numbers for access for Sundays and for Thursdays are shown above.
 OR
2) Send us your email in advance and our reply will get you started. Either phone it in to EK 279004, or email us at ekopcmagazine@gmail.com .
Note: you must be able to access your emails on the device you plan to use for Zoom. 
 OR
3) Prefer picture guides?
a) Picture guide for people who have downloaded the 'app': Click Here 
b) For people who have not yet downloaded the 'app':  We recommend you watch the video at 4) below.
c) Picture guide to the control symbols when you are in the 'Zoom Room' (for beginners): Click Here for a picture of the screen in a meeting, explaining the controls eg for sound, video, etc. You can zoom in on the screen picture if required in the usual way.
4) Prefer a short video tutorial?  Click Here  
This is a short Youtube video made by a 'senior' couple who explain much of what we've told you above but in video format.
When you open it, change to Full Screen view by clicking the broken square at the bottom right of the video screen itself.
To go back again, click the Esc (Escape) key - top left on a keyboard, or use the Home button on an iPad. 
5)  Accessing Zoom meetings by telephone (audio only)
1) First, you need the Zoom meeting code number from the person hosting the meeting. (They will also give you a passcode if it's needed).
2) Dial 0131 460 1196
3) When asked, use the number keys on your phone to type in the meeting code, followed by the hash key: #
4) When asked for a 'participant ID', just press # again. (A participant ID isn't often used) 
5) When asked for passcode: 
      a) If there is one, key in the passcode the host has given you.
      b) If there isn't one, then just press the # key on your phone. 
6) You will get a message that you are in the 'waiting room' and the host will let you in soon... 
7) The host then lets you in. You will be asked to identify yourself, and you can join the meeting.
Get in touch if you need more help - use our 'Contact Us' button or the Church Office number (01355279004) in advance, or ring the host. Alistair and Iain are also usually able to help.  
Need more help?
We will have nominated Helpers if you have a problem joining the 'meeting'. Just get in touch using our usual contact details (below, last item) preferably in advance. But you can also ring Iain, Alistair or Anne at the time of the meeting and one of them will 'step out' to give you guidance. Most commonly the issue is putting your volume or picture on. Read the guidance notes above to familiarise yourself with the control symbols. 
"The Church is the people not a building".
Our building may be closed, but the people of East Kilbride Old Parish Church are still here for you. Our 'Helping Hands' and other volunteers are willing to help in many ways – just get in touch.
For example:
Need to hear a friendly voice, even if it has to be over the phone?
Need some shopping, a prescription, or a dog walker? 
In need of spiritual guidance, a few words of comfort, or a prayer to be said?
We check 'remotely', on a regular basis, for messages to the following:
Contact details: 
To contact us, telephone: 01355 279004, email ekopc.office@btconnect.com or you can use 'Contact Us' on this website. You can also go to www.Facebook.com/EKOLDPC  
 LIST (in order) OF TODAY'S NOTICES (Scroll down)
New Quiz Events in April
Christian Aid Kiltwalk
 Easter Sunday UPDATE
20th Anniversary
Kirk Session Date
Sunday Services 

Messy Sun.School Theme

FLING Group

Bible Readers Wanted

Webinar 13th April

EKO Magazine

We'd love to hear from you! 

Prayer Group & Diary 

C. of S. Prayers 

Our Contact Details

 
1. 
Quiz Events in April
The next Families Quiz will be on Saturday 17th April and there'll be another Congregational Quiz Night 30th April, 6,45 for 7pm with the same Zoom code: 868 9325 3072. More details from Iain Shaw.
2. Christian Aid's Kiltwalk
From the Church of Scotland website: "If your boots are made for walking, why not take part in the Kiltwalk? You can take on any Kiltwalk-inspired challenge you wish. Go for a walk (of any length), cycle, jump on a trampoline or take the family on a scavenger hunt! The Kiltwalk is happening virtually all across Scotland from 23-25 April. Get moving for Christian Aid and The Hunter Foundation will increase your sponsorship by 50%!
To sign up Click Here (the Kiltwalk website) and don't forget to name Christian Aid as your chosen charity." Also see our 'News' page. 
3. Easter Sunday Service UPDATE
Following our problem on Easter Sunday (see below), when those in the Glebe St Hall had no access to the service, it has been decided that, should anything like that happen again (it shouldn't, but you never know!), we will always have a spare copy of the sermon available and someone else, (eg Stewart Smith, or another) will present it in Glebe St Hall on Anne's behalf.
We apologise, especially to those in Glebe St. Hall, for the technical problems which prevented the broadcast of our Easter Sunday Service. If you Click Here you will be able to view what we were able to salvage (or go to 'Watch a Service').
Huge thanks to Austin for all his hard work, not only on this but over the last year. He has done a tremendous job in extremely challenging times. We also thank his family for their invaluable support.
 4. Celebrating 20 years at the Old Parish
Easter Sunday was the 20th anniversary of Anne's Ordination and Induction to our church. For more on this, please go to our 'News' page.
Our next Kirk Session meeting will be on 28th April - Elders please note.
We are delighted to confirm that we have resumed Sunday Morning Services at our usual time of 11am, both online and in the church. These services will be broadcast live from the church at 11am and will be available on our Home page above, at www.Facebook.com/EKOLDPC  and on YouTube.
As numbers are limited to 50, where necessary we will provide overflow capacity in the church hall/s. We will use Track & Trace, so members need to give advance notice to the Church Office that they will attend: contact the Church office 01355 279004 or ekopc.office@btconnect.com; or through Facebook Messenger. All our services will also be broadcast live and will be available through this website, our Facebook page and YouTube.
7. Messy Sunday School :
Please note the new starting time is now: 9am.
On Sunday 11th April, we will have a bit of a party - a fun session, including a talent show, as the children are on holiday from school.
From Sunday 18th, for 4-6 weeks the theme is 'The Parables Of Jesus'. We will look at a different story /parable each week.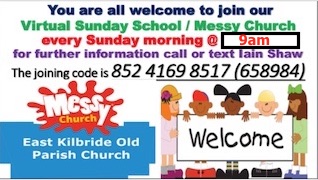 We always have a mix of music, puzzles / quizzes, games, crafts, 'circle time', a prayer, and a bible story from Anne, our Minister. We'll be flexible to cater for different age groups from Pre-school to Primary 7. 

Examples of work done and emailed in are shown on the Sunday School's 'Our Space' page. 
Please spread the word! 
Iain Shaw 
8. FLING! Now Starts 3.45pm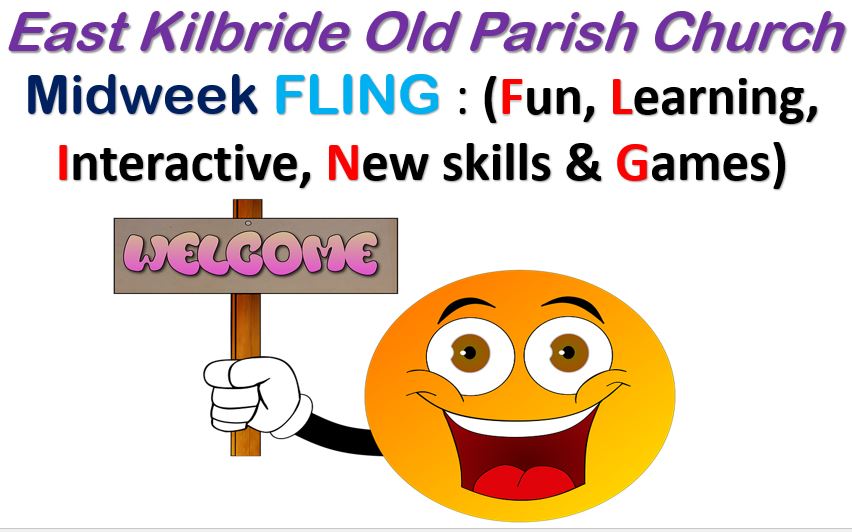 Fling is a Zoom group suitable for families and kids: chat mixed with fun activities, getting together after school at 3.45pm (for 45mins) Iain (Youth & Families Worker)
 9. Volunteer Readers For Sunday Services
We are updating our current list of Bible readers for Sunday services.  If you would like to join our group of volunteers, reading approximately 4 times per year, please contact me at:   ekopc.office@btconnect.com Louise
10.  Last Church of Scotland Webinar 13th April
The Session Clerk has brought these "Webinars" (web+seminars) to the attention of elders. They look at aspects of church life post-Covid. Attendance is voluntary and free! He suggests you feel free to dip in to any of the events that might be of interest to you.
Click Here for more from the Church of Scotland on this.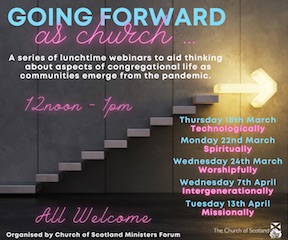 11. EKO Magazine: Click the Pic for the April edition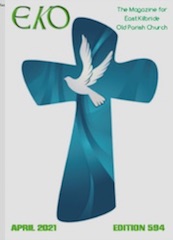 The latest edition of our EKO magazine is available to read, save, or print off above. 
Note: While guidelines now allow us to resume personal delivery of the magazine by Helping Hands, if you wish to receive the EKO by email, please contact Isobel Gray- you can use the Church Office number: 01355 279004, isobelgray@blueyonder.co.uk or ekopcmagazine@gmail.com . 
12. We'd love to hear from you!  Did You Know ?...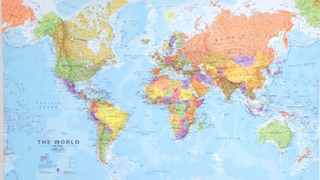 ... we've got folks watching our services in the Caribbean, the US, Germany, Scandinavia as well as various parts of the UK?
Are you among them? Do you watch our weekly service? Have you a local connection here but are now settled living away from East Kilbride?
We'd love to hear from you!
Please get in touch with us - using 'Contact Us' which you'll find in our Menu, or via the church email address: ekopc.office@btconnect.com . You could maybe tell us a bit about yourself, where you live (in the UK or abroad), how you found us, and what you like best about our website? No personal information will be printed on the site (unless you are happy with that).
13. The EK Old Parish Prayer Group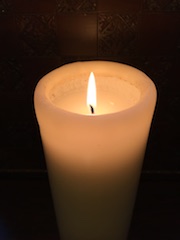 Our Prayer Group is not meeting at this time, but we are still taking prayer requests to our Heavenly Father on your behalf. Please send texts and emails to Marion Leddie. Take your worries to the Lord in prayer.
Prayer Diary
"Give thanks to the Lord for he is good, his mercy is forever sure." 
10th. Pray for the MAF flying for life that they are able to get back to helping more people.
11th. Help us Lord to support those who are feeling vulnerable.
12th. Thank you, Lord for the impact the vaccine is having in reducing covid19 cases.
13th. Lord, help us to negotiate the many twists and turns ahead of us to bring us home safely.
14th. Be still and know that I am God.
15th. Hold before God people who live in poverty in Scotland today -like single mothers who skip meals to feed their children, or parents who feel deeply ashamed to be relying on food banks and many more.
16th. Thank you for our church teams who provide support for members and the wider community and we ask that you continue to bless them in this work.
17th. I ask for strength, wisdom and courage to identify and deal with changes in my life.
18th. Thank you, God that you are with us always, that your presence is mighty and you hear our prayers.
19th. I will sing your praise with all my heart.
20th. Lord, help me to remember the difference it makes when I make time with you a priority each morning.
21st. Give thanks for the assurance we have that tells us that in all the ups and downs of our everyday human experience, God is with us; gathered and scattered ,God is with us; in work and in worship, God is with us ;now and always, God is with us.
22nd. Pray for Moira and Helen on their Kiltwalk for Christian Aid, that their efforts will be well supported.
23rd. Thank you for the daffodils. No matter how cold or dark the winter, they rise to announce spring is here, your gift to us.
24th. Father we pray for business leaders making difficult decisions that affect the lives of their employees. God give these women and men wisdom and help them to lead self sacrificially.
25th. Lord, support and strengthen our doctors and nurses and other medics as they treat people who are unwell.
26th. Thank you, Father, for giving us hope, faith and trust for our future.
27th. Draw near to all those who are suffering at this time so that they will feel your presence and comfort.
28th. Lord, help us to be more helpful and friendly to everyone we meet.
29th.  Lord, bless our church teams as they work to bring our services back to normal.
30th.  May God's grace be with us today and always.

 Church of Scotland
14. Church of Scotland 
Prayer following the death of HRH Prince Philip, the Duke of Edinburgh, 9/4/21
Almighty and everlasting God, 'the life of mortals is like grass, they flourish like a flower of the field; the wind blows over it and it is gone, and its place remembers it no more.'
But You are forever, from everlasting to everlasting, and we put our trust in You for You have promised never to leave us nor forsake us.
Loving Lord, in this last year, through the worst of a global pandemic, we've been face to face with our fragility and vulnerability, perhaps for some of us as never before.
Against that backdrop of hurt and loss, we give you thanks for the life and service of Prince Philip, the Duke of Edinburgh. Some are called to the front of the stage, others to supporting roles and we rejoice in the way he supported Her Majesty the Queen through all of the years of her reign.
We remember, too, his work supporting charities and, perhaps most memorably for young people for over sixty years, his patronage of The Duke of Edinburgh Award scheme.
In this hour of loss, we offer our heartfelt prayers for Her Majesty and her family. Comfort them in their loss, bind up their wounds and grant them the consolation of a store of treasured memories. Grant Her Majesty the peace that comes from knowing you and which passes all understanding.
These and all our prayers we ask in the name of Jesus, who through his life, death and resurrection offers us hope instead of despair, life instead of death. Amen
Weekly 'Call to Pray' 
Join the Church of Scotland and others in prayer every Sunday 7pm.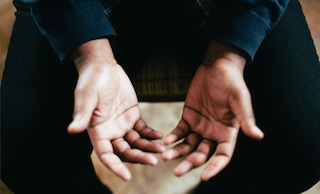 Churches and Christian organisations across Scotland are calling on Christians to pray at the same time in response to the COVID-19 outbreak. Thousands of people across Scotland have been answering the call to pray during this time of sacrifice, difficulty and bereavement. Prayer has become increasingly a valued time for Christians as they pause to pray, conscious that many others will be sharing the same prayer at the same time. It helps create a sense of community when we are isolated through lockdown.
Click Here  for more details of the Call to Pray. 
The Prayer for 4th April (no recording made)
Introduction
"On this day of resurrection, the risen Lord speaks to all who have journeyed in dark places and who have known sorrow and tears. He speaks into the depths of our heart and calls us by our name.
"In response, we join with the people of God and proclaim: 'Christ is risen. He is risen indeed. Alleluia!'"
We pray:
God and Father of our Lord Jesus Christ,
In Your great mercy
You give us new birth into a living hope
Through the Resurrection of Jesus Christ.
On this day, receive our praise and our thanks forever!
Lord, in Your mercy,
Hear our prayer.
God and Father of our Lord Jesus Christ,
In Your great mercy
You have journeyed with us through the darkness
And You bring us now to the day of light.
Lead us through the darkness and into the abiding light of Your presence.
Lord, in Your mercy,
Hear our prayer.
God and Father of our Lord Jesus Christ,
In Your great mercy
You journey with those who have known sorrow and tears.
In Your compassion, journey with them still
And bring to them healing and the hope of the life everlasting.
Lord, in Your mercy,
Hear our prayer.
God and Father of our Lord Jesus Christ,
In Your great mercy
You speak into the depths of our hearts
And You call us by our name.
Call us by our name that we might proclaim: Christ is risen. Alleluia!
Lord, in Your mercy,
Hear our prayer.
God and Father of our Lord Jesus Christ,
In Your great mercy
You give us new birth into a living hope
Through the Resurrection of Jesus Christ.
On this day, receive our praise and our thanks forever!
Lord, in Your mercy,
Hear our prayer.
Click Here  to hear the prayer for 28th March said by the Moderator.
Click Here   to hear the prayer for 21st March said by the Moderator.
15. Contact details
We are here to help in difficult times! To contact us, use any of the following (all now monitored daily, despite the office being physically closed):
Telephone: 01355 279004; Email: ekopc.office@btconnect.com ; Send a Website Message via 'Contact Us' on this website;  Or to go to our Facebook page, click the link below.  
Uplifting Pieces and 'Funnies'..
..to lift people's spirits and raise a smile during these hard times. Please contribute your photos, stories, links etc! 
Getting out into nature  
We all know how much good being out and about in nature does for us - hope you manage to do this from today, now that restrictions on travel in Scotland are lifted. Send Christine B. a photo if you like, to be posted here. (Use this email address: ekopcmagazine@gmail.com)  
Here's a quote from John Muir, Scottish-American naturalist:
"Climb the mountains and get their good tidings. Nature's peace will flow into you as sunshine flows into trees. The winds will blow their own freshness into you, and the storms their energy, while cares will drop away from you like the leaves of autumn."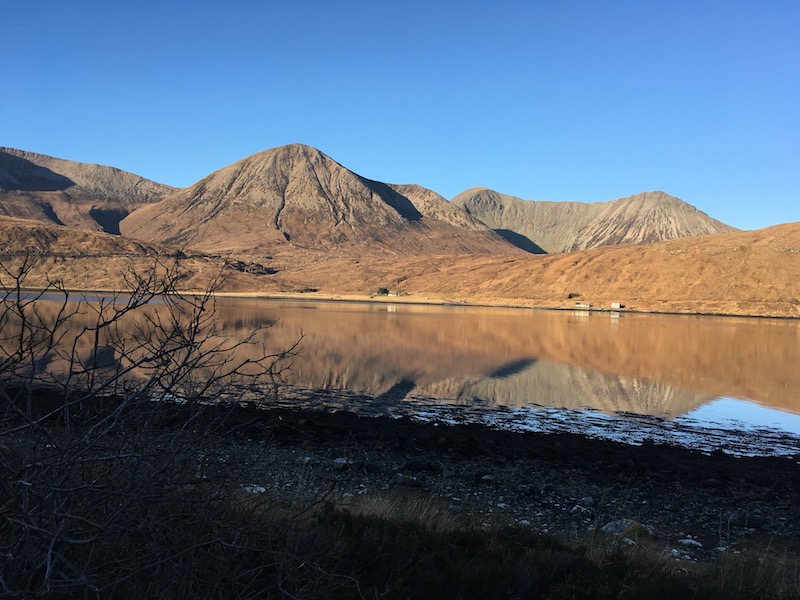 Daffodils in the Sunshine
Thanks to Jill for sending this in.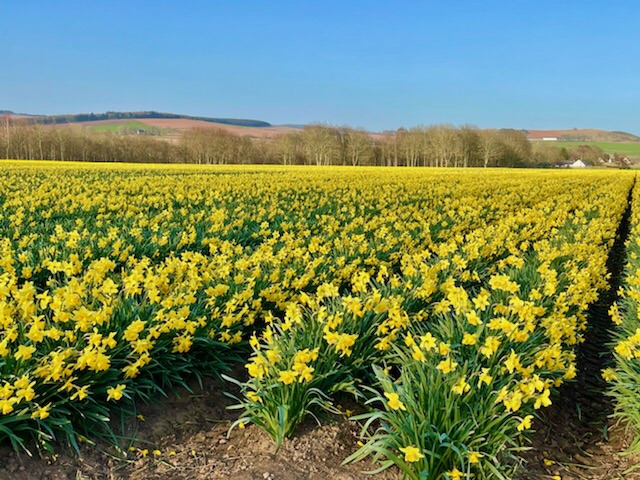 New Life on the Farm
Thanks to Anne S for sending me these photos of new life on the farm.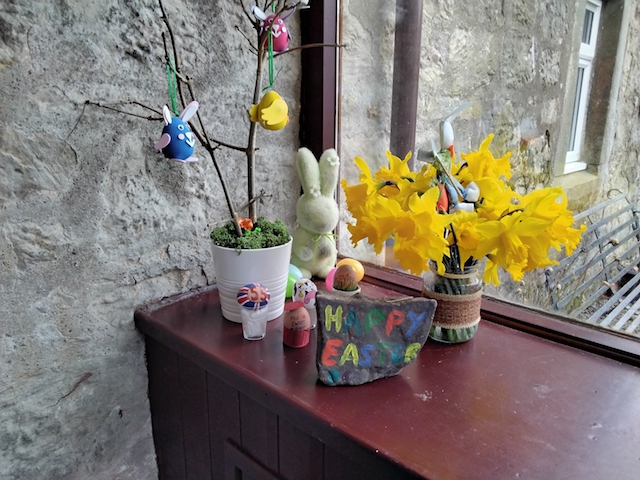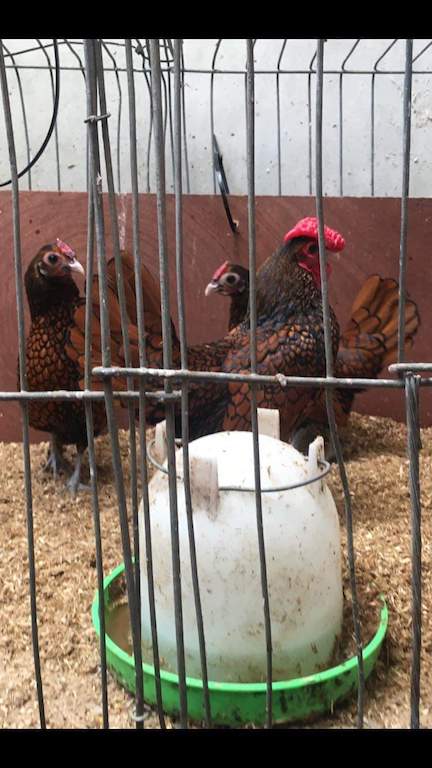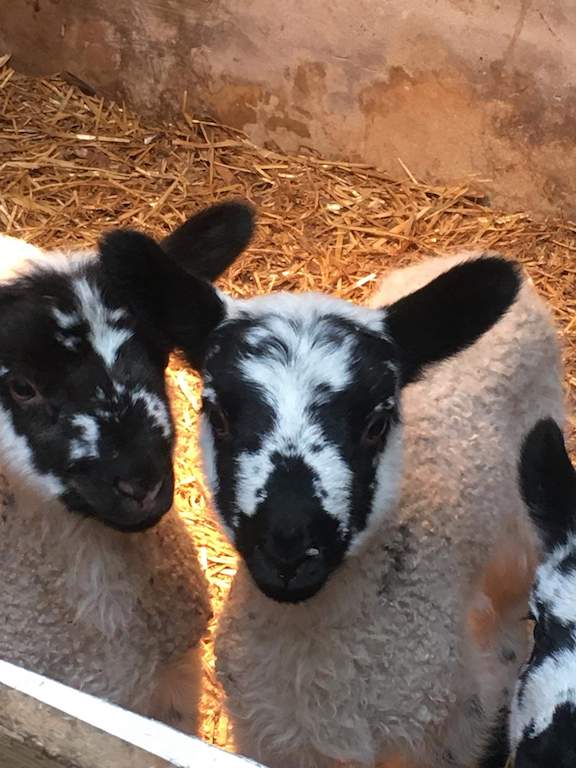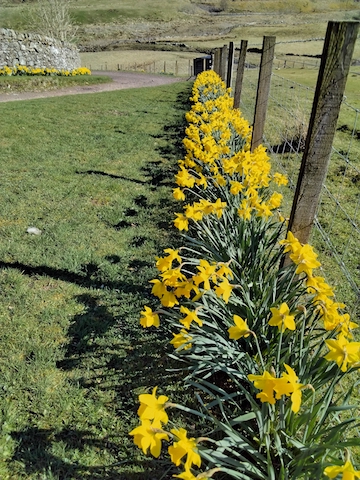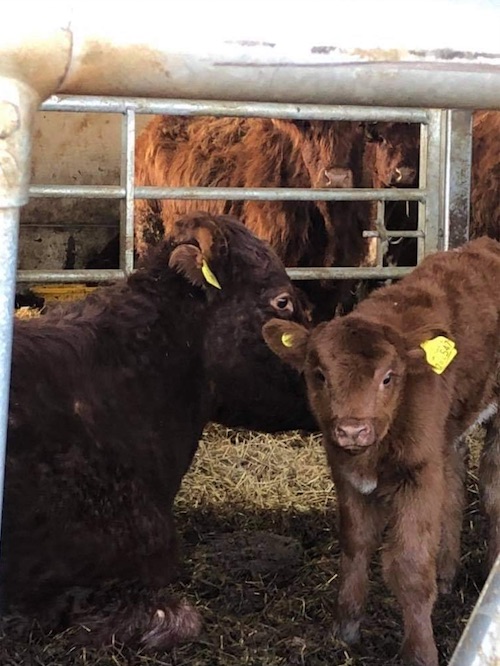 Thanks to Fiona D. for the photos of her potted flowers. She has a beautiful garden. Also for the waterside view of daffs.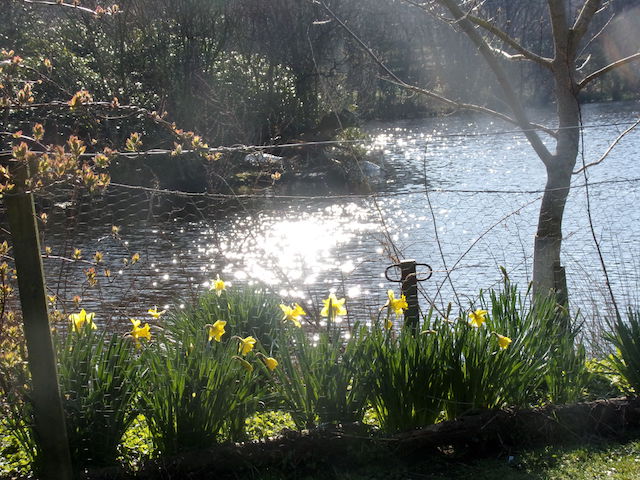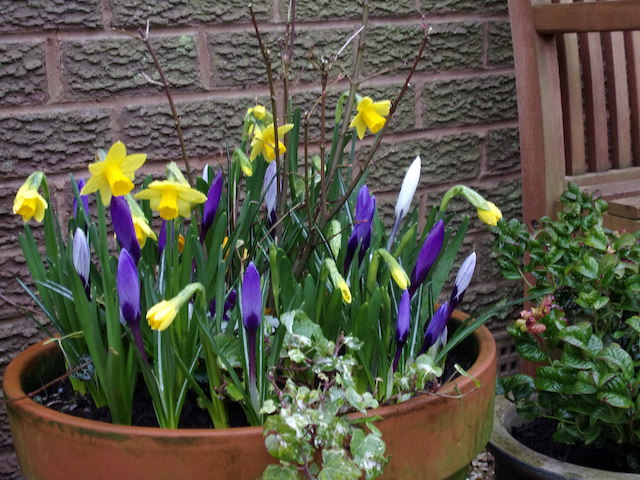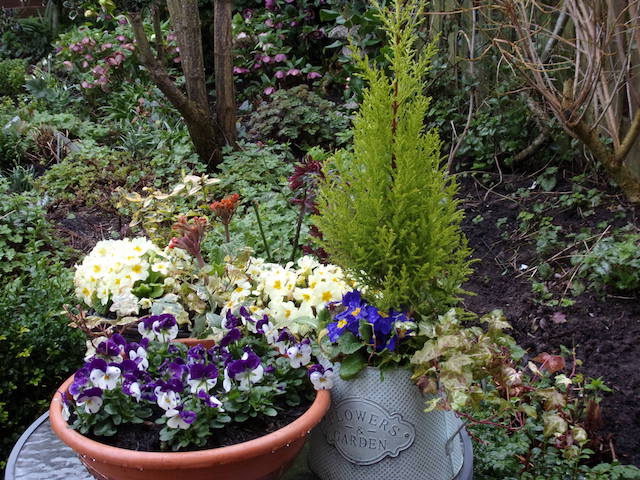 Thanks to Anne S.for this delightful tale from local farm life:
"We got two ducks and a drake from my grandson who reared them. They had only lived inside the barn and it was amusing when they finally saw the world outside. Here they are having their first swim on Sunday morning. They live in a converted water tank at the moment and it looks quite comfy!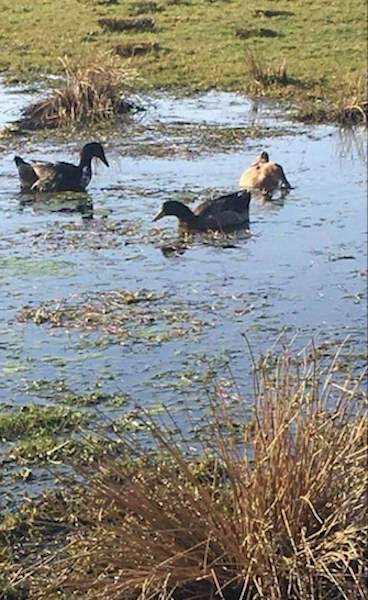 ... And after the crocuses, primroses!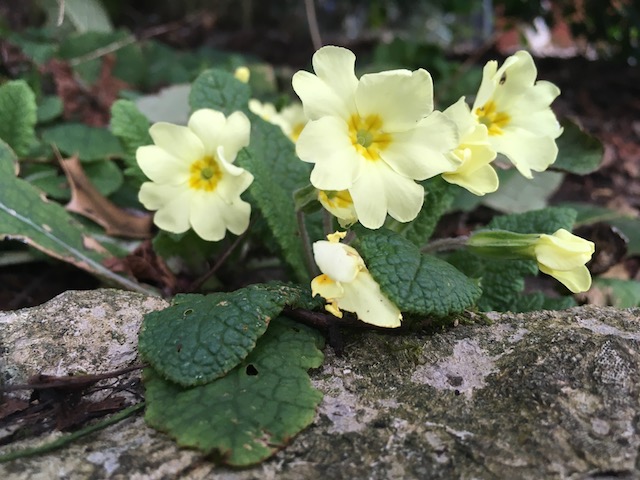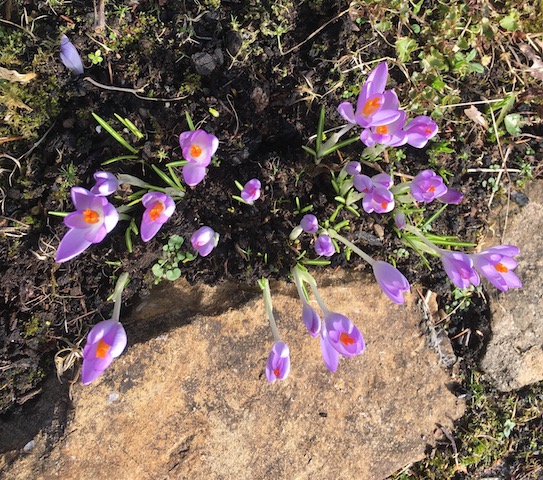 The Snowdrops Arrive at Last!
Next the crocuses, then the daffodils, the tulips - and Summer!
Send me in your photos of these flowers as they appear, just as Jill and Iain did, and now Anne did: Either email to ekopcmagazine@gmail.com or message to Christine B.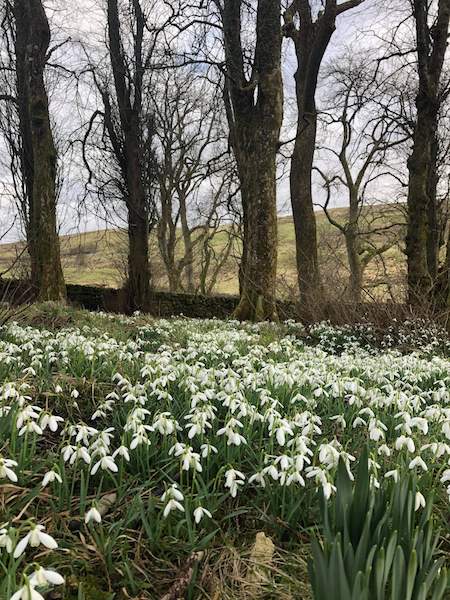 Now keep scrolling down (or go to the top menu) for our other sections:
Church Welcome and Introduction including: General Information; Location Maps; and 'Contact Us' message facility.
then our
Click-on Boxes:
Worship with Us, including information on Church Services as well as Communion; Accessibility and Extra Support; a 'Newcomers' Guide  
News: Church News; Pastoral Letter; Youth & Families Worker Updates
Photo Gallery
Baptisms, Weddings and Funerals 
Activity Group Pages (Youth and Adults)
Faith Matters
History and Graveyard
NB: Work and Workings of the Church is yet to be opened...
Welcome to East Kilbride Old Parish Church!
Join us for worship on
Sunday Mornings from 11am – 12noon.
We hope you will feel a warmth and friendliness and that your experience of our worship together is enjoyable, meaningful and encouraging. Please also look out for activities you could be a part of during the week – there are lots of opportunities to meet with a friendly crowd! East Kilbride Old prides itself in being known as a welcoming church.
From the church of the past to the church of today…
"This website includes a section on the history of the church and its graveyard because we know may visitors are interested in this. The current building dates back to 1774 (though there has been a church on this site since pre-Reformation times).
When today's church was built, it stood in the midst of a small village. Today it stands in the midst of a large new town with a population of around 75,000 people.
Beautiful as it is however, our church is not the building, but the people. Within that building, there is a warm church family. People of all ages meet together, all striving to reach out to the community we serve in the Village area and East Mains.
We have active organisations for children and adults, giving a wealth of opportunities for fellowship and sharing, and everyone is assured of a warm welcome."