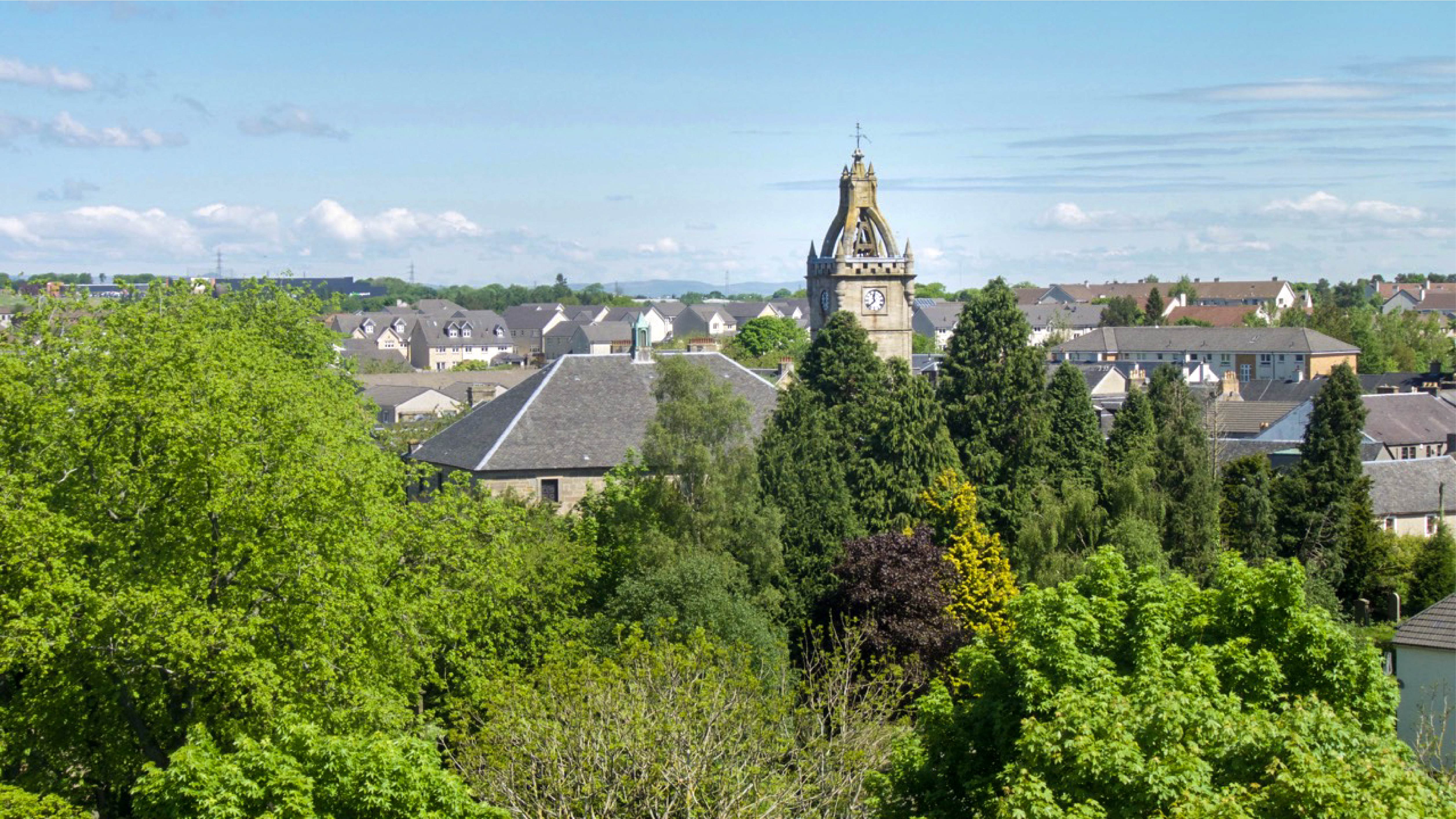 East Kilbride
Old Parish
Church

20/11/19 EKO Magazine Deadline (2) for submitting electronic material for the December edition of the EKO.
27/11/19 Guild: We will welcome again Roy Johnstone, who will talk about Emily Pankhurst and the Suffragettes. We meet at 1.30pm in the Glebe Street Hall. All welcome.
29/11/19 Bruce Davies In Concert (folk/accoustic singer/songwriter). 7.30pm, Glebe St Hall, BYOB (bring your own bottle) tickets £5, available now or at the door. Organised by Kirk Life (Helen Stevenson).
1/12/19 Messy Church 4pm - 6pm, Glebe St Hall in the Village. CHristmas theme. Everyone welcome for worship, games, art & crafts, fun, food and much more. Children to be accompanied by a responsible adult.
1/12/19 Choir-led Sunday Morning Service.
8/12/19 Fairtrade Stall open in Lower Hall after church.
8/12/19 Family Film Afternoon features "Mamma Mia". Glebe St Hall, 2pm - 4pm. £2, includes popcorn and refreshments. (Iain Shaw).
9/12/19 Men's Association: Our speaker will be John Walker, whose subject is "The Victoria Cross".
15/12/19 Coalburn Silver Band will lead Sunday Morning Service.
Early warning of future events (more details later):
24/12/19 Christingle Service 7pm, 11pm for 11.30pm Watchnight Service.
25/12/19 Christmas Day Service 10.30am.
29/12/19 Joint Sunday Morning Service will be at the West Kirk.
31/12/19 Hogmanay Ceilidh - Glebe Street Hall. (Ticket only event) Organised by Kirk Life (Helen Stevenson).
Community Link Appeal
The Community Link Team are holding their Christmas Appeal for Monetary Donations on Sunday 24th November 2019.
This will enable us to fill Christmas bags with groceries and presents (for children) to be given to Women's Aid and First Stop and hopefully these will make Christmas a bit more bearable for those who find themselves homeless and in very difficult circumstances.
Thanking you in advance, once again, for your continued support. (Norma Penman & Diana Ramsay)
Week Commencing 25/11/19 Closure of Office, Lounge, Upper and Lower Halls
Please note that due to necessary electrical work the Church Office, Upper and Lower Halls and Lounge will be closed week commencing 25th November 2019. Apologies for any inconvenience. Groups who would normally meet in these locations during that week are making alternative arrangements which will be published on this site's calandar.
To date we can confirm:
Art and Crafts group is cancelled that week.
Tai Chi is moving to the Glebe St Hall for their session, (Carpet Bowling is delaying their start by 30mins to accommodate this).
ClickIt is finishing early for Christmas on 19th November.
Carpet Bowling and Men's Association
Carpet Bowling: After a slight change in the fortnightly pattern, the forthcoming dates are November 25th, and then December 2nd.
In December, the Men's Association will meet on the 9th and 16th.
Church Holiday 2020
The outing for 2020 will be Scarborough, from Monday 4th May to Friday 8th May. The total cost will be £269 with a deposit of £30 to be paid early in the new year. The final payment will have to be paid six weeks before departure, ie Friday 20th March. If you wish to book your place, contact Alice Beaton at the church office on either a Tuesday or Friday morning (or use 'Contact Us' on this website), or speak to Angus McConnell.
Booking early would be greatly appreciated. Thank you! (Angus McConnell)
Youth & Families:
Check out the photos of Y&FW events in 'News/News', 'News/Youth & Families Worker' and also in Photo Gallery. They will tend to move as they get older...
The advertising of forthcoming family events is now on the TV screen within the Post Office in the Village. While people wait in the queue to be served, they can read all about what's happening at EKOPC. I also leave flyers and general information on the counter for people to pick up if they need information about a particular event or activity. Please let me know what you think of this if you are in the Post Office. (Iain Shaw, Y&F Worker)
Church Facebook Page - No responses received yet!
The Publications Group is considering setting up a church Facebook page, and to set things off, held a meeting in early October with Stuart Aitken, a contact of Iain Shaw's, who gave us great inital advice and information.
It would be a great help if anyone in the church, with experience of using Facebook, could help the Group to get this right.
Anyone with marketing skills would also be a great asset.
If you'd like to help us get this up and running or know anyone in your family who might be willing to help, please speak to Alistair Walker, Christine Bayfield or Iain Shaw, or use the website 'Contact Us' button.
General Assembly Notices
Please now see 'Regular Notices' and 'News' for this important information.
Tea, Coffee, Chat.....Thursday Coffee Mornings
Why stay at home by yourself on Thursday mornings? Now the weather is better, why not come along to the Glebe Street Hall, any time between 10am and 12 noon, and enjoy a fresh cup of coffee or tea, a wide selection of biscuits, served by cheerful waitresses who always have a kind word for people? Where else would £1 get you all of that? There's also a stall with things for sale, often including home-made jam or even freshly picked stalks of rhubarb. And there's a wide selection of second-hand books to suit all tastes – all for a few pence. So, come along yourself and bring a friend, or even more than one! Everyone welcome, men and women alike.
Kirk Life Raffle Prizes
As ever, we are in need of decent raffle prizes. Can you help us? The regular boxes of chocolates and bottles are always welcome, but do you have anything that is new and a bit special? Please contact Helen Stevenson.
Housebound, on holiday, or missed a special church service?
Perhaps you'd like to listen to a recording of the Remembrance Day Service in the Church, a baptism ceremony, or just a normal service you could not get along to..... If so, just click on the 'Listen to a Service' button on the Home page. You can listen to services presented by our Minister Rev. Anne Paton from a range of dates over the last 18 months or so.
Church of Scotland Special Prayers
See our Faith Matters page and the Church of Scotland website for prayers, including one written by Moderator Rt. Rev. Susan Brown - A Brexit Prayer for Peace and Unity. As our political leaders continue to wrestle with divisions over Brexit and our changing position within Europe and beyond, a series of Brexit prayers is being published on the Church of Scotland website each week, calling for congregations to "come together" in prayer and reflection. Click Here to link you to them.
Please note that nothing further should be stored in the 'dunny' without permission. Check with Jim Ballantyne or Jim Colthart. (Kirk Session)
Church Membership:
Anyone interested in becoming a member of our church, or just finding out more about what it involves, is invited to speak to the Minister as we are hoping to get a group together to explore this.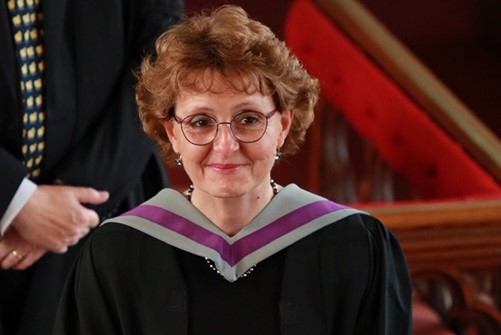 On Sunday 8th September, the congregation were introduced to Fiona Anderson, who is going to spend some time with us as a Church of Scotland "Probationary OLM". As she explains, "OLM stands for Ordained Local Minister......which is effectively the 'old' auxiliary minister role ie part-time".
Great to have you join us, Fiona! We hope you enjoy your time, and achieve your goals, with us.
Welcome to East Kilbride Old Parish Church!
Join us for worship on
Sunday Mornings from 11am – 12noon.
We hope you will feel a warmth and friendliness and that your experience of our worship together is enjoyable, meaningful and encouraging. Please also look out for activities you could be a part of during the week – there are lots of opportunities to meet with a friendly crowd! East Kilbride Old prides itself in being known as a welcoming church.
From the church of the past to the church of today…
"This website includes a section on the history of the church and its graveyard because we know may visitors are interested in this. The current building dates back to 1774 (though there has been a church on this site since pre-Reformation times).
When today's church was built, it stood in the midst of a small village. Today it stands in the midst of a large new town with a population of around 75,000 people.
Beautiful as it is however, our church is not the building, but the people. Within that building, there is a warm church family. People of all ages meet together, all striving to reach out to the community we serve in the Village area and East Mains.
We have active organisations for children and adults, giving a wealth of opportunities for fellowship and sharing, and everyone is assured of a warm welcome."