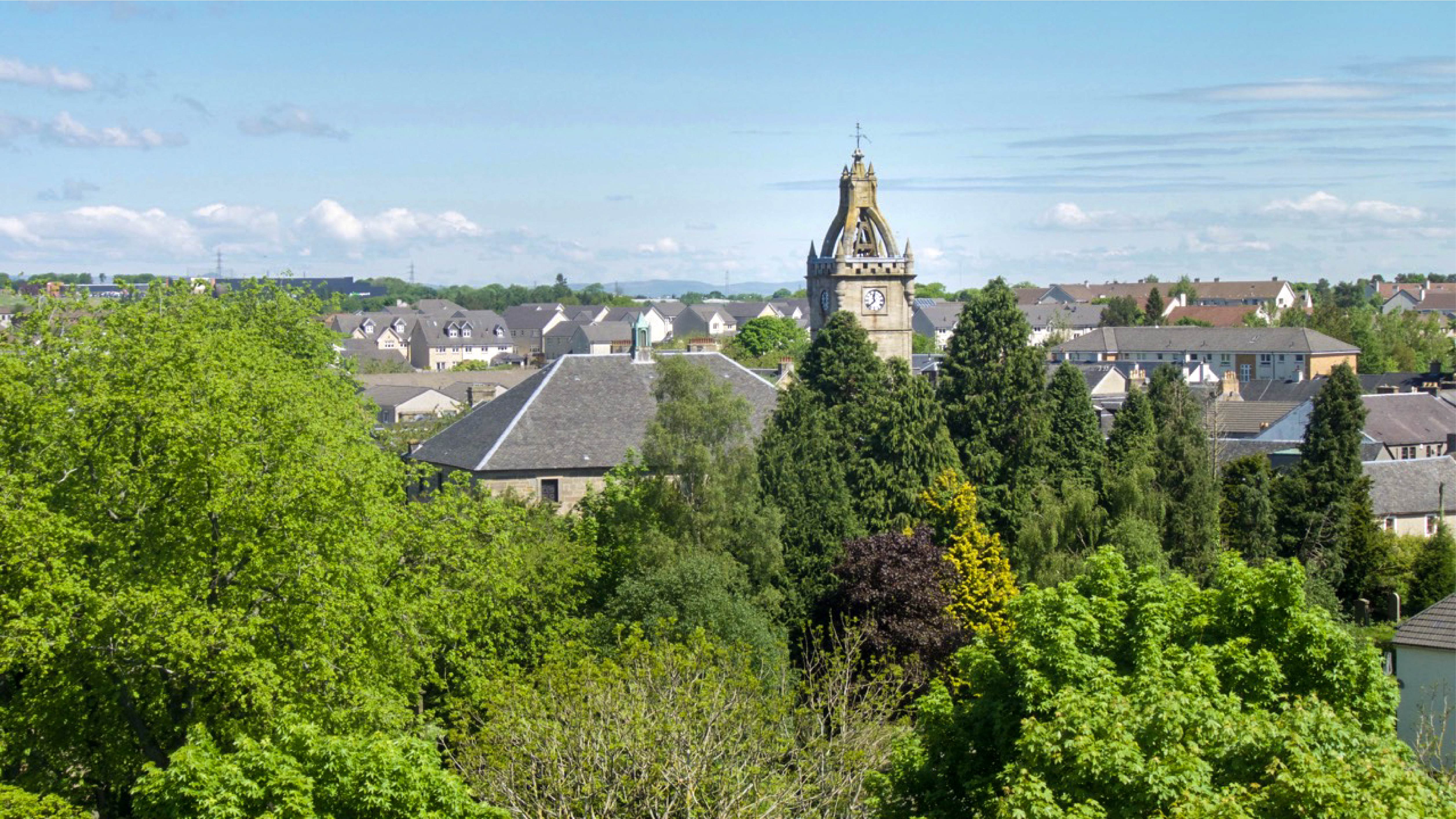 East Kilbride
Old Parish
Church
WELCOME!
Please join us in worship LIVE each Sunday at 11am, in our church if you can
Sunday 7th August
All versions now trimmed
On video screen below for 1 week, then archived in 'Watch-a-Service' below
Also on Facebook and Youtube
Phone-in 'Dial-a-Service' (number from Church Office) both LIVE and, after 'trimming', as a recording from Monday for 1week
'Listen-to-a-Service' below holds an archive of audio recordings
SUMMER HOLIDAY CLUB STARTS TODAY, 8th AUGUST:
Go to the 'FOCUS' noticeboard for more
On this page you will find:
Services in Church & Online
Other Formats (for housebound members without internet)
Hymn Details

Sunday School

Messy Church  

 
Contact details
Sunday Morning Worship - In Church and Online
Do join us in church if you can this Sunday - it's so lovely to see people back in the pews again, and enjoying a wee cuppa and chat after the service in the Lower Hall!
Live Sunday morning services begin at 11am, both in the church (the best experience for most people) and via online
 live broadcast on this website, Facebook and Youtube.
Note: If you are new to our church, or any church, we have more information and a 'Newcomers Guide' on our 'Worship with Us' page. We also have elders on hand each week to help you and answer your questions - just look for their name badges.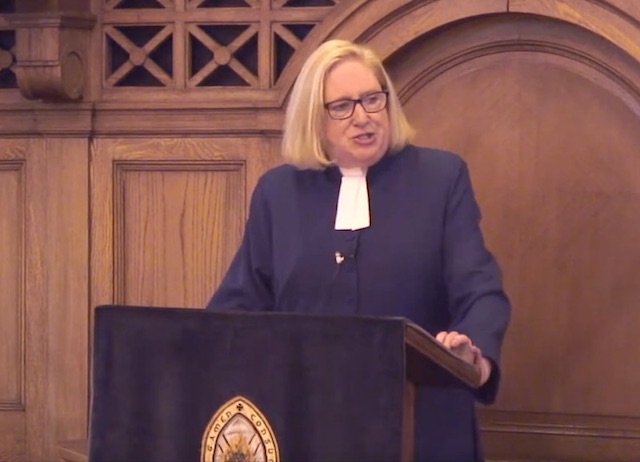 Covid restrictions have all been lifted, but if members would prefer to continue wearing masks for their own peace of mind, that is, of course, no problem. Also, we have plenty of seating available in church, whether you wish to sit together or prefer to continue social distancing.
We are able to issue hymn-books once again, and we have re-introduced the Order of Service.
If you have a notice for inclusion in the Order of Service, please forward to our secretary, Louise ( ekopc.office@btconnect.com or louisereilly0806@gmail.com ) by the Thursday of each week at the latest so that she can print on Friday mornings. (Alistair Walker, Session Clerk)
ii) Attendance Online
There is nothing to compare with being in church together, in communion with others, as we know only too well after the Covid lockdown.
But for the benefit of the housebound (temporary or permanent), those on holiday or working away, and even potential newcomers to our church, we will continue to broadcast our Sunday morning service live each week (also see other options below).
The link is indicated by a small screen photo which is found on our Home page. During the week it continues to show the previous week's service, then on Sunday, a few minutes before 11am, a 'holding' screen opens, followed by the live link.
Having been on the Home page for a week, the recording of the service then moves to 'Watch a Service' - a 'Click-on button' below the video picture.
Below that, you will find sound-only recordings of services in 'Listen to a Service'. (Audio recordings are listed in date order so if you do not see the service you want, check you are in the right 'quarter').
iii) Know someone who is housebound with no internet?
For housebound members without access to the internet, we can provide recordings (on request) in the following formats a day or two after the service has finished: Telephone Dial-a-Service, CD, DVD, USB stick. Please get in touch with Alistair Walker, or your elder, if you would like to know more about these for a friend or relative in the church.     
Hymns for Sunday Services
Hymn numbers are from 'CH4' which is the hymnbook we use in church. Here are the hymns for the service on Sunday:
7th August      
CH4 198    Let Us Build A House
CH4 426    All Heav'n Declares
CH4 565    My Life Flows On
CH4 456    Christ Is The World's True Light
Sunday School  
Summer Sunday School ended on Sunday 7th August. We have our Holiday Club all-age Family Service on 14th August, and normal Sunday School returns on 21st August.
Meeting in the Upper Hall next to church at 11am, we cater for children in Pre-school to Primary 7. We generally have a mix of music, puzzles / quizzes, games, crafts, 'circle time' chat, a prayer, and a bible story.
Children should be dropped off at the Upper Hall next to the church (up the ramp and then stairs) at 10.50-11am and collected there after the service – they only go in to the church on special occasions.  (Iain Shaw 07912295943 /iainshaw18@gmail.com)

See also our Sunday School page in 'The Young at the 'Old' / Youth section.
Messy Church 
Currently taking a summer break... but g
enerally Messy Church sessions (for all the family) take place on the

first Sunday* of the month

, 2pm - 4pm. All are welcome to come to these sessions but please contact Iain Shaw first - 07912295943 / iainshaw18@gmail.com
Church Contact details: 
To contact us, telephone: 01355 279004, email ekopc.office@btconnect.com or you can use 'Contact Us' on this website. You can also go to www.Facebook.com/EKOLDPC  
 SCROLL DOWN FOR:
1.  Secretary Vacancy
2.  Help Needed x3
3.  Activities Update
4.  Ch,Youth,Families 
5.  Food donations
6.  EKO Mag
7.  Prayer Group
8. Our Contact Details 
Please also check notices in 'Worship, Sunday School and Messy Church' eg re hymn details and Summer Sunday School...
1.  
Church Secretary – Vacancy
Our church secretary is moving on to a full-time job locally and we wish her well. We're now looking for a new secretary and anyone interested can get more details by contacting the church through this website 
('Contact Us'), Facebook,
 or by email to: 
ekopc.office@btconnect.com
2.  Volunteers Needed:
Our Minister quoted this from the pulpit on 10th July:
"When God touches people, he takes the nearest willing hand, and he uses that hand to touch other people".
a) Church Communications Group: Facebook and Website
Could you write a few details about an upcoming event, or a short piece of news from our church and email it in? Or could you take a photo at a church activity?  We need contributors for our church Facebook page and website - it's important to keep the congregation and community up-to-date with what's going on. We can also show you how to put information straight on to one or other of the two sites if you're interested. Conveniently, all these tasks can be done from home at a time to suit you. Why not try it once or twice? There's no obligation to continue if you get too busy...
Please get in touch, even just to find out more - you could email ekopcmagazine@gmail.com , ring me, speak to Janice Gourlay at church, or go via the Church Office. (Christine B)
b) Recording Services
If you have more of an interest in filming and sound recording, our 'Sound Desk' is the place for you. We have an experienced 'Sound & Vision' team now, trained by Austin, who take turns in live streaming / recording the church services.  It would be good to have a couple of extra people learning how to do this - get in touch and we'll show you what's involved. No obligation if you decide it's not for you. Contact Austin Hepburn, Lorraine Kerr, or speak to a member of the Sound Desk team on Sunday if you'd like to find out more. Alternatively, leave a message with the Church Office or 'Contact Us' on this website. We'd love to hear from you, however you get in touch!
c) Teas & Coffees after Sunday Service
We still need three volunteers to form a team to help serve teas and coffees after the service on around 7 Sundays a year. Please contact Norma Penman or Diana Ramsay. 
3. Groups and Activities 
Click Here  to download the Summer version of 'East Kilbride Old Parish Church Regular Activities Programme'.  
Notes:
* See below and our Focus noticeboard for more details of Summer Olympics Holiday Club.
* The Guild is meeting monthly to 7th September with a different format as Summer Guild.
* Sunday School also has temporarily become Summer Sunday School (see Worship, Sunday School, Messy Church noticeboard for more). Summer Sunday School ends on Sunday 7th August, then we have our Holiday Club all-age Family Service on 14th August, and normal Sunday School returns on 21st August.
* Art & Crafts, Tai Chi, and Adult Badminton are meeting through the summer. 
* The Children's Arts & Craft Group (please note its new name) restarts on Thursday 18th August, 4.30-6pm in Glebe St Hall for all Primary School-aged children. 
* Junior Badminton restarts Friday 19th Aug, 4-5.30pm in Glebe St Hall for children and young people P4 and above.
* Coffee Morning returns 1st September
* Line Dancing returns 5th September.
Important: Please get in touch with Christine B. direct if you are aware of any changes to the timetable - you can phone, use this website's 'Contact Us' system, the EKO magazine email address, or leave a message on the Church Office phone.
4. Children, Youth & Families Activities
In addition to the C,Y&F activities mentioned above at 3, here are updates from C,Y&F Worker Iain Shaw:
Though our current programme of weekly Ukrainian gatherings will end on Tuesday 16th August, Iain is developing plans for the future (ie after schools are back) which need organisation, permissions, helpers etc, so watch this space!
Our Ukrainian Welcome Gatherings have been successful with over sixty attending, so they will continue each Tuesday during the school summer holidays at the revised times of 2:30 - 4:30 pm in the Glebe St Hall. Activities such as games and crafts are available, as well as refreshments and a chance to chat - all free. Children and adults from Ukraine will be most welcome to drop in. 
Members of our congregation are also welcome to attend to help and meet with our Ukrainian friends. For further details contact Iain Shaw:  07912295943 / iainshaw18@gmail.com  
Summer Holiday Club
Starts 10am, 8th August. See 'Focus' page for more.
Congregational Competition 
We are asked to send in selfies taken on our holidays, whether in East Kilbride, Majorca, Australia or wherever. The Sunday School will put a map up on the Upper Hall wall to show where our congregation has been. If you go to more than one place, you can send more photos in to : Iain Shaw (07912295943 / iainshaw18@gmail.com) or the Church office  (ekopc.office@btconnect.com)
5. Community Link Support
Loaves and Fishes: 
We have a box at the door of the church each Sunday for donations of non-perishable groceries to help replenish the stock at Loaves and Fishes. Items in short supply are: dried pasta; canned tuna, chicken, salmon, fruits, pastas (eg. spaghetti, ravioli), beans etc.; peanut butter; all toiletries; hygiene products; and cleaning supplies. Well done everyone who has contributed! This project will be on-going for the foreseeable future - we've already delivered 60 bags (June). (Norma Penman & Diana Ramsay)
6. EKO Magazine
'Click on the Pic' below to open up the latest EKO magazine (June, as the magazine is not published over the summer). Please note: The deadline for submission of articles for the September magazine is Wednesday 24th August 2022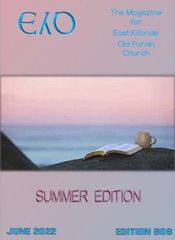 If you wish to receive the EKO by email, please contact Isobel Gray - you can use the Church Office number: 01355 279004, isobelgray@blueyonder.co.uk  or ekopcmagazine@gmail.com . 
7. Our Prayer Group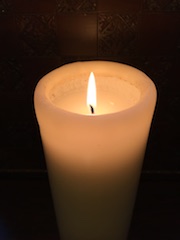 Our Prayer Group meets in person in the Lounge after church and welcomes your prayer requests to our Heavenly Father on your behalf. Please use the Prayer Box and slips provided at church, or send texts / emails to Marilyn Ross (just ring the office for her contact details - we don't publish them on the website). Also in the hand-delivered EKO.
If you would like to come along to the Prayer Group, which meets in the Lounge after Church each week, you will be made most welcome.
"Take your worries to the Lord in prayer. The Lord will fight for you, you need only to be still."
Please note: The Prayer Diary is not published in the summer, when there is no EKO magazine. The next will be September.
8. Contact details
We are here to help in difficult times!  To contact us, use any of the following (all now monitored daily, despite the office being physically closed):
Telephone: 01355 279004; Office Email: ekopc.office@btconnect.com ; Communications Team Email: ekopcmagazine@gmail.com ; send a Website Message via 'Contact Us' on this website;  Or to go to our Facebook page, click the link below.    
The FOCUS page
Here we turn a spotlight on things we are doing in the church, things which include a bit more information or photos... Get in touch with your suggestions!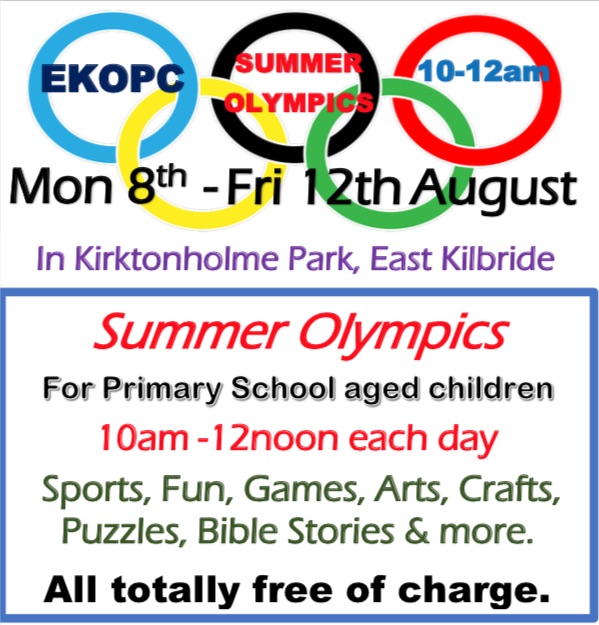 For Primary School-aged children: 'Summer Olympics' Holiday Club, 10am - 12noon, 8th-12th August, Kirktonholme Park. Sports, Fun, Games, Arts, Crafts, Puzzles, Bible Stories & more - all free!
Places are filling fast, but have been increased to 60 plus, so if you are interested, get in touch with Iain Shaw ( 07912295943 / iainshaw18@gmail.com) as soon as possible.)
Here are some photos from last year: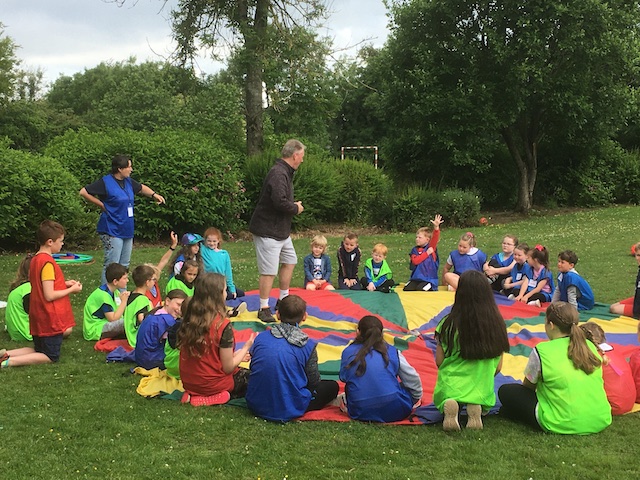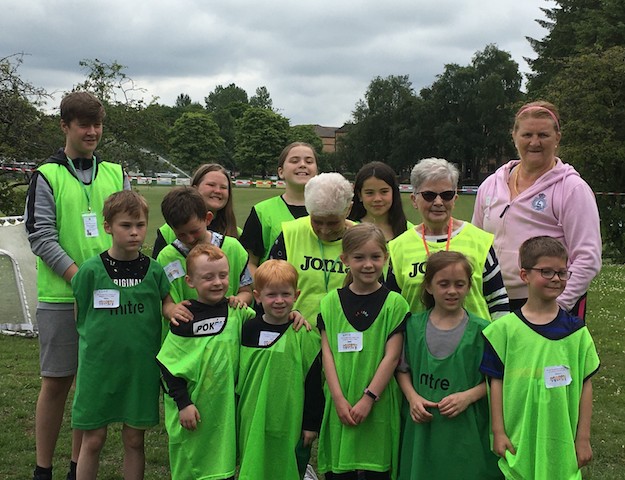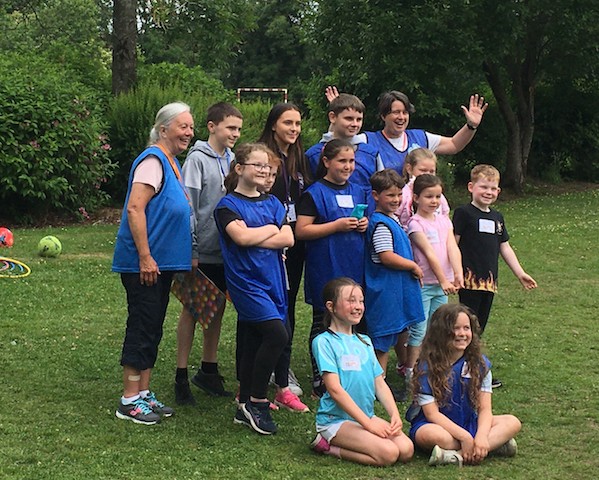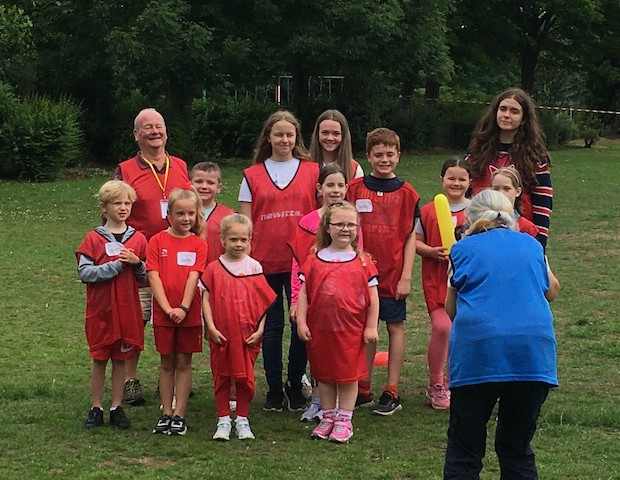 Want to join us this year? Just
Click Here  to download the Registration Form and return it to Iain.
Our church has three halls and a number of rooms which can be hired as regular or one-off lets:
> Next to the church we have the Lower and Upper Halls, Lounge area, a small upstairs meeting room, small kitchen and toilets. They are located in the building shown here on the right, with the Lower Hall area being unseen, to the rear with main access through the church gate and up the ramp:
> We also have a bigger, more modern hall with stage, well-equipped kitchen, toilets (including disabled), and car parking as shown below, and also there are several paid parking areas both on and off Glebe Street: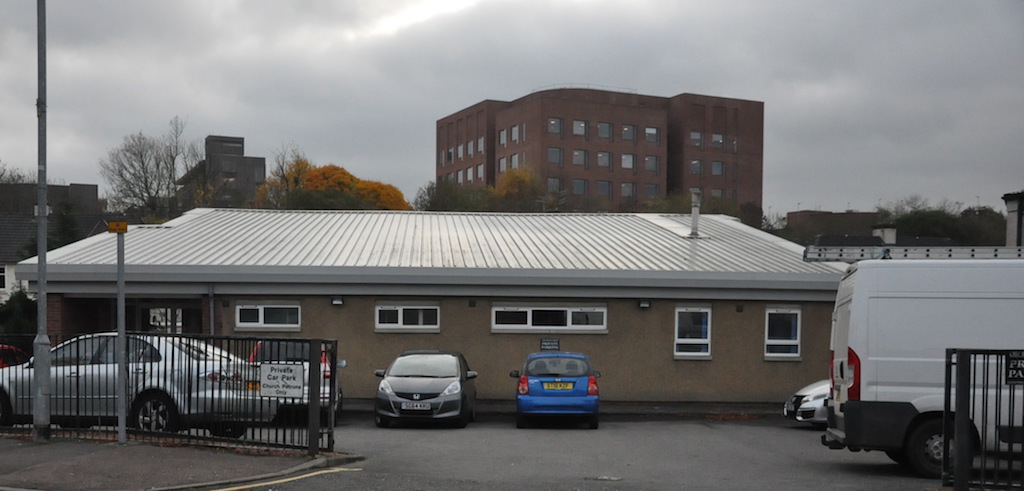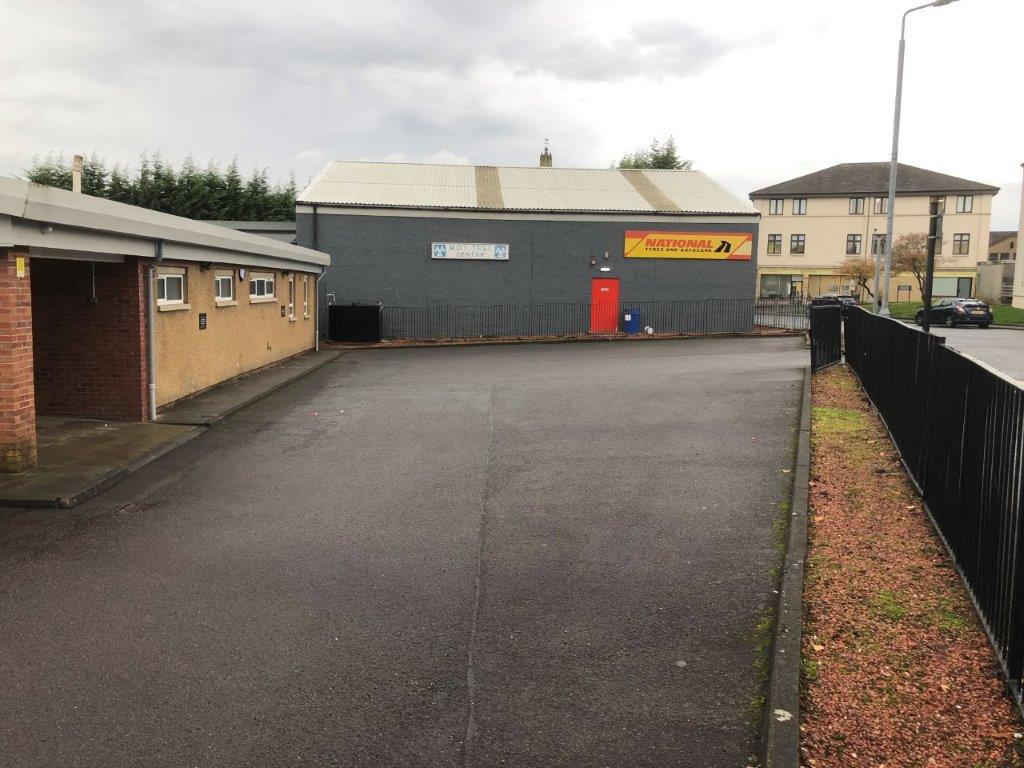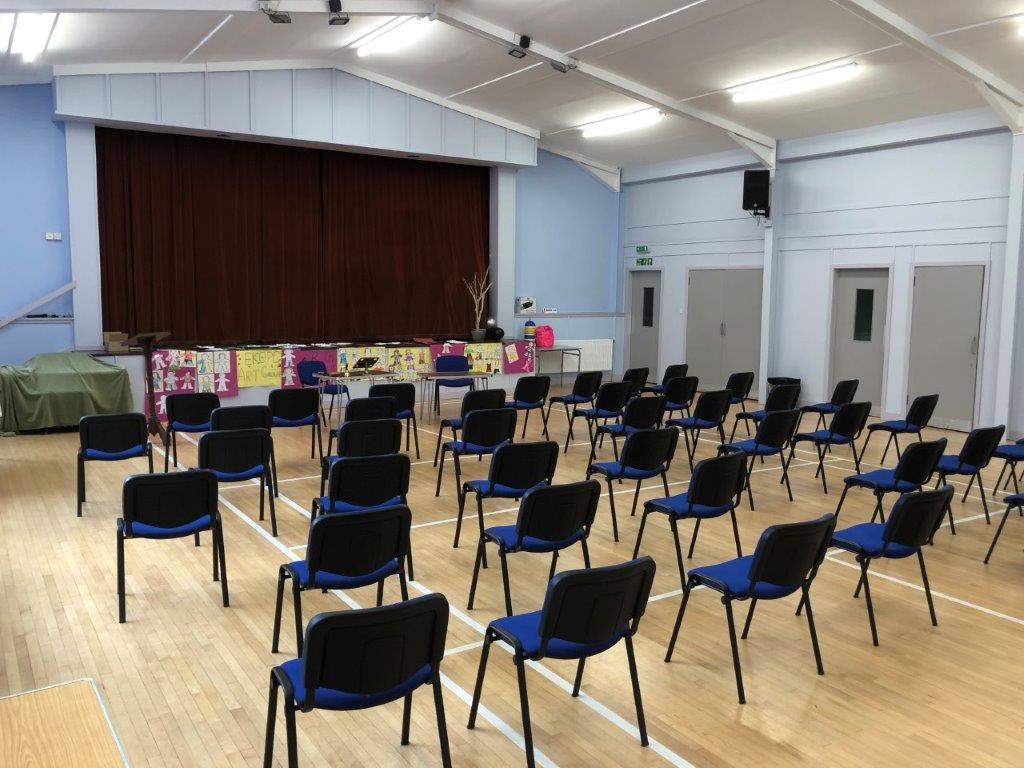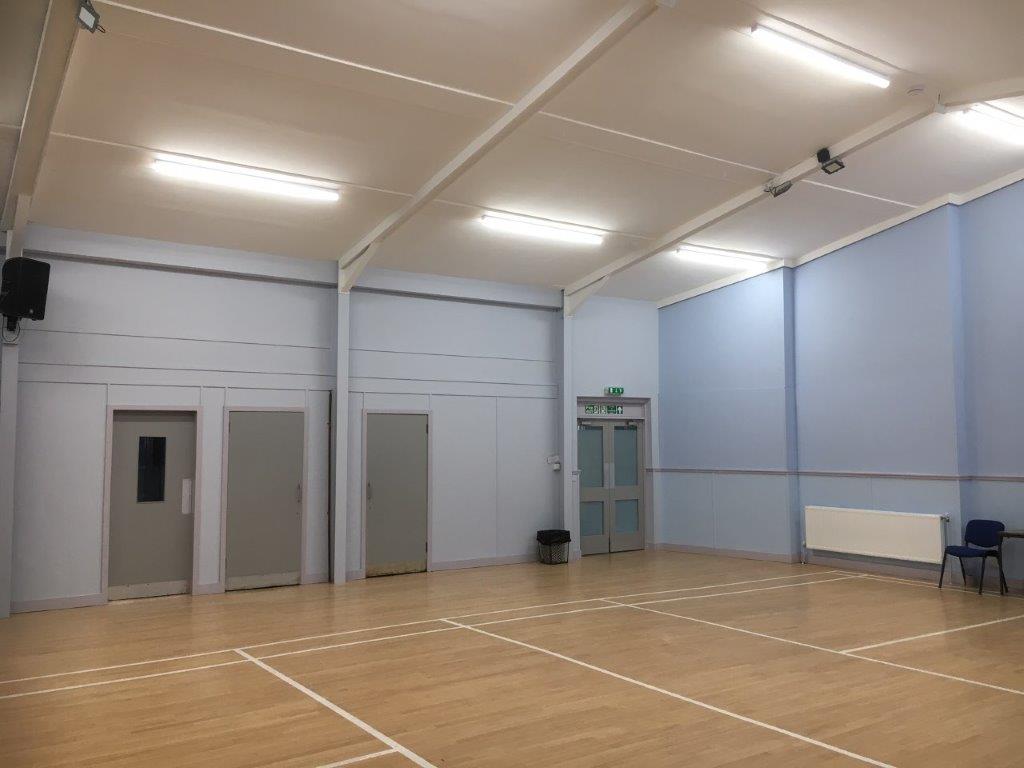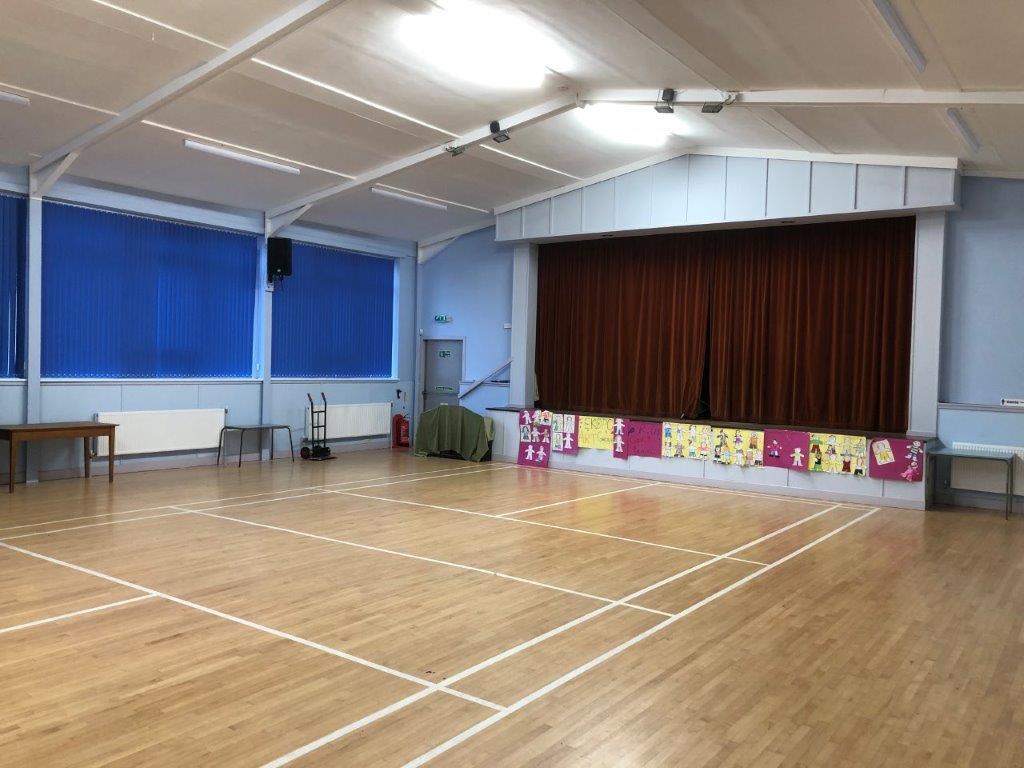 The following documents will be useful to you if you are interested in booking any of our spaces, and you can call our office number 01355 279004 if you need anything further: 
Click Here  for Information on Booking Hall/Room Lets 
Click Here  for Terms and Conditions re letting church premises
Click Here  for the Use of Halls/Rooms Request Form for 

Small Meetings
Now keep scrolling down (or go to the top menu) for our other sections:
Church Welcome and Introduction including: 
General Information; Location Maps; and 'Contact Us' message facility.
then our
Click-on Boxes:
Worship with Us, including information on Church Services as well as Communion; Accessibility and Extra Support; a 'Newcomers' Guide  
News: Church News; Pastoral Letter; Youth & Families Worker Updates
Photo Gallery
Baptisms, Weddings and Funerals 
Activity Group Pages (Youth and Adults)
Faith Matters
History and Graveyard
NB: Work and Workings of the Church is yet to be opened...
Welcome to East Kilbride Old Parish Church!
Join us for worship on
Sunday Mornings from 11am – 12noon.
We hope you will feel a warmth and friendliness and that your experience of our worship together is enjoyable, meaningful and encouraging. Please also look out for activities you could be a part of during the week – there are lots of opportunities to meet with a friendly crowd! East Kilbride Old prides itself in being known as a welcoming church.
From the church of the past to the church of today…
"This website includes a section on the history of the church and its graveyard because we know may visitors are interested in this. The current building dates back to 1774 (though there has been a church on this site since pre-Reformation times).
When today's church was built, it stood in the midst of a small village. Today it stands in the midst of a large new town with a population of around 75,000 people.
Beautiful as it is however, our church is not the building, but the people. Within that building, there is a warm church family. People of all ages meet together, all striving to reach out to the community we serve in the Village area and East Mains.
We have active organisations for children and adults, giving a wealth of opportunities for fellowship and sharing, and everyone is assured of a warm welcome."