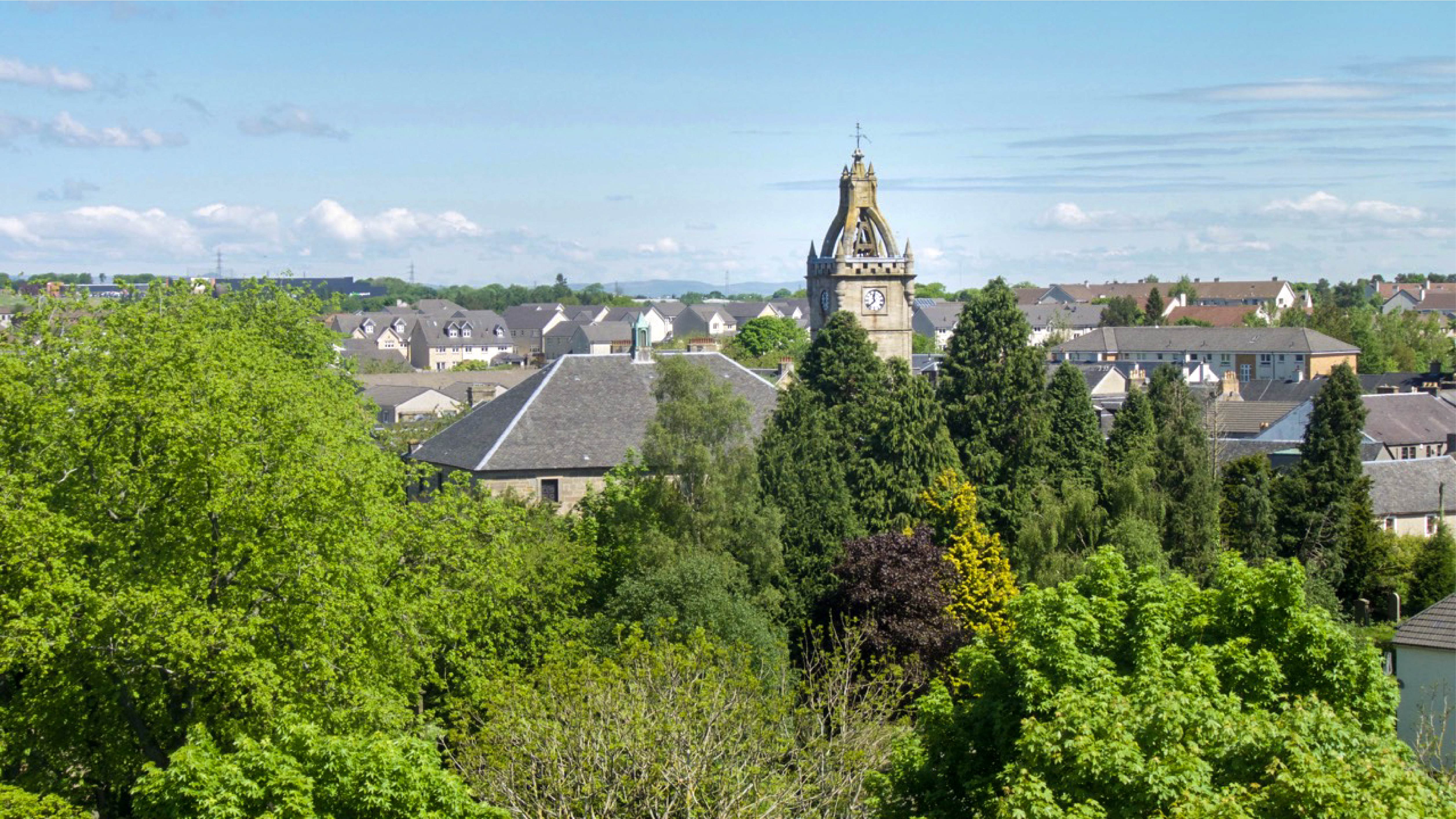 East Kilbride
Old Parish
Church
We have LIVE services every Sunday at 11am, in our church and online.
See 'Other Special Notices' for an update on in-person attendance - you must apply to the Church Office by lunchtime at the latest on the Friday before
Please join us below for
Sunday Service
Last Sunday's service moves to 'Watch a Service' shortly before 11am on Sunday.
The screen below will then prepare to show the new service.
Sunday School / Messy Church  
Our Sunday School / Messy Church is a chance for our young ones to have fun with a mix of music, puzzles / quizzes, games, crafts, 'circle time chat', a prayer, and a bible story.
We are being flexible to cater for different age groups from, say, pre-school to Primary 7. 
Examples of previous work done and emailed in are shown on the Sunday School's 'Our Space' page. 
We return 
after the summer break on Sunday, August 22nd 
when you can choose to join us:
2) at 11am* in person, or
1)
Zoom option: 
Get ready to join in online...
To join us via the Zoom app, please could a parent or guardian contact our Children, Youth & Families Worker, Iain Shaw beforehand: 07912 295943 or iainshaw18@gmail.com

  

for advice, information and joining code number.
Then, if you can find some paper, and colouring pens, pencils or crayons in the house, maybe some glue or Pritt Stick, or something relating to the advertised theme, you could have them handy for the craft activity. 
2)
For the in-person session
Children should be dropped off at the Upper Hall next to the church (up the ramp and then stairs) at 10.50-11am* and collected after the service – they will not be going in to the church. 
To find out more, and see what we do, go to the Youth section on this website, (aka 'The Young at the 'Old'), then click on Sunday School for info. Resources, photos etc will be posted on the

 'Our Space' page within.
Sunday Services - Now in both Church and Online
More and more of us are getting used to being back in church, though we are not completely back to pre-Covid times. You can have confidence that we follow all the guidance so we can keep you safe. (See "Other Special Notices" for more on this.)
We will continue to broadcast the service using a live link which is available at the top of the Home page. It opens a few minutes before the start of the 11am service with a 'holding' screen.Words for the readings and hymns are shown on screen, and for the time being, hymns continue to be videos backed by photographs.
The recording of the service remains accessible for a week, then it moves to 'Watch a Service' - a 'Click-on button' under the video. 
Sunday Services - Audio only
For sound-only recordings of services, please click on the 'Listen to a Service' button under the video. These recordings are in date order. If you do not see the service you want, check you are in the right 'quarter'.
We also have a 'Dial-A-Service' system which plays a recording of our most recent service (like an answer machine). Please get in touch with Alistair Walker, or your elder, if you would like to know more about this for a friend or relative in the church.   
Know someone who is housebound with no internet?
For housebound members without access to the internet, we provide recordings in these formats: Dial-a-Service, CD, DVD, USB stick, all on request.  
Looking back: Our Response in Challenging Times
After the lockdown in March 2020, we had to think and act quickly, and after some short experiments we were ready to go by Palm Sunday with online services - a new style of worship, in the 'virtual' setting of the sounds and images of East Kilbride Old Parish Church, and made in the context of the pandemic, with no contravention of distancing rules. 
Lasting around 30 mins or less, they began by blending new videos, recorded by the Minister and readers in their own homes, without outsider involvement, only technology! The hymns were initially those sung by our congregation in the past as we are lucky to have access to an archive of audio recordings from previous years. However, we moved on to a new sound - recordings made individually at home by a few choir members and blended together digitally by David K.   
Services can now take place in church once more, with a congreation in an increased number of places upstairs and down, so our 'overspill' worship space in Glebe St Hall will only be needed on special occasions (eg baptisms). Filming of the in-church service is broadcast live every Sunday at 11am (see above). We have installed cameras in the church which show an overview of the congregation not close-ups; they mainly focus on the Minister at the altar or pulpit. A technical team (NB: more volunteers more than welcome, training given!) directs the filming and produces recordings of the service, which is broadcast live on the internet (ie this website, Facebook and Youtube). Recordings are made available in the usual formats mentioned above.
The live-stream and subsequent recordings can now reach not only our housebound folk in the parish, but people (mainly relatives and friends of the congregation) across the world! Some have even been our bible readers, filmed in their own homes thanks to the internet.  
How strange it is now to reflect on the times we have gone through... and what we have achieved together. God has clearly been with us every step of the way!
Click Here to read two more detailed pieces about 'Looking Back: Our Response in Challenging Times'
Virtual Tea & Coffee on Zoom
Please note: we are no longer arranging these virtual meetings on Sundays and Thursdays.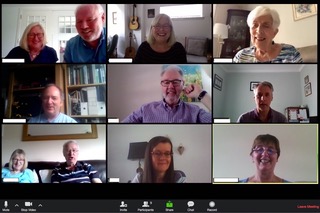 New to Zoom? It's as easy as choosing between 1, 2, 3 and 4! (And now 5! - telephone access)
If you are new to Zoom and want to join us in a planned meeting, please get set up beforehand. Try whichever of these methods suits you:
1)  Click Here (or below at 3 if you prefer pictures). 
 OR
2) Send us your email in advance and our reply will get you started. Either phone it in to EK 279004, or email us at ekopcmagazine@gmail.com .
Note: you must be able to access your emails on the device you plan to use for Zoom. 
 OR
3) Prefer picture guides?
a) Picture guide for people who have downloaded the 'app': Click Here 
b) For people who have not yet downloaded the 'app':  We recommend you watch the video at 4) below.
c) Picture guide to the control symbols when you are in the 'Zoom Room' (for beginners): Click Here for a picture of the screen in a meeting, explaining the controls eg for sound, video, etc. You can zoom in on the screen picture if required in the usual way.
4) Prefer a short video tutorial?  Click Here  
This is a short Youtube video made by a 'senior' couple who explain much of what we've told you above but in video format.
When you open it, change to Full Screen view by clicking the broken square at the bottom right of the video screen itself.
To go back again, click the Esc (Escape) key - top left on a keyboard, or use the Home button on an iPad. 
5)  Accessing Zoom meetings by telephone (audio only)
1) First, you need the Zoom meeting code number from the person hosting the meeting. (They will also give you a passcode if it's needed).
2) Dial 0131 460 1196
3) When asked, use the number keys on your phone to type in the meeting code, followed by the hash key: #
4) When asked for a 'participant ID', just press # again. (A participant ID isn't often used) 
5) When asked for passcode: 
      a) If there is one, key in the passcode the host has given you.
      b) If there isn't one, then just press the # key on your phone. 
6) You will get a message that you are in the 'waiting room' and the host will let you in soon... 
7) The host then lets you in. You will be asked to identify yourself, and you can join the meeting.
Get in touch if you need more help - use our 'Contact Us' button or the Church Office number (01355279004) in advance, or ring the host. Alistair and Iain are also usually able to help.  
Need more help?
We will have nominated Helpers if you have a problem joining the 'meeting'. Just get in touch using our usual contact details (below, last item) preferably in advance. But you can also ring Iain, Alistair or Anne at the time of the meeting and one of them will 'step out' to give you guidance. Most commonly the issue is putting your volume or picture on. Read the guidance notes above to familiarise yourself with the control symbols. 
"The Church is the people not a building".
While our building was closed due to the pandemic, the people of East Kilbride Old Parish Church were here for you, and still are! Our 'Helping Hands' and other volunteers are willing to help in many ways – just get in touch.
For example:
Need to hear a friendly voice, even if it has to be over the phone?
Need some shopping, a prescription, or a dog walker? 
In need of spiritual guidance, a few words of comfort, or a prayer to be said?
We check 'remotely', on a regular basis, for messages to the following:
Contact details: 
To contact us, telephone: 01355 279004, email ekopc.office@btconnect.com or you can use 'Contact Us' on this website. You can also go to www.Facebook.com/EKOLDPC  
SCROLL DOWN FOR:
1. Sunday Services 
2. Calendar of Services
3. Kirk Session GS Hall 11/8
4. Congregation Quiz Night: 6th Aug
5. Familes Quiz Night: 21st Aug
6. Sunday School NEWS!
7. Video Clips Needed!
8. Summer Activities 
9. Bible Readers Wanted
10. August EKO News 
11. Prayer Group & Diary Aug
12. Ch.of Sc. Prayer for 1st Aug
13. We'd love to hear from you! 
14. Our Contact Details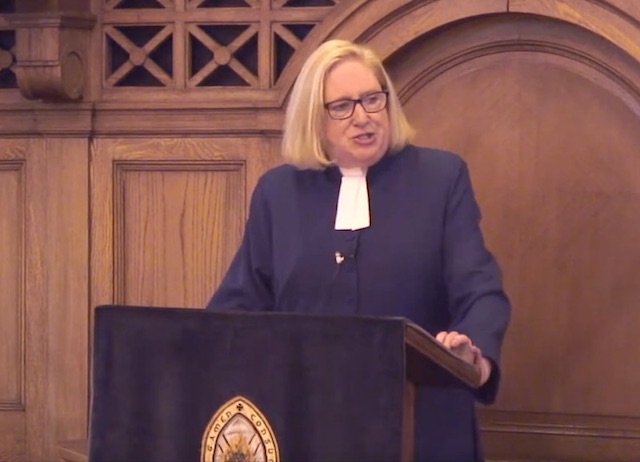 Sunday Morning Services have resumed at our usual time of 11am, both in the church (in accordance with government guidelines) and online. 
Seating Capacity
The permitted safe seating capacity in the church has been increased and we now use the balcony. This means we will not usually* need to use Glebe Street Hall on Sundays for live streaming and the church will once again be used for everyone coming to our Sunday morning service. *Events such as baptisms may change this.
The aim is that anyone who finds the stairs to the balcony difficult can have a seat downstairs. This sometimes means that we have to ask members who don't regularly choose the balcony to take a seat upstairs so as to free up a seat downstairs. Hopefully everyone will understand why we're doing this. This change will be reviewed, taking account of any comments from members.
We use Track & Trace, so members must give advance notice to the Church Office (by Friday midday) that they will attend: contact the Church office 01355 279004 or ekopc.office@btconnect.com; or through Facebook Messenger. 
Channels
These live services are broadcast from the church at 11am (a film loop begins in readiness at 10.55am) and can be viewed on our Home page above, at www.Facebook.com/EKOLDPC  and on YouTube. 
A video recording will then move to 'Watch a Service' as well as DVD (available on request). Audio is available on the 'Dial-a-Service' phone number (ask for details) and later in 'Listen to a Service'. 
2. Calendar of Services: 
AUGUST
8th Morning Worship Sacrament of Baptism 
15th Families Sunday Service (Holiday Club celebration) 
22nd  Hazel Shaw* 
29th  Hazel Shaw*   
(*Iain's wife, who is currently in training as an Ordained Local Minister.)               
Some Future Dates: 12th September: Infant Baptism, 3rd October: Sacrament of Communion, 10th October: Harvest Thanksgiving
3. Kirk Session
The 
next meeting is on Wednesday

11th August,

 7.30pm,

Glebe St Hall!

Convenors please let Alistair know if you have items of business for the meeting.
4. Congregational 
Quiz Night 
The next Congregational Quiz Night is Friday, 6th August on Zoom. 
5. Families Quiz Night
Join us on Saturday 21st August, 7pm, usual Zoom code.  (Iain Shaw 07912295943 / iainshaw18@gmail.com) 
6.  Messy Sunday School 
We are currently on a break to recharge our batteries. We look forward to seeing you again on Sunday 22nd August:
a) via Zoom at 9am 
and/or
b) in person during the service 
We'll have both options each week - You don't have to choose, you can come to both if you like.
We generally have a mix of music, puzzles / quizzes, games, crafts, 'circle time' chat, a prayer, and a bible story from Anne, our Minister. We can cater for children in Pre-school to Primary 7. Examples of work done and emailed in are shown on the Sunday School's 'Our Space' page. 

Please spread the word! 

Iain Shaw 07912295943 / iainshaw18@gmail.com
7. Video Clips Needed
Have you any video clips which are scenic with no people in them? And no trains!! We have need of a wider variety to use with the services.
If you do have any, please send your details to the church office either by email: ekopc.office@btconnect.com or leave a message on the Church Office phone EK 279004 and someone will arrange with you to get the video clips. Thank you! Austin H
8. Last of our Summer Activities
Details of Connect 5 Holiday Club are below but p

lease note:

Registration for our Holiday Clubs has been so popular we can now only put new applicants on a reserve list to fill any places which become available nearer the time.

 
Holiday Club Registration and Consent Forms are available if you 
Click Here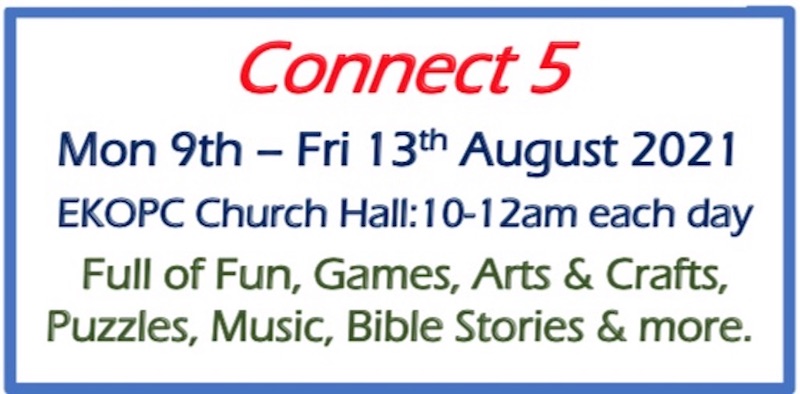 9. Volunteer Readers For Sunday Services
We are updating our current list of Bible readers for Sunday services.  If you would like to join our group of volunteers, reading approximately 4 times per year, please contact me at:   ekopc.office@btconnect.com Louise (secretary)
10. EKO Magazine for August coming to the website soon...we hope!
Remember we are producing our magazine throughout the summer, as we did last year, in response to the pandemic. Please could you bear with us while we sort out a problem with loading the EKO this month....
While you wait for the magazine link to be available, you might like to know:
We have copied the

Pastoral Letter

and

Youth Worker Update

to the relevant news pages, and an article by the

Session Clerk

to 'The Lighter Side' on the Home page.
One part of the

Rainbows, Brownies and Guides update

has been copied to their 'Our Space' pages and the other will follow, as will photos, (all being well).
A section of the Prayer Diary is copied below as always, and it will be updated each week.
... And here's what the front page looks like!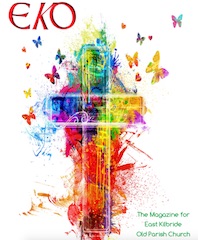 The deadline for submissions to the September magazine is 

25th August.
Note: While guidelines now allow us to resume personal delivery of the magazine by Helping Hands, if you wish to receive the EKO by email, please contact Isobel Gray - you can use the Church Office number: 01355 279004, isobelgray@blueyonder.co.uk  or ekopcmagazine@gmail.com . 
11. Our Prayer Group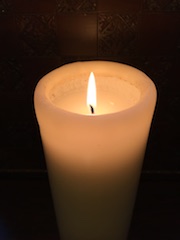 Our Prayer Group is not meeting at this time, but we are still taking prayer requests to our Heavenly Father on your behalf. Please send texts and emails to Marion Leddie. Take your worries to the Lord in prayer.
This Month's Prayer Diary
31st. Thank you for you unfailing and unconditional love.
August
1st. We pray for peace in America and worldwide.
2nd. Father, we pray that churches of all faiths will be opened soon so we can benefit from worshiping together.
3rd. Thank you, Lord for the knowledge and reassurance that every prayer is heard.
4th. We pray Father, that today's generation of young folk will remain optimistic and secure in their future.
5th. Thank you, Lord, for the technology that enables us to keep in touch.
6th. We pray for the Kirk Session, our Minister and Elders as they continue to make plans for the life, work and witness of the congregation in this lockdown period.
7th. Lord we pray that we never forget your love for us "we have an anchor".
8th. Father, we pray for the Black Lives Matter campaign, that would help to rid our world of racism and that people of all colours would stand up for this.
9th. We pray Father, that when this situation comes to an end we would appreciate our world more and the God who gave it to us.
10th. We thank you Lord, that even though these times have been hard, each day has been a blessing.
11th. We pray for God's guidance on the new moderator Lord Wallace as he begins his moderatorial year in very unusual circumstances
12th. Lord God, make me clay in your hands.
13th. Father, we pray for scientists the world over who are trying to find a vaccine to combat the Coronavirus that their researches may soon find good results.
14th. We thank the leaders and workers in our congregation for the good things taking place.
15th. Praise God, The Maker, for the world of nature, the 'busyness' of the bees, the colour of the butterflies' wings and the chirping of the sparrows.
16th. Heavenly Father, please put love in our hearts and peace in the world.
17th. We pray that people would keep to the rules of the lockdown and avoid a spike of the virus.

 Church of Scotland
12. Church of Scotland Weekly 'Call to Pray' 
Join the Church of Scotland and others in prayer every Sunday 7pm.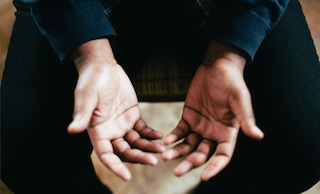 Churches and Christian organisations across Scotland called on Christians to pray at the same time in response to the COVID-19 outbreak. Thousands of people across Scotland have been answering the call to pray during this time of sacrifice, difficulty and bereavement. Prayer has become increasingly a valued time for Christians as they pause to pray, conscious that many others will be sharing the same prayer at the same time. It helps create a sense of community when we are isolated through lockdown. Click Here  for more details of the Call to Pray. 
Introduction to the Prayer for 1st August (followed by recording)
"'I am the bread of life. Whoever comes to me will never be hungry and whoever believes in me will never be thirsty.'
"The words of the Gospel resonate in the hearts of all who have searched for spiritual sustenance in a dry land. They are words spoken to those who searched for Jesus and could not, at first, find Him. They are words spoken to those who are 'looking for Jesus'. On finding Him, Jesus speaks to them of the 'bread from heaven' and in turn they ask: 'Sir, give us this bread always.' In response, Jesus says: 'I am the bread of life.' (John 6: 24-35)
"It is to those who continue to seek the presence of Jesus in a dry land that He offers Himself as the 'bread from heaven'. We stand with those who sing: 'Bread of heaven, Bread of heaven, Feed me till my want is o'er.'"
Click Here   to hear the prayer for 1st August, read by the Moderator 
Click Here   to hear the prayer for 25th July, read by the Moderator 
Click Here   to hear the prayer for 18th July, read by the Moderator 
Click Here   to hear the prayer for 11th July, read by the Moderator 
13. We'd love to hear from you!  
Did You Know ?...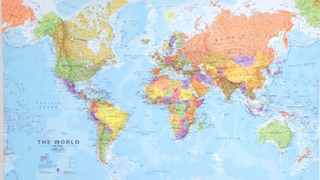 ... we've got folks watching our services in the Caribbean, the US, Germany, Scandinavia as well as various parts of the UK?
Are you among them? Do you watch our weekly service? Have you a local connection here but are now settled living away from East Kilbride?
We'd love to hear from you!
Please get in touch with us - by clicking on 'Contact Us', or via the church email address: ekopc.office@btconnect.com . You could maybe tell us a bit about yourself, where you live (in the UK or abroad), how you found us, and what you like best about our website? No personal information will be printed on the site (unless you are happy with that).
13. Contact details
We are here to help in difficult times!  To contact us, use any of the following (all now monitored daily, despite the office being physically closed):
Telephone: 01355 279004; Email: ekopc.office@btconnect.com ; Send a Website Message via 'Contact Us' on this website;  Or to go to our Facebook page, click the link below.    
Uplifting Pieces and 'Funnies'..
..to lift people's spirits and raise a smile during these hard times. Please contribute your photos, stories, links etc! 
More Church Humour
"People are like tea bags - you have to put them in hot water before you know how strong they are."
"God so loved the world that He did not send a committee."
"Our arms are the only ones God has to hug His children."
New mask design at Families Art Group bearly covers face!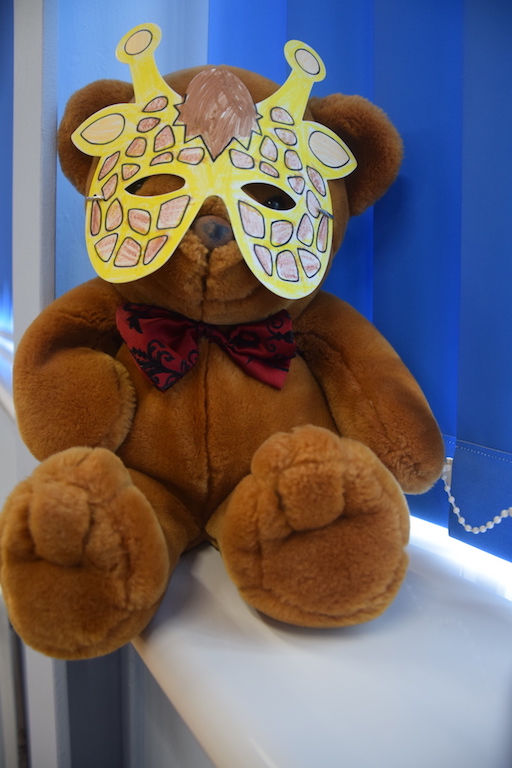 Church Humour
"Someone has said there are only two kinds of people in the world:
There are those who wake up in the morning and say, "Good morning, Lord," and there are those who wake up in the morning and say, "Good Lord, it's morning."
"When down in the mouth, remember Jonah. He came out alright."
"No God - No Peace. Know God - Know Peace."
Meaningful Anagrams
A friend sent me these, which I think are very clever. If you rearrange the letters of the first you get the second... For example: the letters in 'The Eyes' are the same as the letters in 'They See', they are just in a different order (Anyone remembering Morecambe and Wise's Andre Previn sketch?)
Here are some more:
Dormitory = Dirty Room
Presbyterian = Best in Prayer
Astronomer = Moon Starer
Morse Code = Here Come Dots
Animosity = Is No Amity
Election Results = Lies, Let's Recount
Eleven Plus Two = Twelve Plus One
A Decimal Point = I'm A Dot In Place
Snooze Alarms = Alas, No More Zs!
"Are We Nearly There Yet?" (From the August EKO Magazine)
Any of us who has ever taken children on holiday, or a day trip to the seaside or to the zoo will recognise the familiar refrain from the back seat when we've only covered a fraction of the journey "are we nearly there yet ?" As adults, now that we're a year and a half into this pandemic, we might be forgiven for thinking along these lines ourselves!
Way back on 18th March last year as the Covid 19 infection began to be described as a pandemic and as the government began to enact emergency legislation, we started a journal recording the response of our church. At the time many of us expected that the pandemic might last a few months and that by the autumn we would be back to "normal". Here we are nearly 18 months later with no idea when we might arrive at a "new normal", we're still recording our responses in our journal which, when we updated it earlier this week, is now at page 93 ! We have by this time become used to horizons that keep moving away from us and various "false dawns" as first waves became second and then third waves and restrictions were im- posed and relaxed only to be re-imposed like some national hokey-cokey.
The journal proved its worth only last week though when it came time to prepare a foreword to the church accounts for 2020 where it is the practice to reflect on the life of the church over the year and to record, numerically, the activities of various church organisations. For obvious reasons we had to adopt a new approach in recording events over this most unusual of years. Our regular recording of the twists and turns of church life in our journal came into its own ! You may remember our first venture into video recording and broadcasting when Anne recorded the piece "Closed but not Gone Away" on 19 March 2020. This was the first of many short weekly videos recorded from the Manse and subsequently from within the church. From the journal we can trace the gradual development of our video services to where we are now having progressed to live streaming of our services on YouTube and Facebook incorporating high quality hymn recordings from members of our own church choir.
The journal records the setting up of our Helping Hands team in late March, linking everyone into a WhatsApp group, and setting about delivering prescriptions and shopping to the housebound and arranging regular phone contact with our most vulnerable members. 18 months on this magazine will most likely have been delivered by one of our Helping Hands !
The talents, ingenuity and hard work of our members are all recorded in our journal...too many individual initiatives, adaptations and creative solutions to be itemised here, but all adding up to a catalogue of committed effort that has made the accounts foreword a creditable record of the life of our church over 2020......
Are We Nearly There Yet ?.....Who can say ?? Whether we are or not, we can reflect with some satisfaction on our efforts over the past year and a half and look forward with faith and optimism to whatever is next heading our way.
Alistair Walker, Session Clerk
Don't you wish you'd grown this? Well done, Jill!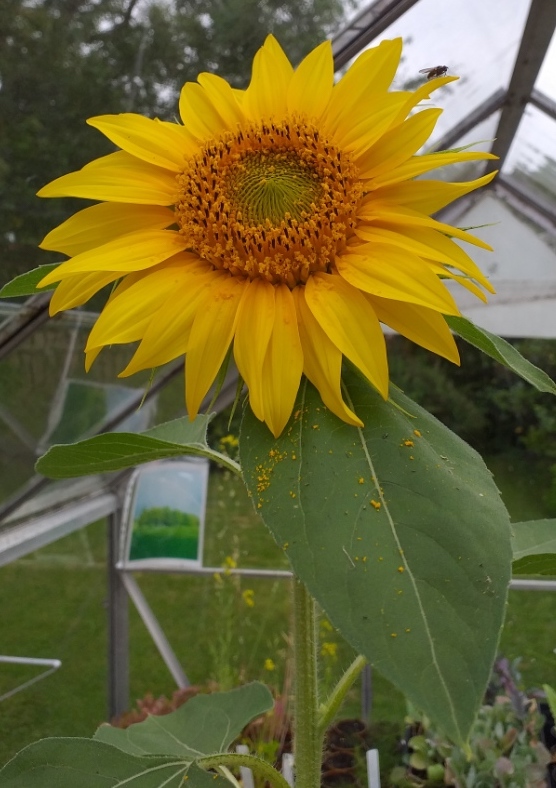 Isn't this sweet?
Walk decently and soberly home!
I make no apology for pinching this as it gives me a chance to remind you that we copy the Minister's Pastoral Letter to one of our 3 News pages (the other two being Church News and Youth & Families Worker) each month. I hope you've seen them all.... This was from Anne's July Pastoral letter
I think it fits the brief for this page, perhaps as one of the final items as I'm thinking of closing it down now that we are 'moving on' in the pandemic. Let me know what you think? Use Contact Us, or ekopcmagazine@gmail.com .
Anne Paton:
"Rev Martin Fair has just completed his service to the church as Moderator of the General Assembly, and maybe now that he has more time on his hands, he recently posted the following on our minister's Facebook page. It made me smile and I hope it makes you smile too, especially when we consider how much is appropriate to these Covid times" 
From Rev. Dr. Martin Fair:
"I've got this tiny wee book called 'The School of Manners' published in 1701.
The first chapter is headed, 'Of behaviour at the Church.'
1. Decently walk to thy seat or pew; run not.
2. Sit where thou art ordered.
3. Shift not seats but continue in the same place.
4. Talk not in Church.
5. Fix thine eye upon the Minister; let it not wildly wander to gaze upon any person or thing.
6. Attend diligently to the words of the Minister that thou mayest remember.
7. Be not hasty to run out of the Church when the Worship is ended, as if thou were weary of being there.
8. Walk decently and soberly home."
Anne:
While the language may be slightly archaic, I'm sure we can picture the scene described. When we stop to consider that our current church building was opened just over 70 years after this book was written, maybe we can begin to imagine the behaviour of the first people who worshipped there.
We might smile as we compare our Covid behaviour with that of the 1700s, but I'm sure we can also see just how far we have come in making church accessible for all.
As restrictions continue to be lifted, and we no longer have to "sit where thou art ordered", or "shift not seats but continue in the same place" let's continue to make East Kilbride Old the welcoming church it has developed into over the years.
Just make sure we all "Walk decently and soberly home!"
Yours in love, Anne Paton
6 Little Stories with Meaning 
1. Once all the villagers decided to pray for rain. On the day of prayer, all the people gathered, but only one boy came with an umbrella – THAT IS FAITH.
2. When you throw a baby up in the air, they laugh because they know you will catch them – THAT IS TRUST.
3. Every night we go to bed without any assurance of being alive the next morning but we still set the alarm to wake us. THAT IS HOPE.
4. We plan big things for tomorrow in spite of zero knowledge of the future. THAT IS CONFIDENCE.
5. We see the world is suffering, but still, we get married and have children. THAT IS LOVE.
6. On an old person's shirt was written a sentence, "I am not 80 years old; I am sweet 16 with 64 years of experience". THAT IS ATTITUDE
(Iain Shaw)
Tranquil Scene
This view looks towards the Campsies from North Cumbernauld.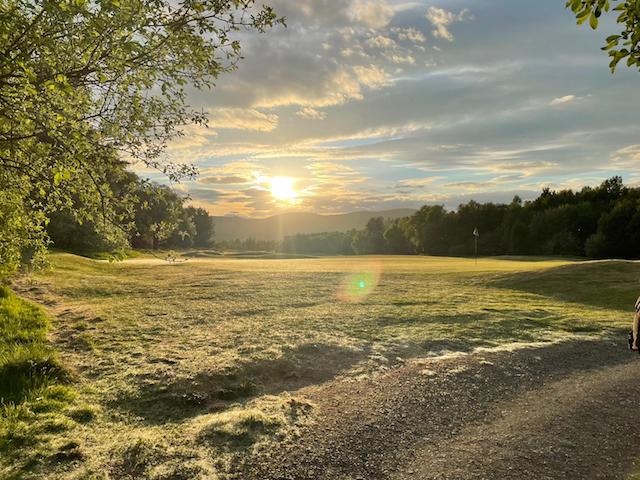 Beautiful Spring Flowers 
Thanks to Fiona D: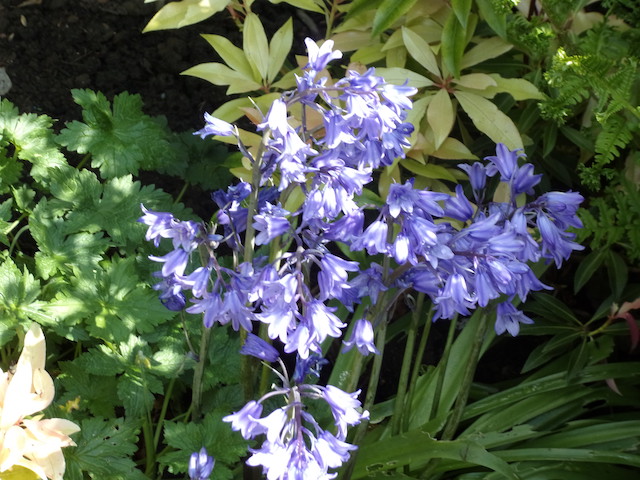 Getting out into nature  
We all know how much good being out and about in nature does for us - hope you have managed to do this since restrictions on were lifted. Send Christine B. a photo if you like, to be posted here. (Use this email address: ekopcmagazine@gmail.com)  
Here's a quote from John Muir, Scottish-American naturalist:
"Climb the mountains and get their good tidings. Nature's peace will flow into you as sunshine flows into trees. The winds will blow their own freshness into you, and the storms their energy, while cares will drop away from you like the leaves of autumn."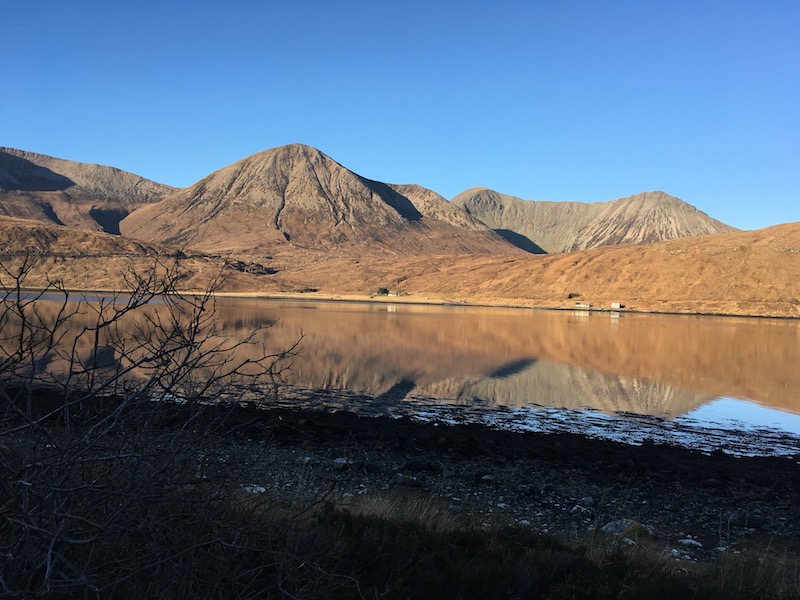 Now keep scrolling down (or go to the top menu) for our other sections:
Church Welcome and Introduction including: General Information; Location Maps; and 'Contact Us' message facility.
then our
Click-on Boxes:
Worship with Us, including information on Church Services as well as Communion; Accessibility and Extra Support; a 'Newcomers' Guide  
News: Church News; Pastoral Letter; Youth & Families Worker Updates
Photo Gallery
Baptisms, Weddings and Funerals 
Activity Group Pages (Youth and Adults)
Faith Matters
History and Graveyard
NB: Work and Workings of the Church is yet to be opened...
Welcome to East Kilbride Old Parish Church!
Join us for worship on
Sunday Mornings from 11am – 12noon.
We hope you will feel a warmth and friendliness and that your experience of our worship together is enjoyable, meaningful and encouraging. Please also look out for activities you could be a part of during the week – there are lots of opportunities to meet with a friendly crowd! East Kilbride Old prides itself in being known as a welcoming church.
From the church of the past to the church of today…
"This website includes a section on the history of the church and its graveyard because we know may visitors are interested in this. The current building dates back to 1774 (though there has been a church on this site since pre-Reformation times).
When today's church was built, it stood in the midst of a small village. Today it stands in the midst of a large new town with a population of around 75,000 people.
Beautiful as it is however, our church is not the building, but the people. Within that building, there is a warm church family. People of all ages meet together, all striving to reach out to the community we serve in the Village area and East Mains.
We have active organisations for children and adults, giving a wealth of opportunities for fellowship and sharing, and everyone is assured of a warm welcome."