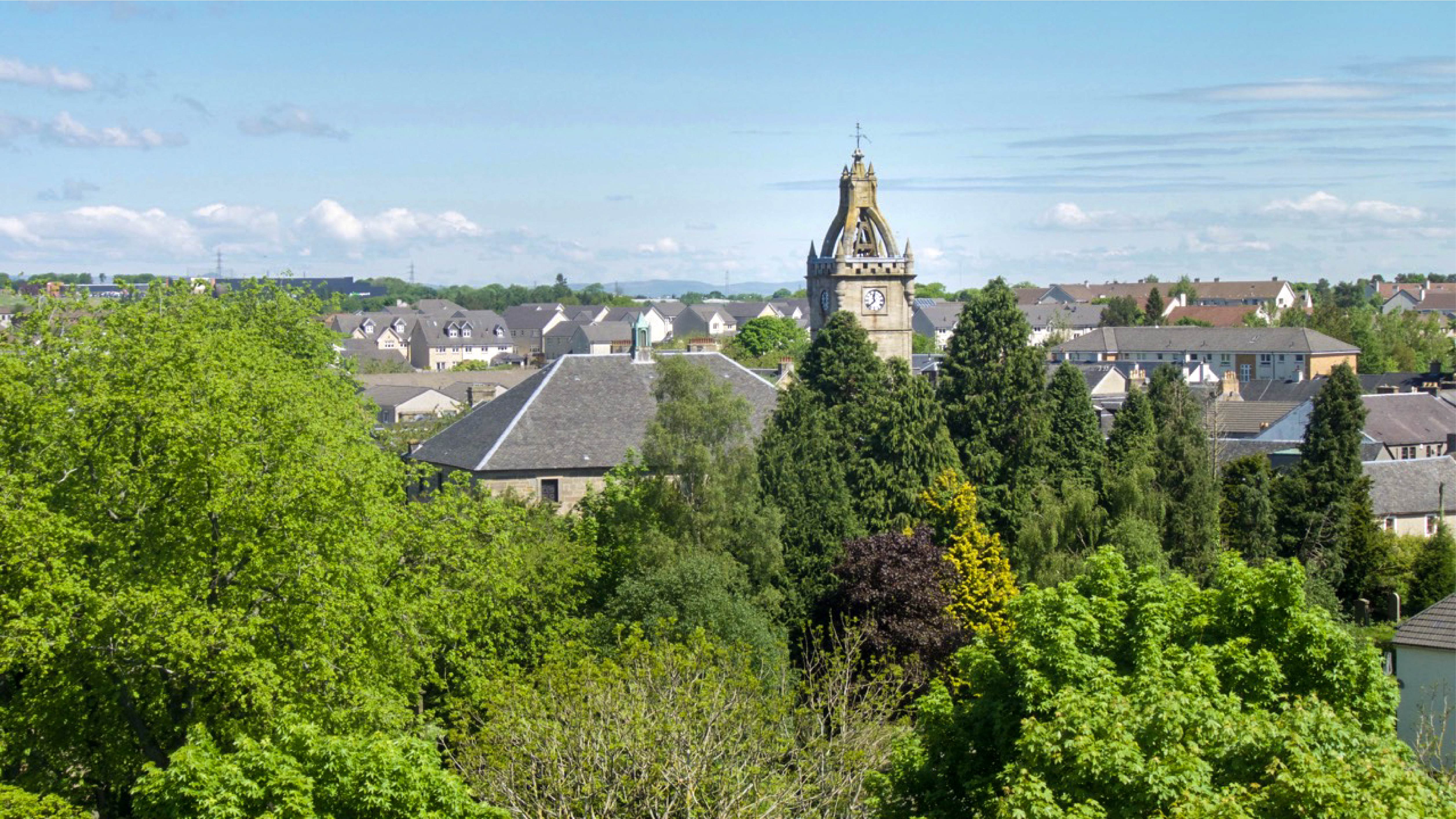 East Kilbride
Old Parish
Church

14/10/19 Men's Association Restarts after Summer 7.30pm, Upper Hall, Montgomery St. This is usually a fortnightly group (but see below**). Tonight's talk: Kevin Smith's "A Trip Down Memory Lane". See M.A. page (under Activities for Adults) for more, including full year's programme.
15/10/19 Ballerup Music School Concert Orchestra from EK's Twin Town (aged 13-28) will perform popular music in church, 7pm. Entry at the door by donation. (Jim Ballantyne)
18/10/19 Youth Group 7pm - 9.30pm Glebe St Hall. This is a reminder to note new location, time and day! Open to young people of secondary school age.
20/10/19 EKO Deadline for submission of handwritten items for November magazine. Electronic scripts by 23/10/19.
21/10/19** Men's Association: (**A week earlier than usual) Louise Bustard "My Favourite Scottish Gardens. 7.30pm, Upper Hall, Montgomery St.
23/10/19 Guild: a colourful presentation by Valerie Reilly on the theme of Harvest, entitled "All is Safely Gathered In". Women and men will be most welcome.
26/10/19 Autumn Craft Fayre 10am - 4pm, Glebe St Hall. Admission £3* which includes refreshments including baking. See 'Special Notices'. *Note change from previous information.
27/10/19 Close of list for Church Christmas Card scheme. See 'Special Notices'.
30/10/19* Guild: Guest Afternoon (*a week earlier than usual): Strathaven Strummers, a group of eight ukulele players. Women and men will be most welcome.
2/11/19 Shoebox Appeal Coffee Morning (a Saturday event), Glebe St Hall, 10am - 1pm. This is an annual charitable appeal for small items (which fit into a shoebox) to be distributed to those in need at Christmas. Shoeboxes received last year were distributed in Albania, Bulgaria, Hungary, Kosovo, Moldova, Romania, Serbia and Ukraine.
Boxes will be packed during the Coffee Morning, and you can still bring items along on the day. For a copy of the checklist of suggested items which is on the official Shoebox site, please CLICK HERE . All donations gratefully accepted.
3/11/19 Messy Church 4pm - 6pm, Glebe St Hall in the Village. Theme: Jesus is the Light of the World. Everyone welcome for worship, games, art & crafts, fun, food and much more. Children to be accompanied by a responsible adult.
8/11/19 Family Beetle Drive and Bingo Night, 6pm - 8pm, Glebe St Hall: £2 includes refreshments. Everyone welcome. Organised by Iain Shaw, our Youth and Families Worker. Be sure to contact Iain if interested (either at church/office, or use our 'Contact Us' button, or his contact details are in the church EKO magazine, Order of Service and on publicity posters.)
10/11/19 Remembrance Sunday: Service at the War Memorial 10.40am, then procession to Old Parish for service at 11.45am.
17/11/19 Family Film Afternoon features Disney's 'Frozen' - Glebe St Hall, 2pm - 4pm. £2, includes popcorn and refreshments. (Iain Shaw).
17/11/19 EK Interfaith Forum: Scottish Interfaith Week Gathering, 1pm to 3.30pm, St Andrew's Methodist Church. See 'Special Notices' for more.
29/11/19 Bruce Davies In Concert (singer/songwriter). Glebe St Hall, tickets £5. Organised by Kirk Life (Helen Stevenson).
1/12/19 Messy Church 4pm - 6pm, Glebe St Hall in the Village. CHristmas theme. Everyone welcome for worship, games, art & crafts, fun, food and much more. Children to be accompanied by a responsible adult.
1/12/19 Choir-led Morning Service.
Early warning of future events (more details later):
8/12/19 Family Film Afternoon features "Mamma Mia"(Iain Shaw).
15/12/19 Service led by Coalburn Silver Band (date updated).
24/12/19 Christingle Service 7pm, 11pm for 11.30pm Watchnight Service.
25/12/19 Christmas Day Service 10.30am.
29/12/19 Joint Sunday Morning Service will be at the West Kirk.
31/12/19 Hogmanay Ceilidh - Glebe Street Hall. Organised by Kirk Life (Helen Stevenson).
Church Facebook Page - No responses received yet!
The Publications Group is considering setting up a church Facebook page, and to set things off, held a meeting in early October with Stuart Aitken, a contact of Iain Shaw's, who gave us great inital advice and information.
It would be a great help if anyone in the church, with experience of using Facebook, could help the Group to get this right.
Anyone with marketing skills would also be a great asset.
If you'd like to help us get this up and running or know anyone in your family who might be willing to help, please speak to Alistair Walker, Christine Bayfield or Iain Shaw, or use the website 'Contact Us' button.
⚠︎ WARNING! Minister's Email Closed Due to Hacker ☠︎
Following a 'hacker attack', the Minister's Church of Scotland email account has been closed down temporarily. If you have apparently received an email from her with a link to click on, ✖︎ DO NOT CLICK ON IT! ✖︎
Shoebox Appeal Leaflets
A few EKO magazines were missing their Shoebox Appeal leaflets. If you need one, please see the item at 2/11/19 in "Dates for your Diary'.
'Future Girls Plastic Promise' (Guides/Brownies/Rainbows Project):
The Rainbows, Brownies and Guides are taking part in the 'Future Girls Plastic Promise' Acts Week from 30th to 6th October.
We will be making a promise to reduce, reuse and recycle plastic. As such we are in need of clean green-coloured plastic bottles (like 'Sprite'), and milk/bottle tops/caps, plastic packaging. Please help us by saving your plastic and recycle these in to the hands of the Rainbow, Brownies and Guides by the end of November. (They meet in the Glebe St Hall on Tuesdays 5.30pm - 9pm if it helps, but we can probably arrange to receive donations at the church - more to follow on this. Many thanks, (Lorraine Kerr, Rainbow Leader)
Ballerup Music School Concert
An orchestra from EK's Twin Town (aged 13-28) will be performing in the church on Tuesday 15th October, 7pm as part of its stay. The programme will consist of popular music. Entry will be at the door by donation. (Jim Ballantyne)
Autumn Craft Fayre - Saturday 26th October
Our Autumn Craft Fayre is set to take place on the last Saturday in October. It will be wholly in the Glebe Street Hall and will run from 10am until 4pm.
The Stalls are as follows:-
·Joan Gray - Textiles

·Cathy Gibson - Ceramics

·June Henderson - Pottery

·John Adam - Glassware

·The Church Choir - Artisan Baking & Sweets

·The Church Flower Group - Flowers - artificial arrangements and plants (real or otherwise)

·David Kent - Woodwork

·Our Church Artists - Artwork (paintings etc.)

·The Church Arts & Crafts Group - all arts and crafts made by the group who will also sell all other craft work donated by members of the church and friends.
There will be an area in the hall where teas, coffees and soft drinks will be served with quality home-baked cakes etc.
Admission costs £3* per person and covers the cost at the tearoom. Just hand over your ticket when ordering refreshments.
A brochure for the event is included in the October EKO magazine and will be available in church. or you can just CLICK HERE.
Note on Pricing of Goods
Buyers: Because this is to be a 'craft' fayre, prices of all these hand-made goods should reflect the time, care and artistry used to create them. As a result, prices will vary from pocket money right up even into three figures. A booklet will be produced well in advance of the Fayre which will give greater detail of the kind of goods which will be on sale at the time.
Donations: For people donating goods for sale at the Fayre, please price them appropriately before handing them in. All goods which are not for Cake & Candy or Flowers will be sold by the Arts & Crafts Stall.
Hall Set-up
The hall will be set up during Friday 25th October and goods can be handed in until 8pm that evening.
Any questions? Contact David Kent using 'Contact Us' (only if advance), or his details as given in the EKO magazine, or speak to him at church.
Subscribe to the Church of Scotland's 'Life and Work' Magazine in 2020
Old copies are available at church to peruse if you are not familiar with the magazine.
The coming year's subscription is £30.60, to be paid by 27th October, and you can find the relevant form at church, in the October EKO magazine, or CLICK HERE.
Copies of 'Life and 'Work' magazines are distributed to households along with the EKO magazine. For more information, speak to Norma Penman.
✨Christmas Card Scheme✨
Anyone wishing to participate in the Church Christmas Card scheme, by having their names added to the card, can do so now: names and donations will be accepted until the last date which is the 27th October. No latecomers will be accepted! See Kirk Life table in Lower Hall after church. Helen Stevenson
EK Interfaith Forum: Scottish Interfaith Week Gathering
Sunday 17th November, St Andrew's Methodist Church, Cedar Drive, EK. G75 9HZ, 1pm to 3.30pm. The gathering will begin at 1pm with a bring and share lunch. Please bring cold food which is suitable for sharing with others. Please bring a label with a full ingredients list that can go beside your contribution.
At 2pm we shall have the opportunity to reflect upon the place of food in our faith journey, hearing the experiences of a number of people from different faith traditions as well as having time for discussion from our own perspectives and using Scripture passages from various religious traditions to prompt our thinking.
For further information please contact Lindsey Sanderson (East Kilbride Interfaith Forum steering group).
Thank you!
The MacMillan Coffee Morning on 26th September raised approx. £650 (up on the announcement in church on Sunday 29th, and the best ever!)
Kirk Life Raffle Prizes
As ever, we are in need of decent raffle prizes. Can you help us?The regular boxes of chocolates and bottles are always welcome, but do you have anything that is new and a bit special? Please contact Helen Stevenson.
Meeting Time Changes:
Young Mums Group
Please note that we will now meet from 9.30 - 11.30am. For more details of our group check our page on this site (under Activities for Aduts).
Youth Group
We have moved to the Glebe St Hall on a Friday evening 7pm - 9.30pm. All young people of secondary school age welcome.
General Assembly Notices
Please now see 'Regular Notices' and 'News' for this important information.
Please go to our 'News' section for information and links to important reports from the Assembly.
To quote the Life and Work Team: "Decisions taken at the 2019 General Assembly have the potential to reshape the Church of Scotland at every level".
Reminder: Feed back on your visits to other churches over the summer
In response to the long-term trend of declining membership and shortages of ministers, the 2019 General Assembly agreed on a radical Action Plan to re-energise the church and, among other things, to share good practice and encourage innovation. Our Kirk Session will have to develop its own local plan to engage with the reform process.
Over the coming holiday months when members of the congregation may be at services in different churches, there is an opportunity for the congregation to help the Kirk Session by spotting aspects of mission or different initiatives which might be worth thinking about and bringing back to East Kilbride Old. This can be done by leaving a brief message using our 'Contact Us' button, or by speaking to the Minister or any member of the door duty team.
Tea, Coffee, Chat.....Thursday Coffee Mornings
Why stay at home by yourself on Thursday mornings? Now the weather is better, why not come along to the Glebe Street Hall, any time between 10am and 12 noon, and enjoy a fresh cup of coffee or tea, a wide selection of biscuits, served by cheerful waitresses who always have a kind word for people? Where else would £1 get you all of that? There's also a stall with things for sale, often including home-made jam or even freshly picked stalks of rhubarb. And there's a wide selection of second-hand books to suit all tastes – all for a few pence. So, come along yourself and bring a friend, or even more than one! Everyone welcome, men and women alike.
Church of Scotland Special Prayers
See our Faith Matters page and the Church of Scotland website for prayers, including one written by Moderator Rt. Rev. Susan Brown - A Brexit Prayer for Peace and Unity. As our political leaders continue to wrestle with divisions over Brexit and our changing position within Europe and beyond, a series of Brexit prayers is being published on the Church of Scotland website each week, calling for congregations to "come together" in prayer and reflection. Click Here to link you to them.
Please note that nothing further should be stored in the 'dunny' without permission. Check with Jim Ballantyne or Jim Colthart. (Kirk Session)
Church Membership:
Anyone interested in becoming a member of our church, or just finding out more about what it involves, is invited to speak to the Minister as we are hoping to get a group together to explore this.
Welcome to East Kilbride Old Parish Church!
Join us for worship on
Sunday Mornings from 11am – 12noon.
We hope you will feel a warmth and friendliness and that your experience of our worship together is enjoyable, meaningful and encouraging. Please also look out for activities you could be a part of during the week – there are lots of opportunities to meet with a friendly crowd! East Kilbride Old prides itself in being known as a welcoming church.
From the church of the past to the church of today…
"This website includes a section on the history of the church and its graveyard because we know may visitors are interested in this. The current building dates back to 1774 (though there has been a church on this site since pre-Reformation times).
When today's church was built, it stood in the midst of a small village. Today it stands in the midst of a large new town with a population of around 75,000 people.
Beautiful as it is however, our church is not the building, but the people. Within that building, there is a warm church family. People of all ages meet together, all striving to reach out to the community we serve in the Village area and East Mains.
We have active organisations for children and adults, giving a wealth of opportunities for fellowship and sharing, and everyone is assured of a warm welcome."