Welcome to 'News'
Harvest Appeal
The Kirk Session decided that the Harvest Appeal October 2021 would be split between two charities – one local, and the other one abroad:
Loaves and Fishes, which runs a local food bank. They tell me they are really appreciative of donations at this time because while Covid caused a significant rise in demand, at the same time, it also caused donations to drop dramatically. While the demand for emergency food for families has been extremely high, it is likely to increase even more if Universal Credit is cut and more people are poorly paid or unemployed.
The other will be the international group Water AiD. One in ten people world-wide still don't have clean water. Water Aid is working in poor countries to provide wells and rooftop water tanks. They are teaching people to manage their water supply in the face of drought. They are providing toilets, handwashing facilities and encouraging good hygiene.
You may remember Iain organised a group to do a sponsored walk around James Hamilton Heritage Park Loch for Water Aid a couple of years back?
You can donate by sending a cheque made out to East Kilbride Old Parish marked Harvest Appeal on the back to Des Laverty (see 'Harvest Appeal' article in our September EKO for his contact details). You can also phone Des and he will give you the details to pay by bank transfer. Or, finally, you can put your donation in an envelope marked Harvest Appeal and drop it in the offering plate at church.
Activity Groups Restarting
A number of our activity groups are planning to restart in October. For more details, please check 'Other Notices' on the Home page, and the individual group pages in 'Activities for Adults'.
A Wheely Good Achievement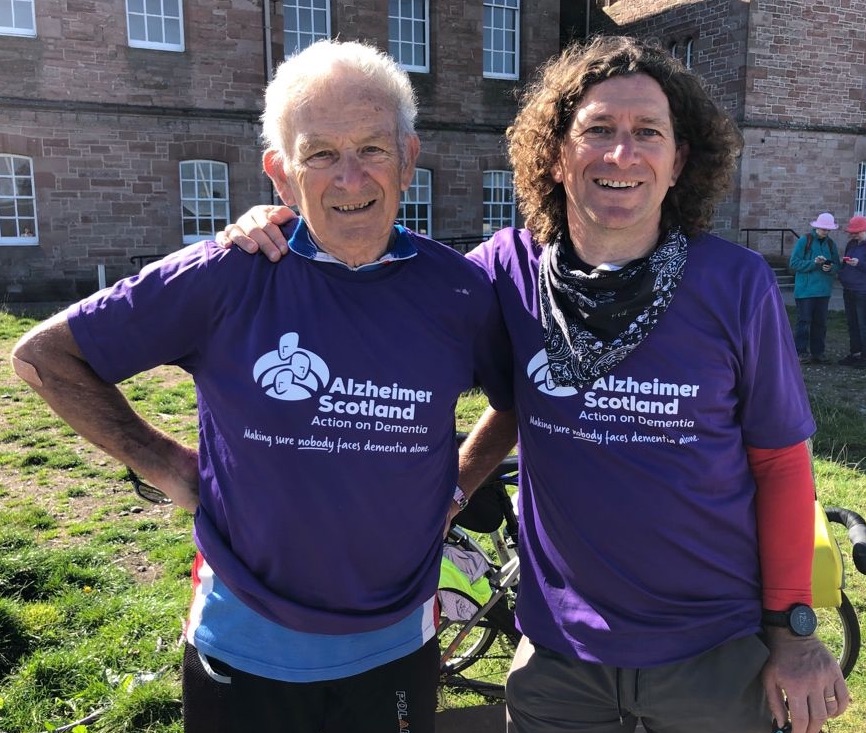 "One of our members…the youthful Bob Mair, along with his son Graeme (seen in the photos), completed the challenging North Coast 500 recently. This required cycling 570 miles with 36000 feet of ascent, going via Cape Wrath and Dunnet Head.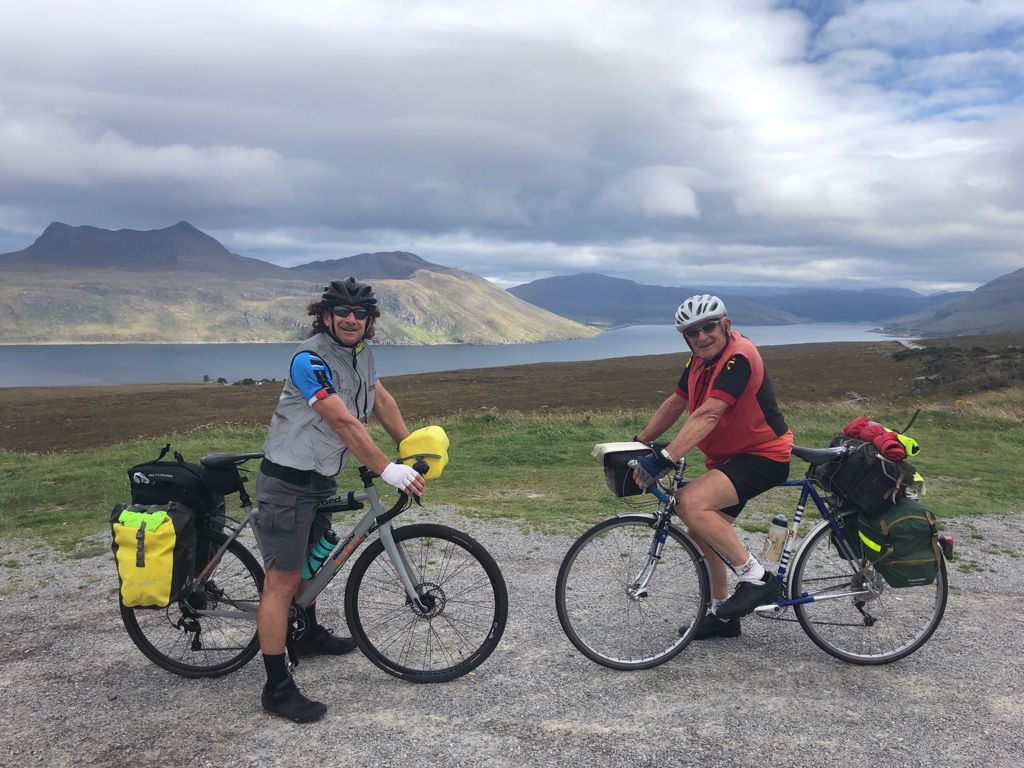 In the process Bob and Graeme raised the astonishing total of over £4000 for Alzheimer`s Scotland !!
Bob would like to express his appreciation for all your kind donations and support which kept them going. But we think that we are the ones who should be expressing our deep appreciation for this superb effort in raising research money for this very relevant cause!" (Alistair Walker, Session Clerk)
So here are the details for donations if you would like to help Alzheimer's Scotland: Click Here and you'll go to the Just Giving site. Remember to Gift Aid your donation - it adds on more from the government.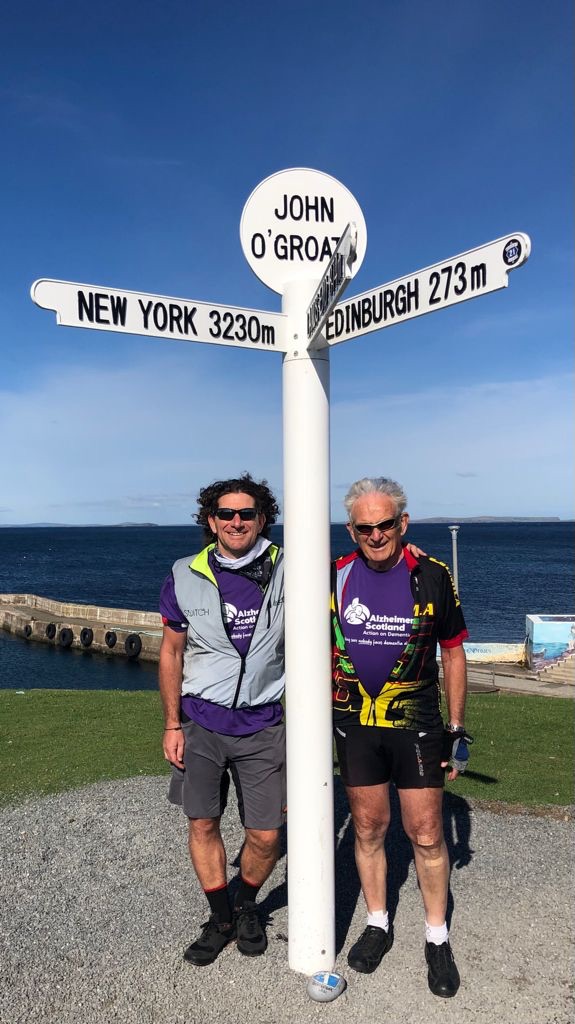 Important Update from our Children, Youth & Families Worker
Sadly, it has been decided that, unless the current restrictions relax sufficiently to allow us to continue safely, we must postpone the following, possibly until the new year (2022):
> Messy Church
> Family Film Afternoons
> Family Fun events (eg the Family Beetle Drive scheduled for October).
However, we are pleased to say that the Sunday School and Children's Art group can continue - see below.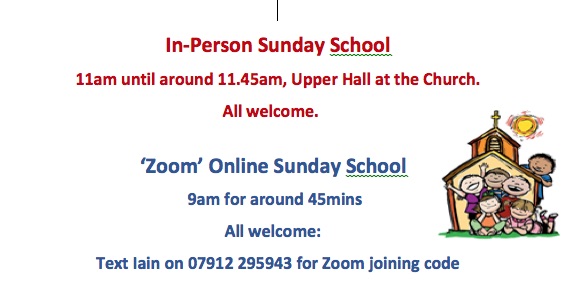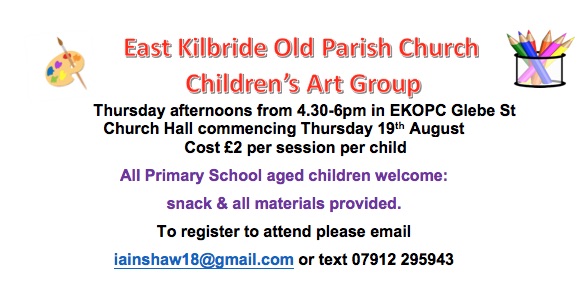 Link to October EKO Magazine
The link to the current EKO magazine is now available in 'Other Notices' on the Home page.
There was a meeting on Wednesday 29th September, once again in Glebe St Hall.
Kirk Session Elders Meet in Person on 11th August!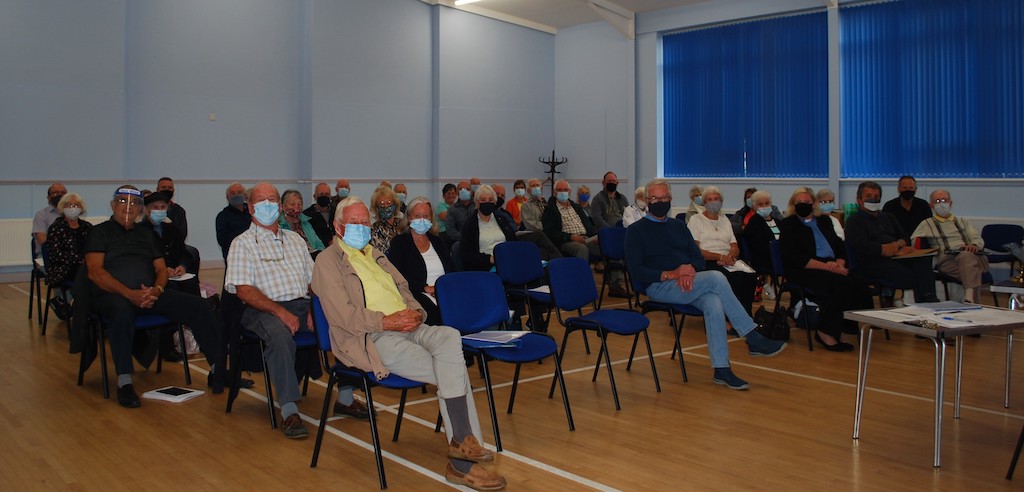 As you can see in the photo above, we recently held our first in-person Kirk Session meeting since Covid in Glebe St Hall on Wednesday, 11th August.
Zoom Guides
Since some committees and groups may find it practical to continue with Zoom meetings from time to time, we will keep our 'Zoom Guides' for a while at least. They are found in the newly titled 'Getting Back to Normal' on the Home page, formerly known as the 'Our Response in Challenging Times'.
From the Church of Scotland website:
Climate Sunday 5th September
Church members were invited to join Christian groups from across the UK in marking Climate Sunday, including an ecumenical service in Glasgow Cathedral which was broadcast live. Click Here for more information on the Church of Scotland website.
Emergency Appeal for Haiti
Christians are being urged to support an emergency appeal to help stricken people in Haiti which has been devastated by an earthquake.
Very Rev Dr Susan Brown said she hoped people would donate what they could to Christian Aid which is working with local agencies in the Caribbean country to support those who have lost their homes and livelihoods.
Click Here for more on the Church of Scotland website.
For more news from the Church of Scotland website Click Here