Welcome to 'News'
Kirk Session Matters
1. For elders: The next meeting, on Wednesday, 11th August will take place at 7.30pm in Glebe St Hall! Another small step forward towards 'normality'...
2. Kirk Session last met on 21st July. Subjects for discussion included: financial reporting for 2020 (it was noted that expenditure had gone up but income had dropped 14.5%); development of new hall-letting policy, procedures and charges for the new year starting in September; new district-cum-door duty team structures for elders; the easing of restrictions (including the possibility of in-person meetings and seating capacity); Youth and Families activities and achievements, and the renaming of the Education Committee to Children and Youth Team; Presbytery report including the appointment of Charlie Devennie to be our Presbytery Elder; Property Committee Report including new alarm and digital entry systems; Worship arrangements including baptisms.
3. We are very pleased to announce the formal admittance of a new member on Sunday 25th July, during the service.
Link to August EKO Magazine Coming Soon?
We are producing our church magazine throughout the summer, as we did last year, in response to the pandemic, but we currently have a local problem loading the August edition to the website. Please bear with us....
While you wait for the magazine link to be available, you might like to know:
We have copied the

Pastoral Letter

and

Youth Worker Update

to the relevant News pages, and an article by the

Session Clerk

to 'The Lighter Side' on the Home page.
One part of the

Rainbows, Brownies and Guides update

has been copied to their 'Our Space' pages and the other will follow, as will photos, (all being well).
A section of the Prayer Diary is copied to 'Other Special Notices' as always, and it will be updated each week.
We can also tell you that the deadline for submissions to the September magazine is 25th August.
Note: While guidelines now allow us to resume personal delivery of the magazine by Helping Hands, if you wish to receive the EKO by email, please contact Isobel Gray - you can use the Church Office number: 01355 279004, This email address is being protected from spambots. You need JavaScript enabled to view it. or This email address is being protected from spambots. You need JavaScript enabled to view it. .
Sunday Services
Our services are firmly established back in the church, but online live broadcasts and videos will continue.
PLEASE REMEMBER that, in order to comply with 'track & trace' we have to know everyone attending so you will still have to book a place through Louise, our Church Secretary.
Either phone 01355 279004 or send an email to Louise at: This email address is being protected from spambots. You need JavaScript enabled to view it. .
Summer Holiday Clubs 2021
The Summer Olympics took place as planned 5th-9th July but when the heavens opened they moved from Kirktonholme Park to Glebe St Hall. Photos of the blue, green and red teams: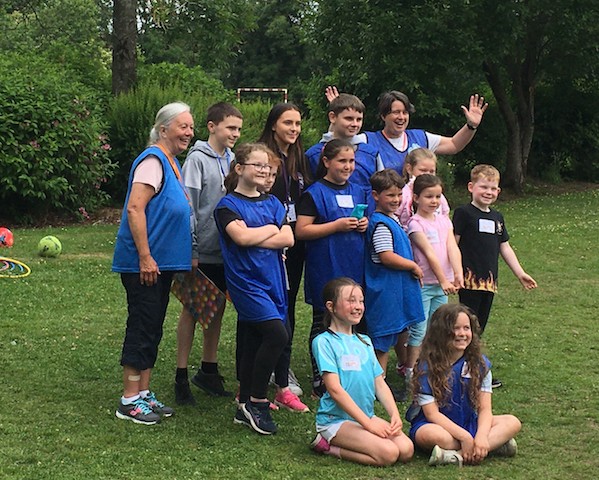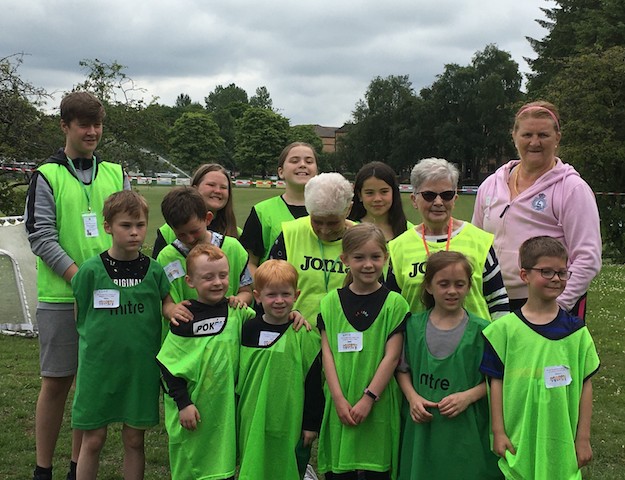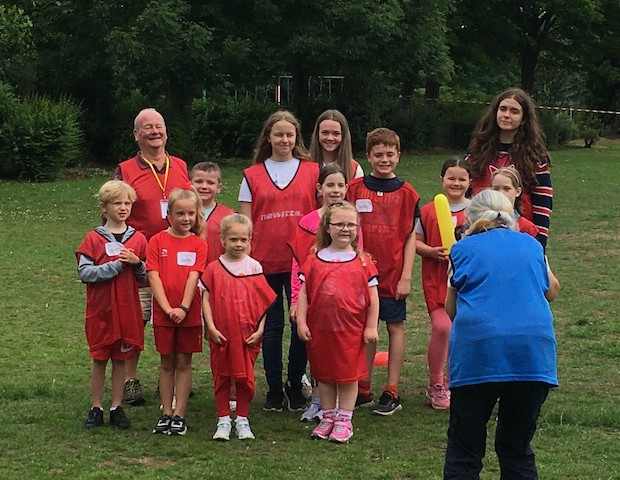 And some of the activities: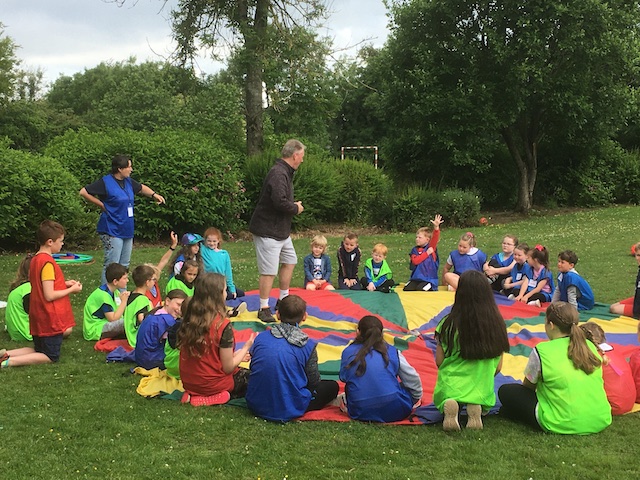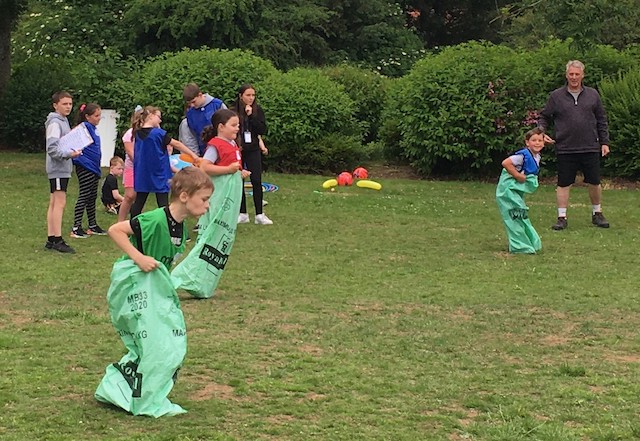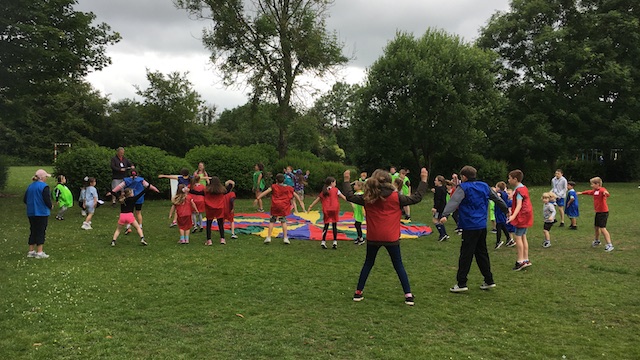 "Connect 5" Holiday Club starts in August, but note: registration for our Holiday Clubs has been so popular we can now only put new applicants on a reserve list to fill any places which become available nearer the time. Contact Iain Shaw, our Children, Youth and Families Worker, for more details.
From the Church of Scotland website:
Kirk marks 100 days until COP26
Friday 23rd July marked 100 days until the 26th UN Climate Change Conference of the Parties (COP26) arrives in Glasgow on Sunday 31 October, and Kirk members are pledging to join together in prayer and to take action for God's creation.
Across Scotland, communities continue to prepare for the arrival of the COP, and Church of Scotland congregations are preparing to play a crucial part in ensuring the event has a real and lasting impact on preventing or minimising the devastating effects of climate change around the globe.
"Today (23rd July) marks 100 days until COP26 and, as it approaches, there will be opportunities for activism, for learning and for putting into practice what we believe in," said Very Rev Dr Susan Brown, convener of the Church of Scotland's Faith Impact Forum.
"The main COP26 activities in Glasgow will be out of bounds for most of the members of our Church, but by embracing the technology which congregations have made good use of in the past 18 months, the chance to join in lectures, workshops and other events which are being planned and will form part of the COP26 fringe, marks a real change in how we can engage at local level.
"We need to ensure that the voices of those who are experiencing the effects of climate change are heard loud and clear. This is what we in the Church of Scotland should do for our brothers and sisters around the globe.
"Together, let us make a stand for justice."
What can congregations do now?
Well, we are encouraged to take part in the lead-up to this year's COP26 in lots of different ways...
Click Here for more on this very important topic on the Church of Scotland website.
For more news from the Church of Scotland website Click Here