East Kilbride
Old Parish
Church
Click-IT is for adults from 18yrs to 88+yrs and open to any church or local community members. There is no charge.
You can:
develop basic computing skills - e.g. switch on, use a mouse, send emails, type letters, access the Internet, and use an Android tablet or iPad.

improve literacy skills - e.g. writing letters or job applications, and reading, for work, study or leisure.

improve numeracy - e.g. budgeting, cash handling and calculations.
You'll work with a volunteer tutor on your own individual programme, at your pace, in a friendly environment. Generally, you will come along once a week for 1 to 2 hours.
Tablet Talk
We also have occasional group sessions called Tablet Talk: If you have an iPad or Android tablet and would like to get together with others to share your experience or pick up some tips, come along and join us!


March Report
Our group finishes the winter session on 26thMarch and again we have had a very successful one, during which time we were pleased to welcome some new members.
We do, however, have a few spaces available for the next session for anyone interested in improving their tablet/computer skills or reading or numeracy skills on a 1:1 basis. Commitment can be flexible, and not all tutors or all learners are available every week. The group will start up again in the Autumn and anyone interested in joining us then please do not hesitate to contact me, Beth Clark, using 'Contact Us' on this site, via the Office or at Church. My number is also in the March EKO magazine.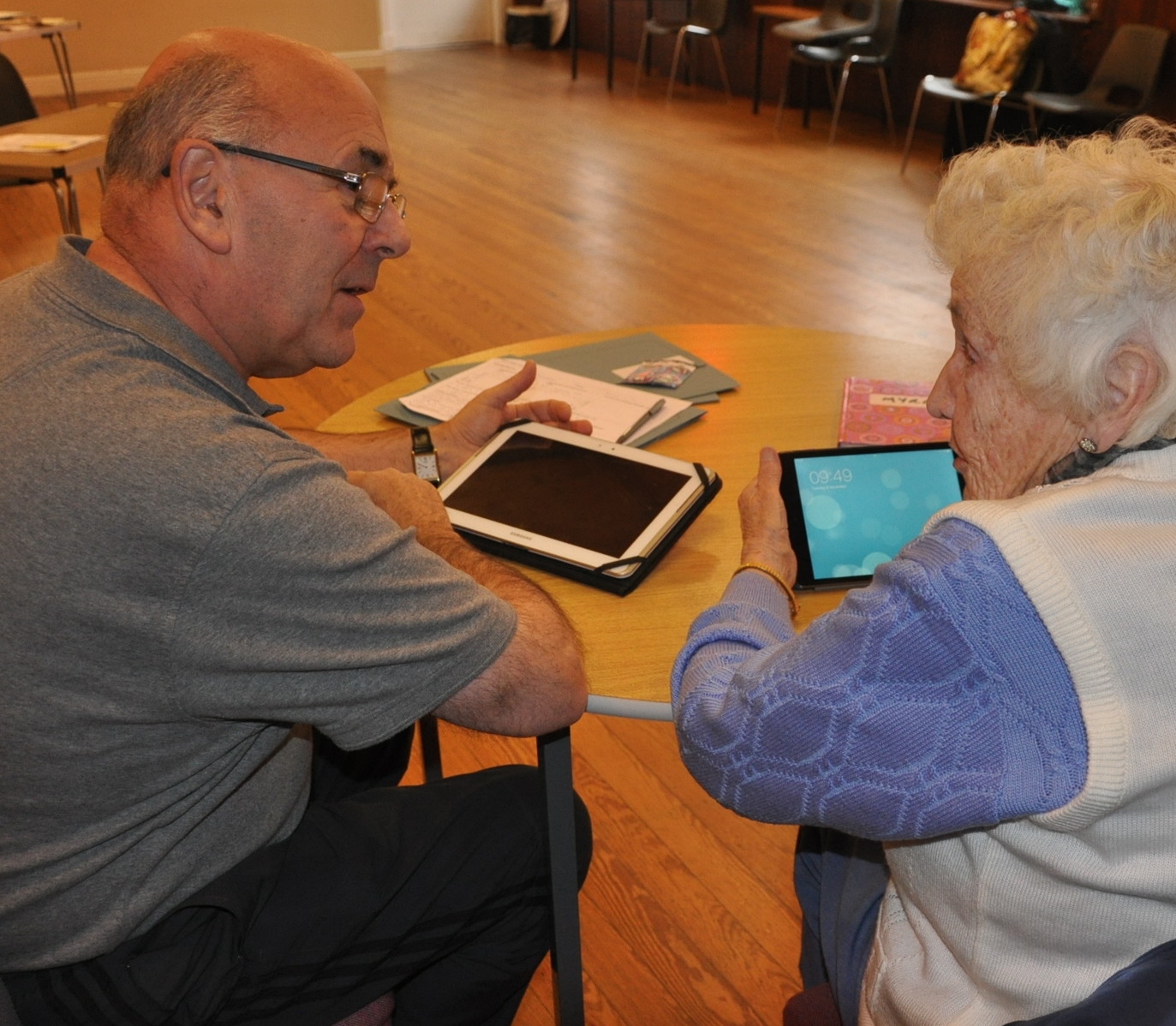 For potential volunteers:
We'd love to talk to you if you think this might be of interest to you. You do not need a teaching background, but patience and an ability to explain things simply would help. Support and training is available. Commitment can be flexible, generally working with up to 3 learners, each for an hour or so a week.

If you would like to share your skills with others, helping them learn in a non-formal setting, please get in touch and an information meeting will be held to help you decide if it's right for you.


Are you a potential volunteer or learner?

Please contact Beth Clark at Church, or use the website 'Contact Us' button.