East Kilbride
Old Parish
Church
Our Space - 17th EK Guides


June
We have some fantastic news to share with you! Super well done to Rachel Broderick who has completed her Young Leader Qualification : a massive achievement for a busy young lady – congratulations – we are all very proud of you! (Click Here for more info about this qualification)
It's summer term so the Guides have had loads of opportunities to get outdoors, have fun, make new friends and learn new skills. Our annual residential is taking place on the weekend of 7th – 9th June: we are all really looking forward to our Mary Poppins themed event and hoping the weather stays warm!
Our final night of the session will be on 11th June when we will be going out for a meal to Frankie & Benny's restaurant.
But, during the summer, on Saturday 31st August a number of us will be digging out our flashing bunny ears and warming up our singing voices as we head to the SSC Hydro to attend Girlguiding Scotland's amazing Tartan Gig. The Tartan Gig is an exclusive concert for Girlguiding members with some of the biggest names in music! The event will be hosted by Scottish TV presenter and Radio DJ, Arielle Free and acts announced so far are Lewis Capaldi and Becky Hill. Click Here for more info about the Tartan Gig.
Guides return on Tuesday 3rd September 2019.
We hope our church family has a fun, and relaxing summer.
Lynne, Louise, Nicola, Rachel & Amy (Leaders & Young Leaders)
April
The Guides have been busy these past few months with badge work. They have chosen the next theme: "Have Adventures". When the nights get lighter, we will be outside working on map skills/learning map symbols, going on a Penny Hike while surveying the direction chosen (by the toss of coin) for landmarks/points of interest (with a stop off for chips on the way back to the hall), tracking the direction they took on a map and then a phone app as well as learning how to make and use a sextant.

We started working on a fantastic new resource produced by the company Amey in conjunction with Girlguiding called "Guiding Girls into Engineering". These fun activities are based on introducing girls to Engineering. So far, they've enjoyed:
Egg Drop (design and build a pod to protect a raw egg when dropped from a height using limited supplies);


Bridge Strength (design and build a free-standing bridge that can withhold the weight of 20 x 1ps using paper straws, sellotape and 4 plastic cups - congratulations to the Thistle patrol with their winning design;

Design a Railway (plan, design and cost a route for a train to take). This challenged the girls to think about and consider the impact the railway would have on both the man-made and natural environments which were shown on the map.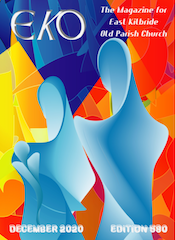 After the spring school break, our friends from the 33rd EK Guides will visit with us for an evening with Master Hutton. We will also start planning for our residential in June.
We are looking forward to more adventures as we head towards the Summer and these will be shared at a later date.

Lynne, Louise, Nicola, Rachel, Amy (Leaders & Young Leaders)


January '19

17thEK Guides
Last term we started working on the new Girlguiding programme and the Guides chose to focus on the 'Be Well' theme. They explored nutrition and eating healthily, being active, ways to relax and they also learned stress management techniques. We ended the term with a visit to one of the local pantos ("Oh yes we did") and held our Christmas party, where sadly we had to say 'goodbye' to two of our Guides: Ava Brown & Catriona Kirk, who move up to Rangers in the new year. Our nine new Guides: Emily W, Leah, Mia; Lucy, Emily C, Pip, Lauren, Maisie and Charlie made their Guide Promise and Young Leader Rachel renewed hers.
We are proud to announce that six of our girls have gained the highest award a Guide can achieve - the Baden-Powell Challenge Badge. Over a 12-month period, Caroline Crabb, Catriona Kirk, Emma Laird, Karina Chasqueira, Molly Jensen and Sarah Abraham completed 10 clauses - including a number of badges, visiting a city farm and personal challenges. They celebrated their achievements by attending a B-P Adventure where they took part in a number of fun challenges with Guides from all over the area! We are all very proud of the girls for completing their Baden-Powell Award. They've been truly dedicated to achieving this and we are sure this is something they'll look back on with pride for years to come. Deputy Provost Councillor Collette Stevenson presented the awards to the Guides at the Annual Review back on Sunday 25thNovember 2018. Congratulations girls!
We hope our church family had a merry Christmas and we send you all our best wishes for a happy, healthy and peaceful 2019!
Lynne, Louise, Kay, Rachel & Amy - Leaders & Young Leaders

October '18
We are back in full swing after the summer break with September being an extremely busy month: Guides have chosen their Patrol Leaders and Seconds, planned their programme, made s'mores on disposable BBQs, and compiled the Unit Guidelines. The Guides became very competitive on our Crystal Maze themed night, when we welcomed 11 new Guides into our Unit: they were all desperate to win 'crystals' and be the winning patrol. We also had a visit from Louise & Jen of the British Heart Foundation who taught us how to do CPR and on the last Tuesday in September Dr Lisa Cameron MP visited with us.
On Saturday 8thSeptember the Guides who are working on their Baden Powell Award (Caroline, Emma, Sarah, Catriona, Molly, Karina) attended their overnight Baden Powell Adventure: despite the heavy rain they all enjoyed the EK Village treasure trail; they screamed with laughter playing on the inflatable slide & bungee run; they overcame fears to climb to the top of the climbing wall plus they got creative working on a variety of crafts. They all had a great time with lots of memories being made and new friendships formed.
Sadly, we have had to bid farewell to Sarah, one of our Leadership team who is moving abroad. We would like to publicly thank her for all the work she has done with our Unit activities & our residential, we will all miss her lots but wish her "all the best" for her future.
Lynne, Louise, Kay, Rachel & Amy
Leaders & Young Leaders



September '18 - Guide Leaders' update

So, what have the Guides been up to since our last article in April's EKO magazine?
On the first weekend in May our Guides went on their summer residential weekend. Caroline, one of the Guides attending said "I went on our weekend with other Guides from our Unit. We completed lots of activities and gained the Blast from the Past Go For It, the Groovy Challenge badge, the Guiding Traditions Holiday & Craft badges. I had so much fun. It was a Sixties themed residential which ran over 2 nights and we did so many cool things including tie dying, making lava lamps, making dampers on a fire, learning how to light fires in a colander, putting up tents, watching Hairspray DVD, making Morse Code bracelets, having a 60s themed birthday party with mocktails, flower power themed bingo, pyrography and so much more. I would love to do it again because I really enjoyed it."
As part of our "Centenary of Women's Votes" challenge badge, Linda Fabiani MSP dropped in for a discussion about equality and equal rights for everyone.

We have also had a visit from Claire & Sarah from the Centre for Virus Research at Glasgow University who ran a hands-on evening with the girls making their own "viruses" and "cells".
On the 12th June, we held our "Here's to the girls: our celebration" to celebrate 100 years of woman's votes and our Unit's 55th birthday. We played two audience participation games; sang a song called "Can a woman?"; the Guides shared their highlights of the year and also told our guests about working on the Baden Powell challenge award; our residential weekend and attending the recent INTOPS selection day. Birthday cake and a badge presentation ended the evening. We managed to raise £88.11 from tea & coffee donations, which is being sent to Care International: a charity for which Helen Pankhurst is an ambassador. We'd like to thank all our guests especially our Minister Anne Paton and the ladies of our church family for their support.
Our term ended with a fun and highly competitive night at Cosmic Bowl in M&Ds at Strathclyde Park.
We congratulate one of our Guides, Rachel Ferguson, who was selected by our County to attend Girlguiding Scotland's International Opportunities (INTOPS). On Friday 24th- Sunday 26thAugust, Rachel, along with another 120 girls and young women went to Netherurd (Girlguiding Scotland's Training and Activity Centre in Peebles) for an international themed camping weekend. We can't wait to hear all about it when we return after our summer break on Tuesday 4thSeptember.
Our Unit is currently full with 30 Guides and we have a waiting list in place. If anyone, especially adults, is interested in getting involved, please go onto Girlguiding UK`s website for details:
https://www.girlguiding.org.uk/get-involved/become-a-volunteer/
It is very rewarding working with the girls and we get as much fun and adventures out of it as they do.
Lynne, Louise, Kay, Sarah, Rachel & Amy
Guide Leaders & Young Leaders

April 2018
As you may have heard during the Guiding Thinking Day Church Service, the Unit has been working on the Centenary of the Woman's Vote challenge badge.

The girls chose lots of different activities to do: their favourite ones were: inventing their own political party & coming up with their party's policies, slogan, logo and speech (then voting in a secret election), as well as decorating cupcakes in the suffragette colours and designing and decorating a glass with a topic or person that inspires them.

We had a visit from the company 'Three', who showed the Guides how to use an iPad app to create stop motion animation as used in the Lego movies. The girls were very creative adding lots of text, music and special effects to their masterpieces.

Eight Guides are currently working on the highest award in Guides - the BP Award. So far this term they have organised a food tasting evening to celebrate Chinese New Year; held a Commonwealth Games night and organised a fundraising bake sale.

We are delighted to welcome Sarah Renard to our Leadership Team and look forward to working with her.

In May the Unit celebrates its 55th birthday. We hope to have a celebration event in June. Were you ever a Guide or Leader in the Unit? Do you have any photos or newspaper articles you d be willing to let us borrow and use as part of a display? If so then please speak to Lynne in the Upper Hall before the morning service any Sunday morning from 22nd April or email:

This email address is being protected from spambots. You need JavaScript enabled to view it.





Baden Powell Challenge Award




We are delighted to report that two of our Guides, Beth Andrew and Katie Currie, were presented with their Baden Powell Challenge Award, by our County Commissioner, Lyndsay Strang, at the West Lanarkshire County's Annual review, held on Sunday 26th November 2017.



Shoebox Appeal


We continue to link up with Blythswood Care, a Christian Charity transforming lives with care for body and soul. Last year Blythswood distributed 121,474 boxes and you helped make that happen! This appeal only works with your support. Once again, this year the generosity of our Church Family has been overwhelming: With your help and donations the Rainbows, Brownies and Guides packed a grand total of 210 boxes and cash donations of £410. (gift aid to be added) Absolutely fantastic! A huge 'thank you' to everyone who helped and a special mention to the lovely ladies who helped with packing and the other team of ladies who so very kindly wrapped the boxes. We couldn't do this without your continued help and support!