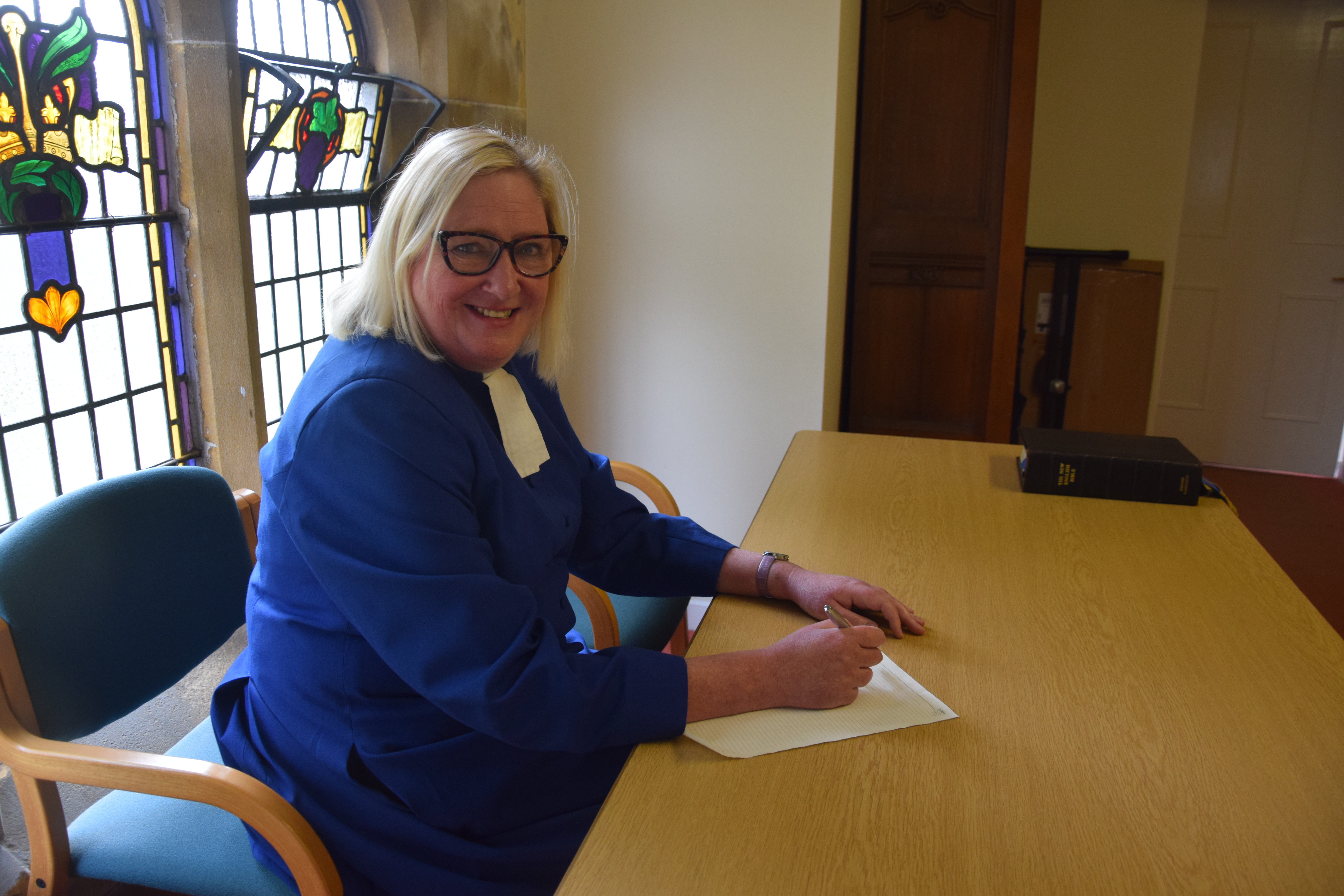 Pastoral Letter
October
The last few weeks of unseasonal warm weather has in some ways tricked us into believing that we're still in the season of summer. If anything reminded us that we're now definitely into autumn, it was the return on our televisions of the new series of "Strictly Come Dancing." I certainly know where I will be in the Saturday evenings running up to Christmas, for I'm a great fan. I love to see how the celebrity dancers progress or otherwise, and if the underdog comes out on top like last year, so much the better.
Now that summer has most definitely gone, we in the church can begin to plan for our new season ahead. Firstly, we have our Communion season at the start of October which then leads us into our Harvest thanksgiving service. Before long we will be thinking about Remembrance Sunday and Advent and I don't want to frighten you, but Christmas is coming soon after that.
There is something very reassuring in the midst of what are still very unsure and difficult times of the regularity of the seasons. They come and will pass, and we don't need to do anything but sit back and experience them. We can't speed them up and hurry to get back to summer and the warmer weather, nor can we slow them down and linger by our firesides a little longer.
I love the bible phrase, "And it came to pass...," for no matter what is happening in our lives, we can't speed them up nor slow them down. Each season brings what it will and all we can do is trust that God is with us through every season, the good and happy ones as well as the more difficult and challenging ones. Yet amongst it all, we have the assurance that each season will come to pass.
I hope that you can join us for worship in the weeks and months ahead as we return to our familiar pattern of the seasons. Should you be unable to join with us, I hope you will be able to experience the seasons of the church in another way, but be assured that as we journey together, we are all surrounded by prayer, and that the love of God is in our midst.
Yours in love,
Anne Paton