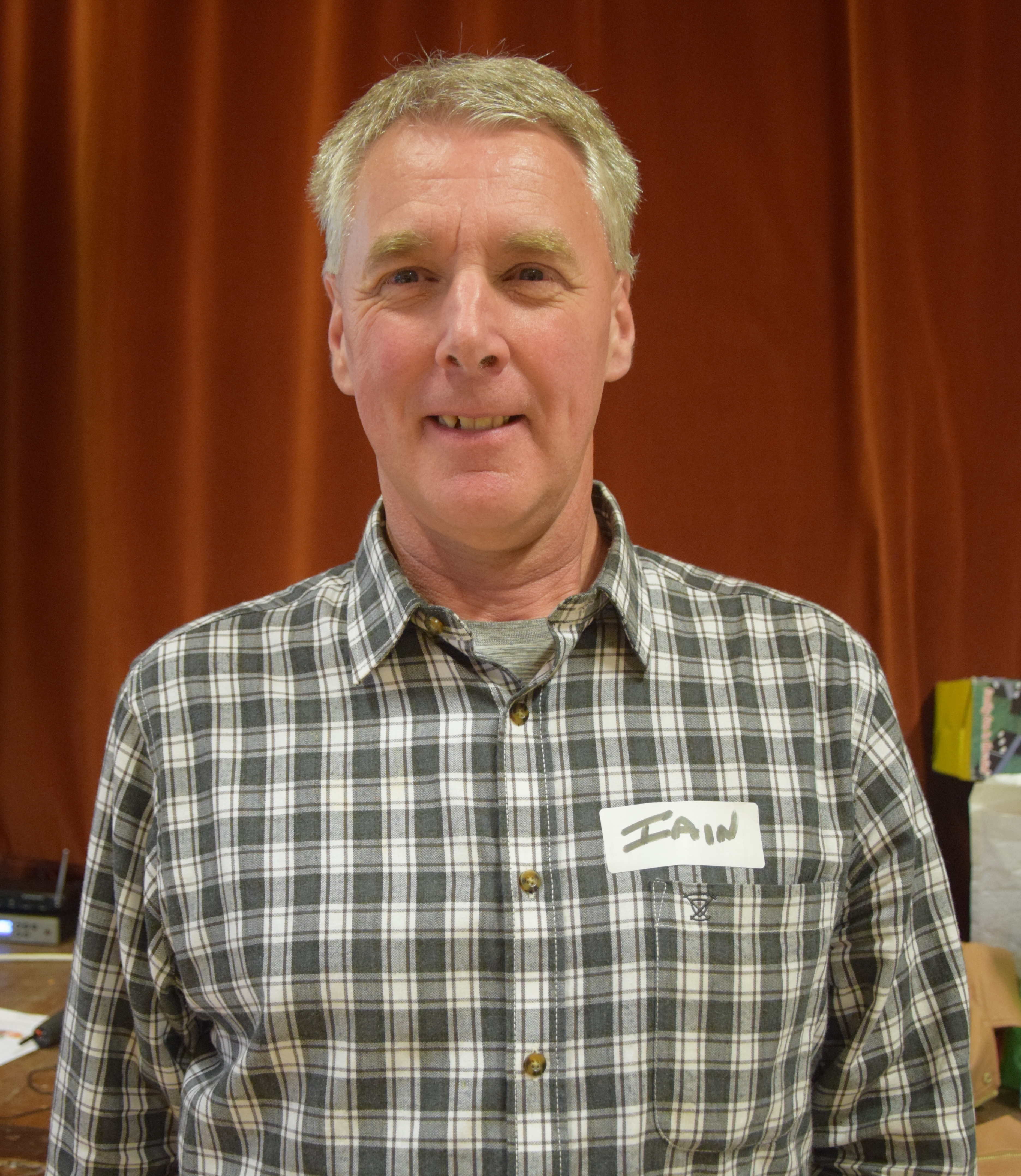 UPDATE FROM OUR YOUTH AND FAMILIES WORKER
Our new session officially began on Sunday 22nd August.
We currently have a weekly Zoom Sunday School session at 9am, an in-person Sunday School session in the upper hall at 11am and a weekly children's art group at 4.30pm on a Thursday afternoon in the Glebe St Hall.
We ran a Messy Church session in September and had planned to run these monthly as well as family film afternoons and family fun events but following our Messy Church session at which we had 27 people and 8 families we have decided to postpone any further monthly family events until the new year or until the current restrictions / guidelines allow us to hold these sessions in a way in which the family experience can be enriched.
Sunday School
We currently get an average of 15 children / young people join us on a Sunday morning either on Zoom or in person. We are using 'Spill the Beans' teaching material which has a distinct Scottish flavour and is written by contributors, some of whom who are known to us, and this material is currently serving us very well.
Family Service – Harvest Thanksgiving - Sunday 10th October
All children and families who attend any of our groups will be invited to join us at this family service. The children will participate in the service as well producing art work for the well-known hymn: "Who put the colours in the rainbow" which will feature during the service. Hopefully it will be a busy, noisy, but joyous and blessed occasion and I am sure the congregation will welcome the children and their families to this service.
Prize Giving Service – Sunday 24th October
As we haven't had such an event for quite a while, we thought it would be appropriate to acknowledge and celebrate the children's loyalty, dedication and achievements particularly during the past 18 months of the Covid pandemic. As such we will present each child / young person with an age-appropriate Bible during the service on 24th October.
Art Group
The group meet on a Thursday afternoon from 4.30-6pm in our Glebe St 13 Hall and it is going superbly well. We have 24 primary school aged children registered & a group of dedicated volunteers & young leaders helping out. Our average weekly attendance has been 20 and judging by the noise, laughter, smiling faces as well as the outstanding arts and crafts produced, the children are having a great time.
A Plea for Help:
Once the restrictions allow and it is safe to do so, I would like to start 2 new groups (a Youth Group for P5-P7 children and a Sports Group) and have monthly family events such as Messy Church, Family Film afternoons, Fun Family events etc.
But to start such groups or hold monthly events / activities will take a team of willing volunteers / helpers – so if you or anyone you know would be interested in helping out at any of the above events / activities, please let me know and I will arrange to speak to them and provide them with more information etc. This will not be a lifetime commitment but hopefully if enough people come forward, we can operate a rota system to suit the needs / commitments of any interested person(s) and we can also arrange training as required.
In closing it would be very remiss of me not to thank all the volunteers & helpers, not forgetting our young helpers, who help and assist, and without their outstanding contribution none of the above would be possible. My grateful thanks and gratitude to all of them. Please keep all the work we do and have planned over the next few months with our children, young people and families in your thoughts and prayers and I want to say thank you for your continued prayers, support and encouragement. I really value and appreciate them.
Iain(Children, Youth & Families Worker) mobile 07912 295943 / email This email address is being protected from spambots. You need JavaScript enabled to view it.
September
What a busy summer we had with lots going on. I did a brief review and put some photos in the last magazine of our Summer Olympic Games holiday club and the new art group we started during the school holidays so here is a quick resume of our second holiday club – Connect 5 .
We held the Connect 5 holiday club over 5 mornings from Mon 9th – Fri 13th August in the church halls and had 62 children registered with an average daily attendance of around 50 which was magnificent – we had 18 volunteers who helped make the club run smoothly and I say a huge thank you to each of them for an outstanding job.
This holiday club was a more traditional indoor event in the Church halls based on 5 of the "I Am" sayings of Jesus. At the end of the last morning, we presented each child and leader with a commemorative medal and a hot dog courtesy of the generosity of Ken & Marilyn Ross.
May I also say a huge thank you to Paul Wilson (Charlotte's Dad) who works for Barr's Ltd for their most generous donation of 300 bottles of water to use over our summer activities and also to my friend Colin Graham who is a manager at Farmfoods in Cumbernauld who very kindly donated 300 Fruit Shoot soft drinks again for use at our summer activities. Thank you both for your generosity, it is very much appreciated.
We held a FAMILY SERVICE on Sunday 15th August which was also known as "Back to School Sunday "at which we showcased both holiday clubs and the art group. We had a superb attendance of 30 children and 35 adults (family members) join us at the service and all the children were involved in readings, prayers, singing and dancing which included some outstanding air guitar playing from the congregation. It was a busy, noisy but uplifting service and their families– hopefully some of them will consider joining us on a regular basis at our children's Sunday morning worship sessions either in person or via zoom and/or attend future activities and events we have planned for the new session – more details including dates and times of all the events and activities we have planned are elsewhere.
That is more than enough for now...
Please keep all the work we do and have planned over the next few months with our children, young people and families in your thoughts and prayers and I want to say thank you for your continued prayers, support and encouragement. I really value and appreciate them
Iain