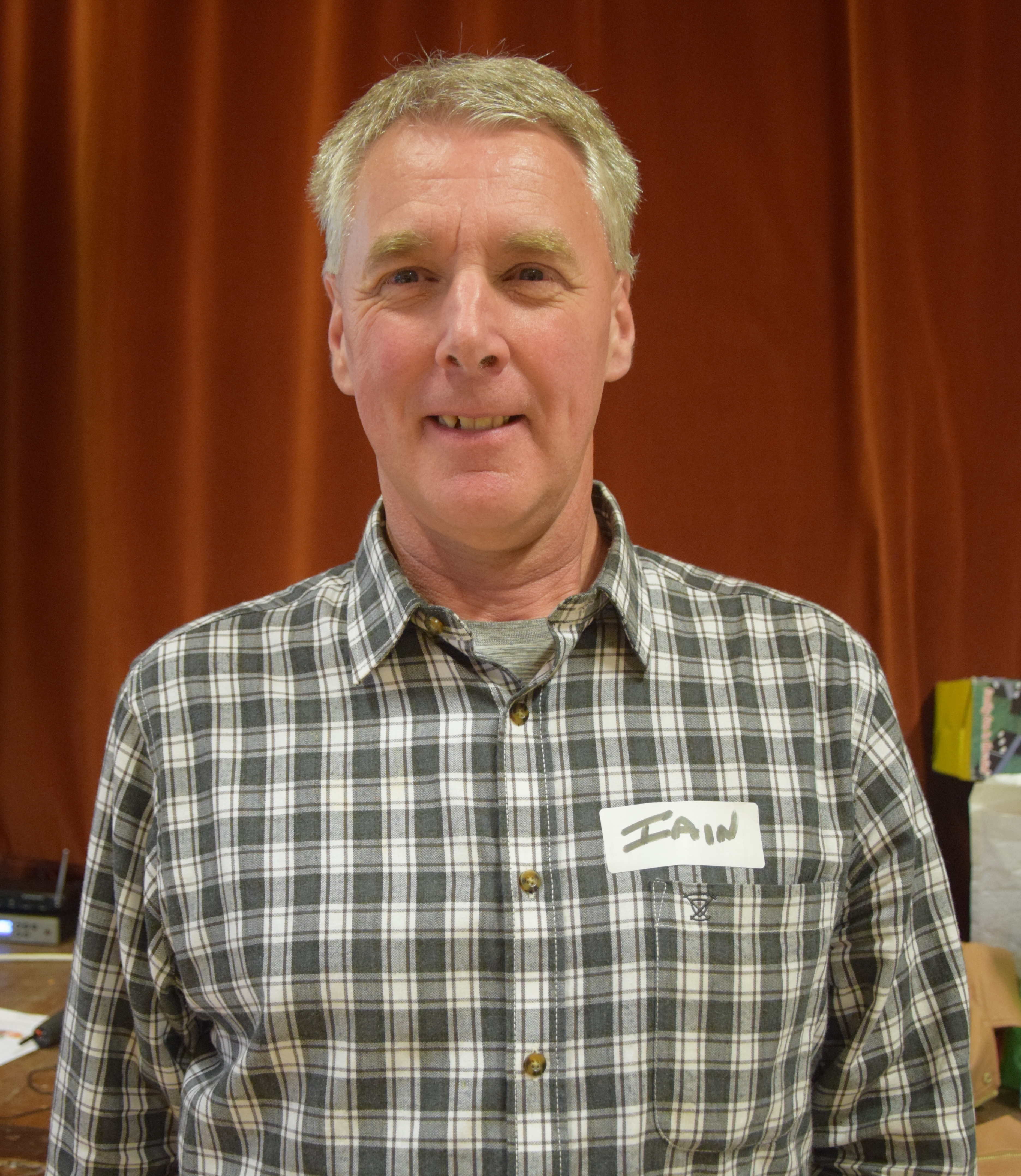 UPDATE FROM IAIN SHAW (April 2021)
As I write this short update the slight easing of restrictions and a draft timeframe with indicative dates is beginning to emerge. Hopefully very soon we will be able to meet in person and restart our face-to-face activities and events - halleluiah.
We have learned so much and had to adapt in many ways as we responded to the events of the past year. In my opinion these have all been very successful especially when you consider our starting position. As we emerge from the pandemic, we need to grasp and learn from the opportunities presented during the last year. I will call it Project Re Start (The 4 R's) where it would be good practice to Recover, Review, Respond and Reset how things (events /activities etc) will look and feel as we emerge and life begins to get back to normal whatever normal is. One thing for sure is that we all need to accept that we may get it wrong in order to get it right! But more about that in future editions of the magazine.
What have we been up during March? We held our third monthly Sunday School Family Quiz night which attracted 13 teams made up of 43 individuals – a truly magnificent effort. The theme for the evening was positivity and all the team names had to say something positive about their team with a word that began with the same initial letter as their family surname. The winning team was The Winning Wilson Family captained by Charlotte, runners up were the Fantastic Fabulous Forbes Family captained jointly by Craig & Lucy and in 3rd were the winners of our first 2 quizzes, The Amazing Ashelby Family captained by Millie. As always, the emphasis of these events is on fun and fellowship with the taking part much more important than the winning – believe that and you will believe anything - the quizzes are very competitive but hugely enjoyable. Our next family quiz night is scheduled for Saturday 17th April at 7pm.
We also sent a donation to Comic Relief in March in support of their fund-raising efforts for young people less fortunate than ourselves. All the children and young people were given a red nose to wear, on the theme of outdoor creatures, during our sessions closest to the actual Red Nose charity day of 19th March. In each box, of 40 sealed red noses, there was 1 chief animal and believe it or not everyone got a random pick and can you guess who chose the CHIEF animal? – yes you are right our Minister, Anne – divine intervention or what?
Our Virtual Sunday School sessions on a Sunday morning and our midweek FLING group both continue weekly with a mixture of fun and games including a time to chat, puzzles, music, dancing and singing as well as arts & crafts, Bible teaching and prayer.
An Easter QR code trail in the Village area retelling the Easter story will be available during Holy Week finishing on Easter Sunday where everyone of all ages can get involved. Also, we hope to involve as many children as possible, albeit virtually, in the Easter Sunday morning service on 4th April.
There are many other new and exciting things scheduled to take place over the next few months – there are notices elsewhere in this magazine detailing all the information - I hope you will take time to read and pray for the success of these new initiatives and please share these with people and families in your neighbourhood and encourage those who may be interested to come along and get involved.
Finally, I would like to put on a 5 morning (10-12am) holiday club in the Church Halls and possibly a separate Sports Holiday Club during different weeks of the Summer months during the school holidays but await the restrictions being eased sufficiently to allow this to happen. In order for these to go ahead I will need to start preparing programmes now. I will require quite a bit of help to run these activities and if you feel you could offer your services even for a day or two that would be great- the whole week would be awesome! There are a multitude of roles & tasks from making juice, serving snacks, to running sessions, to helping the children with their crafts, registration, technical assistance or just being there able to chat, listen and engage with the children in fact I am sure there is a role for everyone. Once, and if, I can get dates set, I will make everyone aware of them. In the meantime, if you feel called to help, even without knowing the actual dates, please let me know. A full briefing meeting will be called to provide further information/details in due course.
Thank you all for your continued prayers, support and encouragement. I really appreciate and value them.
In closing I pray that you will all stay safe, healthy and continue to be kind and look after one another.
UPDATE FROM OUR YOUTH AND FAMILIES WO
Iain (Youth & Families Worker) mobile 07912 295943 / email This email address is being protected from spambots. You need JavaScript enabled to view it.
.
2021 New Family Group
Starting on Wednesday 13th January, we are offering a new zoom group suitable for families and kids. This will take the form of chat mixed with fun activities. The group will meet at 2pm on Wednesday afternoons throughout the duration of lockdown until schools are physically back for all children again. Please spread the word. Contact Iain shaw for joining details
Iain (Youth & Families Worker) mobile 07912 295943 / email This email address is being protected from spambots. You need JavaScript enabled to view it.